After being out of commission Canes and Coffee-wise for the rest of the day after the draft concluded, I have some catching up to do in terms of covering the individual players. There are final or at least partial reading lists up for the first three draft picks. Luke Martin is HERE (with links to the other two.) The remaining draft picks should appear fairly soon.
Addressing the elephant in the room
Might as well get it out of the way first. The full draft weekend came and went for the second year in a row without Hurricanes general manager making a trade. Francis is on record as trying to make a deal to land an upgrade at forward. The fan base is clamoring for such a move and leaning about all the way the way off their chairs hoping for it during big weekends like this one. Yet nothing happened.
To say that part of me is not disappointed would be a lie. I am pretty firmly in the camp that thinks the path upward offensively comes not so much from incremental gains but rather from one difference-maker capable of being a catalyst for a scoring line.
But at the same time, I do not put the Hurricanes in dire straights based on the lack of trade activity this weekend. First, it is important to note that the Ron Francis has made three moves to improve his team and most significantly addressed the biggest need when he made an upgrade in net. He more or less made a trade to keep Lee Stempniak who otherwise seemed destined to be gone to the expansion draft. And he added (at a minimum) a depth defenseman in Trevor van Riemsdyk.
In addition, training camp is still three months away and players who could improve the Hurricanes lineup are still plentiful both in terms of trade targets and also the free agent market which does not even open until next Saturday. To grade Francis on the 2017 off-season is very, very premature.
If you missed it earlier today, I wrote another mini-novel detailing what I think is going on behind the scenes with regard to Ron Francis trying to broker a deal for a top 6 forward.
Shorter version: I get (and feel) disappointment and impatience with nothing happening this weekend, but it's far too early to judge this off-season.
The 2017 NHL Draft itself
The team web site does a great job of listing out the individual draft selections by round, so I will skip writing it all out here.
Two themes jump out at me from the 2017 NHL draft from a Hurricanes' perspective.
First, the Hurricanes' draft leaned decidedly European and more specifically Finnish. Be it just how the chips fell with Francis' commitment to selecting the best available player, be it because of clout gained with the Sebastian Aho selection two years ago or be it simply a good day for the European scouting team that includes Robert Kron and Joni Pitkanen, the Hurricanes selected three Finnish players and and Czech player for four European players total out of out of eigtht picks.
Second, the draft fell decidedly offensively-leaning forward for the Hurricanes. The split through three rounds was four forwards and only a lone defensemen with a goalie in the fourth round before two defenseman were taken in the last two rounds. The draft including taking offensively-capable centers with the first two picks and then another two forwards including another center in the middle rounds.
My hunch was that the Hurricanes would use the 2017 NHL draft and the extra picks to restock their prospect pool on defense. The Hurricanes did ultimately add three defensemen to the mix, but only one was drafted in a round that has a high probability of yielding an NHLer.
A few player comments after a philosophical prerequisite
I am a huge believer in drafting for high ceilings especially offensively in the early rounds. Ron Francis' struggles to land a top 6 scoring forward this off-season represent a prime example of just how hard it is to go add scoring later via trade or free agents. Drafting low ceiling high floor players might yield more games played in the NHL, but these are also the players who could be fairly easily replaced with inexpensive free agents. I view the primary objective of the NHL draft being to add a difference-maker or two who can play in the top half of the lineup.
Next comes the important disclaimer that I am NOT a draft or prospect expert. There are people who track prospects at an intensity level like mine for the Hurricanes. They know 10X what I do in terms of evaluating draft prospects. My thoughts have some merit based on the fact that a high percentage of my opinion is based on the many interactions I have had in the past two weeks with people who are experts. But that said, my 2 cents on the draft is a bit anecdotal and limited in depth.
Nonetheless, here are my general impressions:
1) In reading profiles and pinging local scouts/experts, I get the impression did land a decent number of high ceiling players offensively who at least potentially could become difference-makers.
2) I like the idea of playing the odds at the goalie position and just continuing to add one per draft in a middle or later round just like the Hurricanes did again in the 2017 draft.
3) If I had to name a deficiency relative to what I hoped for, it would be the lack of higher-end skating defenseman. The only defenseman taken early (Luke Martin) leans stay-home and physical significantly over skating and puck-moving. Francis and his team did come back to the blue line in the sixth and seventh rounds. Here is hoping that one of the later round flyers proves to be a bargain.
4) I have never seen him play, but I like what I read about Necas. Putting up a tiny point total in the Czech professional league makes it hard to gauge what he can be offensively, but I like 'bests' in the first round and Recrutes.ca scout Grant McCagg said that he could be the best skating forward in the draft. That is an incredibly good starting point in today's NHL.
What say you Canes fans?
What are your thoughts on the draft itself?
Where do you stand with Francis' inability thus far with regard to adding a top 6 forward via trade?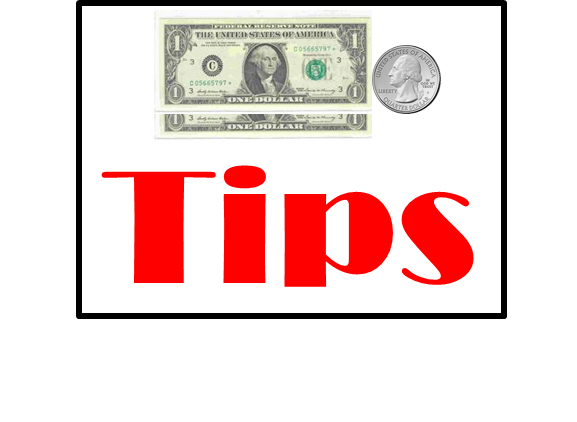 Go Canes!