The season officially ended on Sunday, and after a couple fairly quiet days, deal season might have officially launched with news that the Tampa Bay Lightning have traded Jonathan Drouin to Montreal for high-end defense prospect Mikhail Sergachev and a conditional draft pick swap that sees Montreal also net a second-round pick in exchange for a sixth-round pick if Sergachev plays 40 or more games at the NHL level.
Canes and Coffee has already been busy working to build the 2017-18 Carolina Hurricanes roster. The most recent entry worked through a large list of mostly good players who did not make the cut for a top 10 target list for impact forwards.
Or if you want to start from the beginning or browse all of it, "2017-18 Carolina Hurricanes Roster Building Central" has a chronological list of all of the entries.
The series of articles has mostly laid out what my plan would be, who I like and don't like and a number other related things that chart a reasonably definedpath, but either during the day Friday or otherwise soon I will take a shot at naming names and doing deals.
But for Friday's Daily Cup of Joe, I am going to take a small diversion and offer up an anecdotal list of things I feel that I like significantly more or less than others.
Things I like more than others…
Speed over size. Don't get me wrong; all other things being equal, bigger is better than smaller. And I do think there is a need for size in a lineup and also that the Hurricanes are a little short in this regard at forward. But if forced to choose only one of fast/quick or big/strong, I take fast/quick every time especially when it comes with skill (which it often does because undersized pluggers get ZERO chance develop or surprise whereas players with size get time and chances to develop into a player over time).
Nathan MacKinnon. By no means is it the case that others do not like Nathan MacKinnon. They do. But for me, he is just head and shoulders above the other options. MacKinnon was the focus of my June 6 Daily Cup of Joe that ranked him as the top target. At 21 years old he has significant upside and the potential to be a true C1 on a scoring line. He is reasonably proven at the NHL level despite his age. He is locked in for six years at a reasonable (not cheap but reasonable) $6.3 million per season. He plays with pace mostly in a straight line which fits Bill Peters' system and how he wants to play and attack on offense. Put more sucinctly, he is just better than even the good alternatives. Big question is whether he is even available and what the price would be.
Phil Di Giuseppe. I have been on the Di Giuseppe bandwagon for some time. To be clear, I do not see him transforming into an elite scoring, pure top 6 forward. (That is possible but unlikely.) But I like what his game has become in terms of his play without the puck. He is decent skater who pushes it every shift to play a step or two faster than he is. He is physical, and important for his hard forechecking, physical style of play, he is incredibly consistent shift in and shift out. As a player drafted more for his skill than rugged play, I continue to think that he is inches away from being able to slow things down just an instant with the puck on his stick and finish more. There are no guarantees, but I think if he can do that, he becomes a pretty good #8 or #9 forward who brings a physical element that the Hurricanes are light on and also enough scoring. Admittedly, my upside vision for Di Giuseppe was not realized at all in a scoring-lite 2016-17 season that say him produce only at a level for a serviceable fourth-liner.
The Edmonton Oilers trade options at forward. I had Ryan Nugent-Hopkins Jordan Eberle at #9 and #10 respectively in my rankings for 'big fish' forward rankings for the Hurricanes. Both players are much-maligned right now. And as players now past 25 and known quantities, neither has much 'wow' factor or untapped upside. But I think both players have a few good things going for them. Both are proven NHLers. Their floors are pretty high, and the predictability of what a team would receive in either is reasonably well known.
I also think that both are better than advertised in terms of level of play. I had an interesting conversation with someone who covers the Edmonton Oilers full-time and tracks them at the same every-game level that I track the Canes.  Neither's 2016-17 top line statistics were eye-popping. Eberle had 51 points and Nugent-Hopkins an even lower 43, barely above the 'good depth scoring' level. But viewed in the context of their role, maybe that is not so bad. Nugent-Hopkins is viewed as being the third line center behind McDavid and Draisatl in Edmonton, but in reality, he spent much of the season in a C2 checking line role somewhat similar to Jordan Staal's playing a bunch of minutes against the other team's best. Quite regularly, Edmonton's preference was to exploit mismatches and weaker lines and defensemen with a lethal McDavid/Draisatl combination and then trust Nugent-Hopkins very often with Eberle to hold their own against the opponents' top scoring line. Nugent-Hopkins finished a minus 3 and Eberle a minus 6 which compares poorly on an Oilers' team that was slightly above even in total. But the Hurricanes do not need another Jordan Staal to lead a shutdown line. What if one of them was returned to their roots so to speak and teamed with a higher-end offensive player or two and tasked with opening things up and scoring? Is 65 points possible? That is the question that Francis and his scouting team must answer in assessing Nugent-Hopkins and Eberle.
In addition, Nugent-Hopkins and Eberle have the greatest chance of being had for a reasonable or possibly even discounted price.
Things I like less than others…
Talking about acquiring Leon Draistatl. He fits in the ___ is the ____/McDavid that matches up with Malkin/Crosby that seems to be working out pretty well. I think there is literally zero chance Draisatl leaves. If someone puts forward a crazy max offer sheet, the Oilers will grumble, plan revenge and then match it to keep him. And there is no way the Oilers are trading him. I wrote about the improbability of Francis using offer sheets in more detail on June 1.
The potential for Eddie Lack having a future in a Hurricanes uniform. I recognize that views are mixed on the goalie situation and that things slant in Ward's direction overall, but I am still surprised by how many people think Lack could be a #2 in Raleigh next fall. Unless Las Vegas surprises and selects Ward, I just do not see it. Ward was better than Lack in 2016-17 for a much longer period of time. Lack's short burst of a few games in March did not change that. Further, Ward's tenure and locker room leadership role with the team do matter. Though I think Francis will try to include Lack in another deal, I continue to think that the most likely ending is an Eddie Lack buy out shortly before the June 30 deadline after all other possibilities have been exhausted. I do think there is a small chance that Francis keeps Lack to be a veteran in Charlotte, but that is the equivalent of having a $1 million goalie in the AHL ($3 million 2016-17 salary less $2 million that Canes would owe him if they buy him out). For a team that has an internal budget and with a general manager doing all he can push for the playoffs in 2017-18, I do not see Francis investing $1 million in an #3 goalie in the AHL.
T. J. Oshie. He is a good player and a proven goal scorer, but I am on record as coming nowhere close to paying him $6.5-7 million only to realize that his production next to Victor Rask or Jordan Staal will not match what he did next to Kuznetsov and Backstrom.
A whole bunch of other good NHL forwards in terms of being a fit for what the Hurricanes need to add. I ranted and raved about this twice already in my May 31 article about 'shiny things' and also in my June 13 article that put a large number of pretty good forwards distinctly in a second tier largely because of an imperfect match between what they could bring and what the Hurricanes needed.
Valentin Zykov's chances to crack the Hurricanes' opening day lineup. To be clear, he did everything he could to make an impression in his one NHL game in 2016-17. (I do not count his second game with a single shift before being injured.) I also think his consistency going to the front of the net are something that the Hurricanes need more of. Based on those two things alone, I think he will be watched in training camp. But I think it is too much of a leap to mark him as a high probability or even 50/50 shot to make the opening day lineup based on the tiny sample size. I pin his chances at 15-20 percent.
What say you Caniacs?
What things are you reading or hearing during the off-season buzz that you feel differently about than the majority?
If not Valentin Zykov (or maybe you do like his chances), which dark horses do you like to seize an opening day roster spot?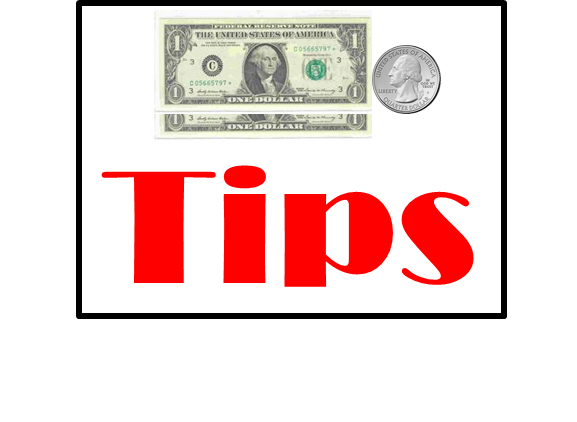 Go Canes!