In case you missed it, Canes and Coffee has set up two menu pages that people can bookmark to find simple chronological lists of articles on two of the main summer topics.
"2017-18 Carolina Hurricanes Roster Building Central" has all articles (expansion draft, free agency, trades, backseat GM analysis on the roster, etc.) related to building the 2017-18 opening day lineup.
"Carolina Hurricanes 2017 NHL Draft Central" will have similar for articles specifically covering the draft itself (and not the trade festivities around it). There is not much there yet, but draft coverage will be coming obviously.
Finally, there is also a more general purpose chronological list of ALL Canes and Coffee articles if you just want to scroll through everything and see what you might have missed since your last visit. You can always find that on the main page right under the main article grid if you do not want to bookmark it somewhere.
---
Part 1 of the ongoing series started by identifying specific Hurricanes' needs. And more recently in both the Monday Coffee Shop polls and discussion and also yesterday's Part 5 of the series, both I and readers debated rankings for players who could be added and how much we would/would not pay to do so.
In the coming days, I will certainly get down in the weeds and evaluate most of the numerous options theoretically available via expansion draft maneuvering, regular trades and free agency, but with a long day today and a mostly empty tank energy-wise, today's Daily Cup of Joe will offer a bit of a diversion and offer a very simplistic look at my priorities for adding a forward that completely ignores the complexity of cost and whether players are even available at all. No I am not going to seize Connor McDavid. I will at least stick within the realm of players who have had some chatter and could feasibly be available.
Plan A – Nathan MacKinnon
If Avalanche general manager Joe Sakic continues down the path of doing something drastic and cannot get a good return for Matt Duchene or Gabriel Landeskog, I would be first in line to bid on Nathan MacKinnon.
MacKinnon might not be in the same tier as Sidney Crosby, Connor McDavid and maybe a handful of other top shelf centers, but wherever the cut line is to make a second tier, I think MacKinnon is in it.
He is everything a team wants in a first line scoring center. He plays fast and attacks and brings a reasonably equal balance between finishing, playmaking and just pushing pace that puts defensemen in tough spots regularly. That yields scoring, but equally importantly, it also yields more scoring from whoever plays on his wings. As I noted in Part 1, the goal is not simply to add a 60-80-point player to the lineup but to also make sure that player is the type of offensive catalyst who will also lift whoever he plays with. In such a scenario, the Hurricanes net 15-25 points from the added player but probably an equal number from his line mates benefiting.
I think Matt Duchene could be that kind of player too, but I put MacKinnon a notch higher in terms of desirability for a couple reasons. He is only 21 years old and still with upside. He is signed for six years at about $6.5 million (actual salary) which is not dirt cheap but is a very fair number if he in fact proves to be a capable offensive C1. His scoring numbers thus far in his career are actually not eye-popping. He put up 63 points as an 18-year old in his rookie season that started only a month after he turned 18 years old. His high since then is 53 points in 2016-17, but I would rate that as decent output on an Avalanche team that was flat out horrible and out of the postseason mix really early. Finally, he brings another right shot to the lineup and for the power play and even has experience at right wing which provides some flexibility down the road in the event that Sebastian Aho eventually makes his way back to his natural center position.
As of right now, I have a big list of players for whom I would not include Noah Hanifin in a trade, and a short list of players where I go back and forth. Nathan is the one player for whom I would begrudgingly part ways with Hanifin to boost the offense. The two players are both high draft pedigree/high ceiling players with MacKinnon draft first overall in 2013 and Hanifin fifth overall in 2015. The two are comparable in age; with his late birthday, MacKinnon is only 1 year and 5 months older than Hanifin. And both players project to be at least top half of the roster players for a long time. MacKinnon even brings the certainty that he is already locked up contractually for six years at a not astronomical price. And maybe most significantly, MacKinnon is clearly established as a top half of the roster player right now with a decent track record in exactly that role. Hanifin is (hopefully) just starting to reach that level. After a 'meh' at best first two-thirds of 2016-17, he finished strong and looked capable in a top 4 role. But in terms of accounting for risk and putting in a floor if the loftiest of hopes are not reached, I think MacKinnon is significantly more de-risked than Hanifin right now. Finally, losing a good player always creates new needs, but especially looking forward, the Hurricanes are more capable of back filling Hanifin's spot than top line center's.
Plan B – Henrik Zetterberg
I wrote up the interesting possibility of Henrik Zetterberg in some detail in Part 3 of the series that identified four interesting contract anomalies that could make players good fits in terms of needs but even more so financially. In short, at 36 years old, Zetterberg has four years remaining on his contract with a fairly hefty salary cap hit of $6.1 million, but when one peels off the wrapper and looks at the details, his salary goes $7 million, $3.35 million, $1 million and $1 million. When I break it down, I consider it to be a two-year deal for $5.2 million per year followed by an uncertain but very inexpensive two years after that. It might be that Zetterberg retires and skips the last two cheap years of his deal. If not, I have to believe that even at 38-40 years old Zetterberg will still easily be worth $1 million per year.
I have queries out here and there to try to get a better read on what Detroit is up to this season but no definitive answer. But again, this article is not about saying for certain whether he is or is not available. A scenario whereby Detroit goes full rebuild and starts looking to restock their prospect pool could see Zetterberg available for a haul of futures. That obviously matches up well with what Francis ideally wants to spend. The Hurricanes could offer a healthy mix of draft picks, prospects and perhaps a young roster player. To be 100 percent clear, I would NOT be willing to include Noah Hanifin or any other roster Hurricanes defenseman in a deal for Zetterberg which I consider to be more of a short-term play than MacKinnon.
First and foremost in considering Zetterberg is to note that he is still a very good hockey player. This is not the story of adding veteran leadership far into the downside of a career. Zetterberg put up a BIG 68 points in 82 games on a 2016-17 Red Wings team that was not all that good. He averaged 19:43 of ice time in his usual roles. In short, the 2016-17 version of Henrik Zetterberg was still every bit of a C1 or C2 with no signs that was scheduled to change soon.
If acquired, Zetterberg slots right into a top 6 center slot on a scoring line and also brings another great veteran and leader. I would count on that for two years (basically the time period where Francis has money invested). Those two years push for the playoffs now and potentially build a bridge to filling Zetterberg's slot with youth which could be Aho, Lindholm or Teravainen moving back to center or possibly even someone else emerging by then.
There are many other options that also have merit especially when cost is factored into the equation, but mostly putting those complexities aside and just picking great options, those are my first two (with Zetterberg partly being because of at least the potential to obtain him for futures and not a roster defenseman).
What say you Canes fans?
Who are your top one or two options if you can dream big but at least somewhat within reason (no McDavid :-))?
Am I wrong to say that Nathan MacKinnon is the forward equivalent of what we hope Noah Hanifin will become? Or do you think Hanifin has significant upside over MacKinnon?
Finally, a huge thank you to everyone who has contributed via Patreon and/or a one-time PayPal contribution. We used all of your money to buy one of those fancy coffee machines and these crazy good coffee pods that cost $3 each! (Kidding of course)
Many times people are either incredibly generous or otherwise feel like their modest contribution is not enough to matter. To show that small contributions do matter and that we sincerely appreciate the vote of support, we are putting a 'tip jar' out after articles. If you read something you like or just miss your own Starbucks stop because you are running late for work, please consider throwing a few bills or the pile of coins in your car into the Canes and Coffee tip jar (using a credit card/PayPal obviously).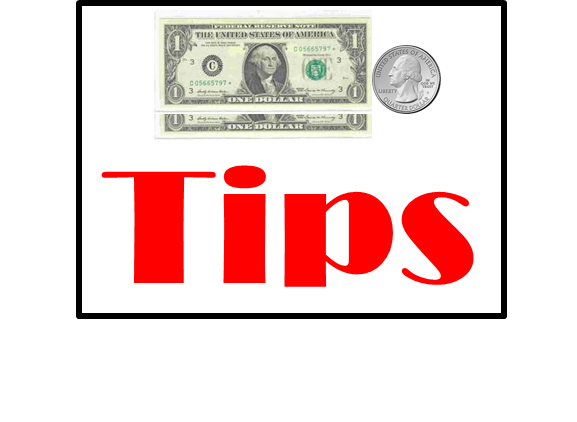 Go Canes!