If you were away from hockey for a slow late July weekend, Canes and Coffee turned two years old on Saturday. Here is a short article with a tiny bit of history and a few tidbits on the future without spoiling any fall surprises.
To date, I have never written an all-encompassing "top 20 prospects" type of article. I do not have anything against them. I think they are interesting reads if researched well by someone knowledgeable about the players (not all are) and considered in full context. But a couple issues have always stood in the way of breaking down and just writing one. First is that trying to rank players of different positions in one pool has always seemed odd for me. How does a possible steady defenseman stack up against a risky by high-ceiling potential goal scorer? And where even do goalies, especially young ones who are still at least three years away from being NHL-ready, compare to players who could make the NHL squad next year? And how do you compare a player with a fairly high probability of making it to the NHL but with a low checking line ceiling to a wild card with a ton of skill who could either be a top 6 forward or a complete bust?
But with the slow part of summer upon and the state of the Canes prospect pool being a fun topic of discussion right now, I will at least take a step in the direction of a 'top 20' with a try at evaluating and ranking Hurricanes prospects by position. Once I finish that, just maybe I will go out the ledge and do a top 20.
Carolina Hurricanes goalie prospects
As long as I am jumping into the prospect ranking arena, I figure I might as well start with the most challenging position – the goalies. The goalie position is easily the hardest to evaluate for prospects. Even the 18-year old draftees who do make the jump to the NHL can take 4-6 years to do so. Hurricanes netminder Scott Darling is a good example of a late bloomer. His personal path to the NHL is unique, but the general story of being a sixth-round draft pick and making his NHL debut at the age of 25 is not out of the ordinary. Even more significant is that progress for the position is maybe best measured by the ability to adjust during big steps up in terms of level more so than any kind of statistical measure or count at a lower level.
So that is just a long-winded way of issuing a disclaimer that says that the collection of prospect goalies that the Hurricanes have who are 21 years old or younger is very much a work in process and 'who knows' at this point.
Also check out part 2 which is a similar article on the Hurricanes defense prospects.
#1 – Alex Nedeljkovic (Charlotte Checkers-AHL)
I mark Nedeljkovic (Article log HERE) as the top dog until someone earns that title away from him. Interestingly, that could happen soon with Nedeljkovic and Booth possibly playing side by side in the AHL at some point in 2017-18. Through the completion of his 2015-16 season playing in Canadian juniors and with regular work for Team USA in international tournaments, Nedeljkovic had checked every box that one would have hoped in his development. He had progressed in juniors and showed a knack for putting his team on his back at times and winning big games. He had similarly played well against the top competition in his age group in international play.
Then the AHL and the 2016-17 season happened. Making the significant jump to the AHL level, Nedeljkovic struggled out of the gate and generally did more learning than thriving for the first half of the season. He did seem to get his feet under him in the second half of the season and was sporadically better, but the fact that the Hurricanes organization chose to borrow a veteran AHLer for the playoff stretch run and send Nedeljkovic to the ECHL to finish out the season when Michael Leighton was injured says a lot about his level of play as an AHL netminder in 2016-17.
But revisiting my disclaimer, it is important to note that setbacks especially at level jumps is not uncommon for goalie prospects and in no way spells ultimate doom. Having a tough 2016-17 season is obviously not as good as excelling from day one, but these extended adjustment phases are exactly why many goalies do not reach the NHL until 23 years old or later.
Shorter version: Alex Nedeljkovic's 2016-17 season was on the low end of the range, but that is not to say that his development is far from the norm or that Canes fans should give up hope for him.
Potential upside (Ceiling): 8 — He has had the 'it' factor on big stages that is a common denominator in great goalies.
Probability of success (Floor): 3 — The low number is more a function of the general uncertainty for the position and the nature of the beast. That said, as an undersized goalie whose foray into the AHL was tough, he is far from a certainty to even make the NHL.
#2 – Callum Booth (Charlotte Checkers-AHL)
Booth's (Article log HERE) accolades and volume of exposure under the bright lights of international play are much lower than Nedeljkovic's. But the common factor is that he built his game in successive Canadian junior seasons, clearly checked the box for that level of play and proved he was ready for the AHL. And Booth does have an edge over Nedeljkovic in that at 6 foot 4 inches tall (Nedeljkovic is only an even 6 feet tall) he has more of the size that is the trend in NHL goaltending.
Next Booth will make the big jump up to the AHL level. As Nedeljkovic's 2016-17 shows, that transition can be challenging even for good young goalies. With veteran AHLer Jeremy Smith added to the Charlotte Checkers' mix Booth and Nedeljkovic are likely to alternate time between between being the #1 in the ECHL and the #2 behind Smith in the AHL. Rather than speculating and trying to compare apples to oranges to rank Nedelkovic and Booth, 2017-18 will put them more side by side and likely help establish a clearer pecking order.
Shorter version: Callum Booth gets credit and is boosted above 'the pool' detailed below for playing well enough to earn an NHL contract. That is a milestone which should not be underappreciated. But the real test starts when he faces tougher AHL competition this season.
Potential upside (Ceiling): 7 — As a goalie with NHL size and a decent Canadian junior track record, the potential is there. He has yet to 'wow' me (like Nedeljkovic has with his international play), so that tempers my dream level optimism so far.
Probability of success (Floor): 2.5 — By receiving an NHL contract, Booth pushed himself a modest step above the volume of goalie prospects playing at lower levels.
Past Booth the remaining three Canes prospect goalies could best be described as TBD and/or 3A, 3B and 3C. None are far enough along in their development to really to project to the NHL level yet.
#3A – Jack LaFontaine (University of Michigan-NCAA)
LaFontaine (Article log HERE) had a learning freshman year at the University of Michigan. He split time in net, had his ups and downs and generally gets credit for another year of development without doing anything extraordinary to vault him significantly above his third-round draft pedigree. The positive that LaFontaine has over Jeremy Helvig is that he can just continue to hone his craft for multiple more years before the Hurricanes need to make a decision on signing him.
#3B – Jeremy Helvig (Kingston-OHL)
Helvig (Article log HERE) is a 2016 draftee like LaFontaine but with a couple significant differences. First, Helvig was originally draft-eligible in 2015, so he is a year older than LaFontaine. Second, Helvig is a Canadian junior player, so the Hurricanes will need to make a decision on signing him after the 2017-18 season or otherwise give up his rights.
Even with the same draft year, trying to rank Helvig and LaFontaine is an exercise in comparing apples and oranges with different leagues, ages and volume of play. The biggest thing that Helvig has going for him is volume of ice time. His starting role and the heavier schedule in the OHL relative to the NCAA netted Helvig 70 games of action including the playoffs whereas LaFontaine played in only 11 games. But Helvig's modest numbers and play in 2016-17 combined with his Canadian junior ties make it imperative that Helvig have a solid season as an overage player this year. A good season forces Francis to sign him and make room somewhere, whereas a poor season or probably even a 'meh' season likely sees Francis give up Helvig's rights and back fill his prospect slot with a 2018 draftee.
#3C – Eetu Makiniemi (Jokerit-Finland)
Makiniemi (Profile and post-draft reading list HERE), as a 2017 draftee, is still a bit of an unknown. My general impression of him from prospect camp was that he showed some quickness and agility. As a fourth-round draft pick who was maybe a bit off the board, the Hurricanes scouting team saw something that it liked in Makiniemi. With extended player rights for European players much like NCAA players, the Hurricanes will now sit back and watch Makiniemi develop over the next 2-4 years and watch to see their scouting team was right.
Shorter version (for all of Jack LaFontaine, Jeremy Helvig and Eetu Makinieme): All three are too early in their development to consider more than similar pedigree prospects.
Potential upside (Ceiling): All three players are still so early in their development that I think fair is to rate them as whatever the average is for a mid-round draft pick. Given the uncertainty with goalies, let's call that a 6.
Probability of success (Floor): Again, at this early stage, I would assign all three whatever the average is for similar mid-round draft picks. Given the uncertainty, let's call that a 2.
AHL veteran
Added after I decided to include the AHL-level players too when writing up the other positions.
Jeremy Smith (28 years old) was brought in not to be an NHL prospect but rather to solidify the netminding as necessary in Charlotte. Ideally, one of both of young prospects Nedeljkovic and Booth would seize the reins, be a solid AHL netminder and carry the load in terms of leading the team into the playoffs. But 2016-17 is a good example of how challenging the transition from a lower level to the AHL can be. Nedeljkovic started slow and had an up and down run in his rookie season as a professional. Booth will be making the same jump with unpredictable results. So Smith is there just like Michael Leighton initiall and then Tom McCollum after Leighton was injured to provide a stabilizing veteran option that gives the Checkers a chance to win and relieves as much pressure as necessary in terms of the young prospects.
Netting it out (hah!)
The hope of having a fast riser in Nedeljkovic evaporated quickly into the 2016-17 season. Again, that is not to say he will not make it to the NHL, nor is it out of the ordinary. But the chances of him turning into the next Matt Murray, Andrei Vasilevskiy or John Gibson did decrease significantly. Booth will have the next chance to surprise when he steps into the AHL this season.
Assuming Booth does not surprise or Nedeljkovic does not suddenly find a significantly higher gear, I would credit the Hurricanes goalie prospect pool as having the right kind of strength in numbers but no imminent or necessarily near-term help at the NHL level.
For a position that is a bit of a dice roll, I would consider having five options a positive, but in terms of ranking top-end quality compared to other teams, the Hurricanes lack of a sure or even probable NHLer would rank the goalie part of the team's prospect pull middle of the pack at best.
What say you Canes fans?
What is your wild guess for how things work out for Nedeljkovic and Booth at the AHL level in 2017-18? Will a year of experience and an offseason to digest it help Nedeljkovic find a higher gear? Or will Booth be able to parachute in at a higher level of play and become the team's top goalie prospect in the process?
Does anyone have a read on LaFontaine, Helvig or Makiniemi yet?
What do you think of Francis' apparent 'strength in numbers strategy that has seen him draft four goalies in three drafts but mostly in mid/late rounds since taking over as general manager? 
I will take a shot at either the defensemen or forwards as early as Monday afternoon, so stay tuned this week as we work through the Hurricanes prospect pool.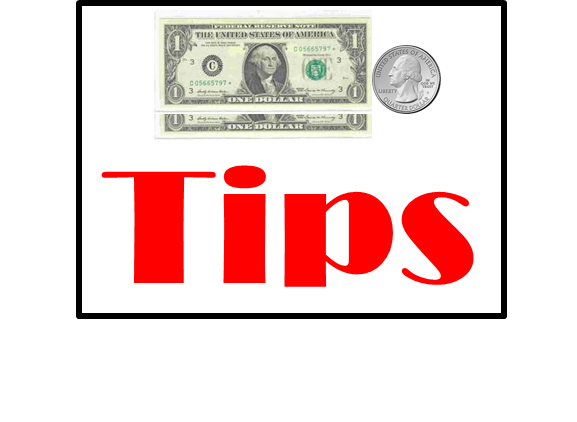 Go Canes!