After a brief delay from Brett Pesce's contract extension pushed the final segment into the weekend, our tour of the entirety of the Carolina Hurricanes' prospect pool wraps up today with the third segment on the forward group.
For anyone catching up after a week away, part 1 featured the five goalie prospects, part 2 assessed the 15 defensemen in the Hurricanes organization, part 3A had the forwards ranked #1-5, and part 3B detailed the next set of forwards ranked #6-10.
Today's finale looks at the remaining forwards.
I think the biggest takeaway is just how deep the team's forward prospect pool is. The volume of players with NHL potential who did not crack the top ten is very high, and there are players here who have fairly significant upside.
And now that I am assessing players ranked fairly far down the depth chart, it is important to remind everyone that success for these prospects will be determined more by how much they improve than their starting point on August 4, 2017.
Somewhat like I did with the goalies and defensemen, I view the remaining forwards in reasonably defined categories with a few players who straddle a couple of them.
Trying to push up the depth chart
First are three separate groups of three players each who are trying to push up the depth chart. Important to note is that all nine players have met the check boxes thus far in this development and are in this category because they have moved up, NOT because they have fallen to get here.
The long shots who earned a chance at the next level
First up is a group of players who at 18 years old and even later for one were not projected to be NHL players. The group of three includes a fifth round draft pick, a sixth round draft pick and an undrafted free agent. Players in those categories are less than 50/50 shots to even make it to the AHL, and all three of these players have. That, in itself is an accomplishment, and more significantly that accomplishment buys the players at least three years (or two in one's case) to continue their development toward an NHL career.
Spencer Smallman (Charlotte Checkers-AHL)
Smallman (Article list HERE) had an outstanding 2016-17 season to earn an entry-level contract. For a player labeled as a hard-working two-way wing, Smallman also took a big step up offensively in 2016-17 jumping to 79 points in 60 games versus only 47 in 59 games in the previous season. Maybe more significantly, check ins with people who follow the Saint John Sea Dogs closely suggest that he found a higher gear in 2016-17. He also captained his team all the way to the Memorial Cup Finals.
Smallman projects to be a gritty checking line wing who is aggressive, difficult to play against and defensively sound and with his offensive game improving, he could be the type of player that fits on the right wing of a fourth line that meets the old school defense and penalty kill requirements but also scores some.
Steven Lorentz (Charlotte Checkers-AHL)
Lorentz (Article list HERE) , like Smallman had a strong 2016-17 campaign that earned him an entry-level contract and three years to continue his development starting at the AHL level. For the fourth consecutive year, he boosted his scoring total in the OHL with 29 goals and 61 points in 66 games. If he had not already earned an NHL contract, his strong playoff performance with 16 points in 12 games surely pushed him over the top.
Lorentz has some old school big and rugged in his game, but it is probably the strides that he has made in terms of skating and rounding out his game that convinced Francis and his team to invest three more years in his development. He still has work to do in terms of mobility, agility and skating and figures to be a couple years away from an NHL debut, but thus far he has beaten challenges and now has three years to work on the next one.
Andrew Poturalski (Charlotte Checkers-AHL)
Poturalski (Article list HERE) comes from even farther down the original rankings as an undrafted college free agent signing. Francis won Poturalski's services last spring and inked him to a standard two-year entry-level deal for college graduates. In training camp and preseason last fall, Poturalski showed a decent knack for generating offense somewhat in the same vein as Derek Ryan. But he was ultimately sent to start his professional development in Charlotte and begin work to round out the rest of his game past being a decent offensive player.
Right now, Poturalski projects to be a good AHL player and will need to round out other areas of his game fairly quickly to gain NHL consideration.
Once he settled in and found his stride in the AHL, Poturalski had a decent season finishing with 52 points in 74 games. Because he is only one year deep at the professional level and built his game as his rookie season wore on, I chose to include him in the group of players trying to rise up, but as a player whose entry-level contract expires after the 2017-18 season, he could also be grouped with the players below who are playing for their second contract in 2017-18.
The NCAA group on a three to four year schedule
Next up is a group of mid/late-round draft picks who are playing college hockey in the United States. By virtue of playing NCAA hockey, these players are not set with a short two-year rights window like the previous group. Instead, these players could continue to develop through all four years of college and still be owned by the Hurricanes without the need to sign them. As such, there is a certain amount of patience that just watches these players develop for another couple of years.
Max Zimmer (University of Wisconsin-NCAA)
Zimmer (Article list HERE) was one of five players from a forward-heavy 2016 NHL draft class. The common theme with the players was NHL size and for the most part decent skating ability. Zimmer is rated highly for his skating, decent size and ability to play a 200-foot game. But he is still raw and developing especially offensively. Again, the positive with drafting NCAA players in mid/late rounds is that the decision point for them can be up to four years versus only two years for Canadian junior players.
The current version of Zimmer projects to be a checking line forward who is capable in terms of mobility.
David Cotton (Boston College-NCAA)
Cotton (Article list HERE) follows a familiar theme as a player with good projectable NHL size at 6 feet 3 inches tall and also with decent skating ability. Cotton had a strong freshman season at Boston College in 2016-17 and probably boosted his stock above his sixth-round draft pedigree in the process. He had 24 points in 40 games and improved as he settled in. Cotton is intriguing in the sense that the offensive part of his game seems to be emerging sooner and at a higher level than most of the 'still developing' players highlighted today.
He is one to watch for 2017-18 to see if he can continue to build on momentum coming out of his freshman season and become the next player to play significantly above his draft level and earn an NHL contract.
Luke Stevens (Yale University-NCAA)
Stevens (Article list HERE) is yet another player with an NHL frame at 6 feet 5 inches tall and with NHL blood lines to boot. He is cut more from an old school power forward mold and has more work to do in terms of skating and agility compared to a few of the other players. His 2016-17 season was shortened by injury, but reports suggest that he was just settling in when sidelined. The watch point for Stevens is to see whether he can hit the ground running and find a higher gear in his second season at the collegiate level.
The WHL contingent
The third group of players trying to play their way up the depth chart comes from the Western Hockey League. One of the players is on the clock for a contract decision after the 2017-18 and two newly-drafted players have a full two years to play their way up from being a mid-round draft pick to an entry-level contract.
Hudson Elynuik (Spokane-WHL)
Elynuik (Article list HERE) had a strong 2016-17 production-wise with 73 points in 64 games, but he also had a very favorable situation playing on a talented top line with Kailer Yamamoto and Jaret Anderson-Dolan who were both drafted in the first round of the 2017 NHL draft. Reports from people who track Spokane closely suggest that Elynuik's two line mates were the primary drivers of the line such that Elynuik actually received mixed reviews despite good scoring totals.
Elynuik is a bit like Stevens in the sense that he is big even by NHL standards at 6 feet 5 inches tall and has NHL blood lines. But also like Stevens, he has work to do to fill out his frame to take full advantage and is a bit raw in terms of skill and agility. As a 2016 draftee out of Canadian juniors, Elynuik is a player to keep an eye on for 2017-18 because he needs to earn an entry-level contract by the end of the season.
Stelios Mattheos (Brandon-WHL)
Mattheos (Profile and post-draft reading list) is one of two new WHL forwards who joined Elynuik when the Hurricanes selected him in the 2017 NHL draft. The book on Mattheos is that he is yet another hard-working, decent skating forward with NHL size and a rugged edge to boot. Mattheos put up a respectable 61 points in 69 games in 2016-17 but projects more in the category of Smallman and maybe Foegele who is a depth forward who is difficult to play against.
Morgan Geekie (Tri-City-WHL)
Geekie (Profile and post-draft reading list) is arguably the most intriguing on the Hurricanes' 2017 draft picks. He had a meager 25 points in 66 games in 2015-16 and was not surprisingly not selected through all 201 picks in the 2016 NHL draft. Then as if transformed by magic, Geekie scorched his way to 90 points in 72 games in 2016-17 for a monstrous 65-point jump in only six more games. Betting heavily on the most recent year, the Hurricanes selected Geekie in the third round of the 2017 NHL draft in his second time through the process.
From a limited first look in prospect camp in late June, Geekie did exhibit incredibly good hand, finishing ability and a knack for offense. But in the fast-paced scrimmage there were times where he did look a step slow which matched some of the pre-draft scouting reports on him. Geekie is the prototypical high risk/high reward selection as a player who could seemingly be an NHL scorer but also has enough question marks that he could be fool's gold.
Playing for a contract
Like with the defensemen, I see two players who have are nearing the end of their entry-level contracts but have yet to carve out a role at the AHL level.
Sergey Tolchinsky – After being one of the best stories of prospect camp as an invitee a couple years back and notching impressive scoring numbers in juniors after being signed as a free agent, Tolchinsky's two years in the AHL have been up and down. His 23 points in 59 games in 2016-17 is not encouraging for a player who is clearly offense first. He needs to rebound with a solid 2017-18 season to keep a slot in the Hurricanes organization especially with such a deep forward prospect pool.
Clark Bishop – Bishop is similarly in the final year of his three-year entry-level deal. Thus far, he has bounced between AHL, AHL healthy scratch and the ECHL. He needs to find a higher gear and carve out a regular spot in 2017-18 to stick around.
Solid veteran AHL forwards
Whereas the blue line claimed four AHL veterans in the mix, the forward group has only two. That is especially significant since an NHL lineup requires twice as many forwards as defensemen.
Patrick Brown (25 years old) took over as captain when Derek Ryan departed for the NHL and ultimately led the team to the playoffs. I do not see Brown as being more than deep serviceable depth for the NHL but with so many important prospects moving through Charlotte his role as a leader there is still significant. And from a group of veteran forwards who helped propel the Checkers into the playoffs in March, Andrew Miller (28 years old) is only other returnee. He figures to again be an offensive leaders on what will be a young forward group in Charlotte.
What say you Caniacs?
Which, if any, of these players should have cracked the top 10?
Which of these players, if any, possesses offensive upside at the NHL level as a late bloomer or overlooked player?
Who do you think has the best potential to develop into a serviceable depth forward which is a pretty good win for mid/late-round draft picks like many of these players are?
Is anyone daring enough to select and rank #11-15 from this group?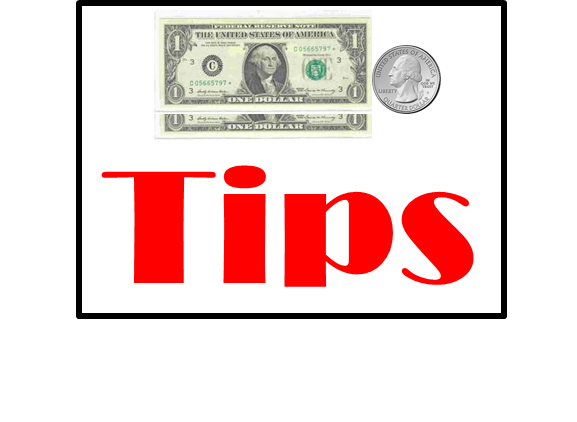 Go Canes!