This morning it was announced that the Hurricanes had re-signed restricted free agent Teuvo Teravainen to two-year contract for $2.86 million per year.
The deal was mostly an inevitable with a reasonably well-defined range for his salary given his restricted free agent status, but it is nice to have another item taken care of early.
Teuvo Teravainen's contract
I am on record as having expected a two-year deal in the neighborhood of $2.5 million, so the price came in a little bit higher than I expected and hoped. But in the big picture, the extra $386,000 will not make or break Francis' effort to build an improved 2017-18 roster or will it inhibit his ability going forward.
Teuvo Teravainen in the bigger Hurricanes' financial picture
Teravainen has reached the baseline level of what Francis hoped for when acquiring him and fits in the financial structure accordingly. The team that Francis inherited was 2-4 players short in terms of being able to build out a top 9 with scoring depth, skill and offensive upside even if it came in spurts. Teravainen added one more legitimate top 9 forward to the mix and broad good depth scoring. Since it is not possible to have 9-10 $6 million forwards, having a few players like Lee Stempniak and Teravainen to fill out the top 9 is critical.
Interesting and potentially challenging but mostly in a good way is that Francis just put another potentially key player up for contract renewal inside of a two-year window. From the top half of the roster, next summer's restricted free agent list includes five players – Jaccob Slavin, Brett Pesce, Noah Hanifin, Elias Lindholm and Lee Stempniak (unrestricted). The following summer now has three more free agents – Jeff Skinner (unrestricted), Sebastian Aho and Teuvo Teravainen. The total is potentially three of the top four defensemen and five of the top 9 forwards. If the team improves and surges into the playoffs and does so on the backs of these players as expected, the math could become challenging for Ron Francis to keep the group intact.
Important to note is that this is a very good problem to have. We know from experience that it beats losing and having an easier time re-signing players who were not good enough. In addition, Francis' mantra from the beginning has been to build a much deeper system capable of consistently providing NHL-level players. The only truly sustainable model for success in a salary cap league is to constantly let a rising and more expensive player or two go and be capable of back filling the slot with a good young player on an less expensive contract. In addition, if the team wins and attendance approves, there should be more budget available to pay players. Finally, the alternative of locking in too many players for long-term 6+ year deals is far more risky and a path to ruin.
Where Teuvo Teravainen slots and projects
My target 2017-18 Hurricanes lineup builds three pairs of two players — Aho/____ for a scoring line, Staal/Lindholm for a top shutdown line that also contributes offensively and Skinner/Rask for another line to balance the scoring.
Teravainen and Stempniak are both capable players who fit somewhere in this equation, and Teravainen's positional flexibility helps piece together the puzzle in different ways. I view a similar season with 45ish points as a respectable and solid baseline target for Teravainen in 2017-18, but there is clearly enough skill and upside there that he could find another gear with every-game consistency and a role with chemistry on a scoring line.
Shorter version is that I think Teravainen slots as a #6-#8 forward with nice flexibility, but has the potential to push higher. Despite his level of experience, he will enter the 2017-18 season at only 23 years of age. If you missed it, you can find Teuvo Teravainen's 2016-17 report card HERE.
Next up on the contract front – Scheduled for June/July
Coming up next on the contract front are a couple routine actions, a few medium size decisions and the potential to do early work of significance.
On the routine front, the Hurricanes will need to make qualifying offers to restricted free agents that the team wishes to keep. This will be routine for Brock McGinn and Phil Di Giuseppe (if they survive the expansion draft) at the NHL level and also Trevor Carrick at the AHL level. The qualifying offer simply maintains the team's rights and sets the stage for a deal to be negotiated.
There are couple decisions that Francis must make too.
Andrej Nestrasil who had a tough 2016-17 season, found his way to Charlotte and grumbled a bit about it in a Czech newspaper is a restricted free agent with arbitration rights. My best guess is that Francis will choose not to qualify Nestrasil and will instead set him free into the open market.
Daniel Altshuller is the other decision for Francis. Alex Nedeljkovic and Callum Booth are set to take two of the three goalie slots between the AHL and a borrowed slot in the ECHL. Altshuller would be the logical third if Francis is okay with going young. But if Francis does not think he can move Lack and does not want to buy him out, he could need a spot in the AHL. And if not Lack, if Francis wants to have a veteran AHL netminder in Charlotte (like Michael Leighton and Tom McCollum last year), Altshuller would seemingly be the casualty.
Francis also has unrestricted free agents Derek Ryan and Matt Tennyson to consider. I think Ryan gets re-signed once the smoke clears on the expansion draft and that he gets penciled in as NHL-level depth for 2017-18. With the signing of Klas Dahlbeck, I think Tennyson became the odd man out, would only be offered a two-way contract and will therefore likely depart.
I broke down the AHL-level contract considerations for this summer for these players and a few other AHL regulars in a Daily Cup of Joe on May 16.
Potential bigger deals – Jaccob Slavin, Brett Pesce and Elias Lindholm
As noted above, all three of these players are signed through 2017-18 but scheduled to become free agents next summer. The potential is there for Francis to re-up with any or all of these players early to avoid a price increase for 2017-18.
I am on record as thinking that Francis should and will re-sign Jaccob Slavin early. There is no defined deadlines or schedule for this. It could happen tomorrow or it could happen in September. But I think this is the one deal that he will do early.
I first wrote about the prospect of re-signing Jaccob Slavin early and its potential impact on the Hurricanes' broader contract negotiations on April 6.
On May 17, I did a fairly deep dive on comparables for Jaccob Slavin and projected terms for his next contract.
I have Slavin as a top priority, but it could make sense to re-sign Pesce and Slavin as a pair. After all, they rose up together, are in a similar spot career-wise and represent both halves of the Hurricanes top defensive pair for the 2016-17 season.
What say you Canes fans?
Are you happy with the terms of the Teravainen contract?
What do you think happens with Nestrasil, Altshuller and Ryan who in my opinion are the three decisions Francis has to make/negotiate?
Who's next? Slavin? Pesce? Lindholm? Or just the more routine stuff like McGinn, Di Giuseppe and the AHLers?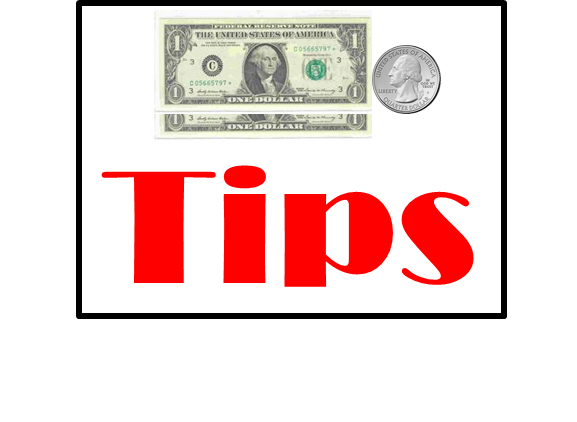 Go Canes!