Yesterday, it was announced that the Hurricanes had extended Jaccob Slavin (he was already signed through 2017-18) for seven more years at $5.3 million per year. My initial thoughts on that deal and an overwhelming response in the community comments are both HERE.
After spending the early part of the week contemplating options still available at forward one day and then making a case for adding one more defenseman the next day, Jaccob Slavin's deal on Wednesday turned the focus internally to the current roster of players. The deal also cracks the seal on what could potentially still be a busy summer for Ron Francis in terms of re-signing other impending free agents early too.
In addition to Jaccob Slavin who is now pulled into the fold long-term, the Carolina Hurricanes have six other NHL-level players who are scheduled to become restricted free agents next summer.
So even if Francis is finished or mostly finished building his roster for the 2017-18 season, there are still deals to be contemplated over the rest of the summer.
After (or before if you prefer) you consider my thoughts on other possible early re-signings, check out the Thursday Coffee Shop with a matching set of polls and discussion questions.
Hurricanes restricted free agent for the summer of 2018
Brett Pesce
With his defense partner now slated for eight years (including the one year remaining on his old contract), Brett Pesce is the name being bandied around most as the another player to consider re-signing early.
The reasons for re-signing Pesce early not surprisingly are nearly identical to the case for re-signing Slavin early. Both players broke into the NHL in 2015-16 and had strong rookie seasons. Slavin surged at the end when the roster was depleted, but I think in total, it would be fair to say that Pesce's 2015-16 season played almost entirely in the top 4 was actually slightly better than Slavin's. Then in 2016-17, they thrived together when paired and tasked with being the team's top defense pairing. With both playing together and the pairing excelling in a challenging role, it seems like splitting hairs to assign the credit different from 50/50. The one notable difference was scoring where Pesce posted 20 points and Slavin 34.
On the surface, I think many might argue that it makes sense to give Pesce an identical or least comparable deal to Slavin and in the process lock up two of the team's top 4 defensemen for years to come. And if that happens, by no means would I be shocked, nor would I consider it a bad deal.
But I think there is a good chance that Francis will go a different direction with Pesce. I was a big proponent of signing Slavin early partly just because he is a good player but more significantly because I thought there was a high risk that he had a breakout season scoring-wise in 2017-18 that caused his comparables and price to go through the roof. Slavin's scoring grew modestly down the stretch, but more significant was how finding shooting and passing lanes when receiving, handling and moving the puck under pressure at the point seemed to suddenly click. There are no guarantees, but I thought a significant scoring outburst could be both highly possible and also highly expensive if Slavin was not re-signed early.
I think Pesce has offensive upside to his game, but based on what we have seen so far, I think his ceiling offensively is lower for two reasons. First is simply that I just do not think he is at the level Slavin was at the end of the 2016-17 season. That is reflected in their scoring totals. In addition, with the addition of Trevor van Riemsdyk who is a power play-capable right shot defenseman, I think Pesce likely fell out of the power play mix. (Importantly, that is not because he is not capable. It is just because the team has better options.) Power play ice time is a key ingredient in defenseman scoring.
Whereas, I think playing out 2017-18 without re-signing Slavin offered much greater risk of costing more rather than less for the new contract, I actually think Pesce offers at least a balanced if not favorable risk/reward possibility for playing out another year. Here is why. As I have written a couple times, I think Slavin's contract sets a current ceiling for Canes defensemen. If re-signed right now, I think it would be hard to justify much if at all different for Pesce since he and Slavin were attached at the hip in 2016-17. But let's say that my read on scoring is right for the two and that Slavin takes another big step up (say 50 points?) and Pesce continues to excel defensively but makes modest, if any, scoring gains (say 25 points?). I figure worst case is that Pesce still clocks in at the same $5.3 million per year, but I also think there is a chance that the scoring gap pushes Pesce down into a slightly lower pay tier maybe in the $4-4.5 million.
The simple part of me says that Brett Pesce is similarly established as a top 4 defenseman and that Francis should just keep it simple and commit to him like he did Slavin. The math part of me thinks that waiting is at a minimum much less risky and possibly even favorable.
Final call: I am a non-commital 50/50 on re-signing Brett Pesce early and peg the odds as similar for the team.
Noah Hanifin
Hanifin is the third of triumvirate of young, promising defensemen originally scheduled to become restricted free agents next summer. Hanifin's situation is significantly different from Slavin and Pesce's in that he has not really cemented himself in the top 4. No doubt, his ceiling is as high as the other two players' ceilings, but at least through two-thirds of the 2016-17 season, he was much farther from reaching it. He did step into and play pretty well in the top 4 after the Ron Hainsey trade, but up until late February Hanifin was a third pairing defenseman who was learning on the job.
I think the gap between Hanifin's potential ceiling and the level he played at for most of the 2016-17 make it highly unlikely that he will be re-signed early. On the one hand, Francis would love to re-sign Hanifin at a price even close to fair for a third pairing defenseman. But Hanifin has no incentive to sign that deal. In a worst case scenario where he regresses and has a tough 2017-18 season, he would still get that contract. His side is much better off hoping that Hanifin picks up where he left off at the end of 2016-17 season, rises from there and plays his way up into the same category as Slavin and Pesce in 2017-18.
Final call: I guess a middle ground could be a two-year bridge deal for a middle-ish price, but I think the odds are highly in favor of Hanifin's new contract waiting until next summer.
Trevor van Riemsdyk
Newly-arrived Trevor van Riemsdyk arrives with one year remaining on his contract and scheduled to become a free agent with arbitration rights next summer. The risk for a player like van Riemsdyk, especially given that he will probably see power play ice time, is that he has a big season and sees his price sky rocket.
But I think that is outweighed by the fact that van Riemsdyk has yet to play a single game in a Hurricanes uniform, so it is difficult to gauge how well he will fit. In addition, with Haydn Fleury, Roland McKeown and Jake Bean all on the way, Francis probably prefers to reassess with blue line situation with as much flexibility as possible next summer.
Final call: After a significant miss (Eddie Lack) re-signing a player before he played for the Hurricanes, I think Francis plays this cautious and waits to see how 2016-17 pans out.
Klas Dahlbeck
Dahlbeck is another depth defenseman scheduled to become restricted free agent with arbitration rights next summer. As a depth player who had his ups and downs in 2016-17 and has yet to really carve out a regular role, I would be very surprised to see Francis commit a contract and roster spot to Dahlbeck for 2017-18 a full year ahead of when he really needs to make that decision.
Final call: Somewhat similar to van Riemsdyk but maybe more so, I do not think there is much incentive to tie up a 2018-19 roster slot a full year early before seeing how the 2017-18 season plays out.
Elias Lindholm
Prior to Slavin's signing, I would have ranked Lindholm at least equal to Slavin in terms of upside price risk for waiting. His scoring totals only gradually caught up, but for those of us who track the Hurricanes game by game, his switch to a higher gear at the midway point of the season was dramatic and unmistakable. He put up 45 points in 2016-17 which lines up reasonably well with his current $2.9 million salary. But if he can play like he did in the second half of 2016-17 and find a higher gear scoring-wise, could he make a sudden leap to 60 points? And if so, does he vault into the tier with players like Jonathan Drouin, Alex Galchenyuk and others who price at or above $5 million per year?
The tough question in Lindholm's case is how much it costs to re-sign him early. At a price too close the $5 million-ish ceiling Francis does not really gain much by leaping early, especially given that Lindholm's development to date has largely been characterized by fits and starts.
Final call: Lindholm is a tough one. At something like $3.5-4.0 million for a few more years, perhaps cost certainty makes sense. On the other hand, I think Lindholm is one where one could acknowledge that there is significant risk in waiting and still go that route to eliminate the potential of significantly overpaying if he regresses.
Joakim Nordstrom
I view Joakim Nordstrom as being a very good defensively-leaning #12 or #13 forward on a good team. He is skates well, is good on the penalty kill and is sound enough in terms of defense and hockey sense that he can fill in on any line. But at the same time, he is offensively limited such that in an ideal world a good team with forward depth and healthy roster would ideally push him out of the lineup for more offense.
Final call: With so many promising forwards on the way, I do not see Francis committing a roster slot to Nordstrom a full year early.
When I work through the Hurricanes' roster on CapFriendly (THE best source for any and all contract information), the other thing that jumps out pretty quickly is the fact that in addition to the six restricted free agents for next summer, the Hurricanes also have four unrestricted free agents for next summer. I will save that for a slow day in the coming weeks.
Netting it out
Viable/could be re-signed early: Brett Pesce, Elias Lindholm.
Unlikely be re-signed early: Noah Hanifin, Trevor van Riemsdyk, Klas Dahlbeck, Joakim Nordstrom.
With Francis' comments today, this definitely falls into the category of going out on a limb that could be broken incredibly soon, so count on a contract for one of the four players that I identified as unlikely happening next.
What say you Caniacs?
Sticking to the recent Monday/Thursday plan, today's Daily Cup of Joe pairs with the Thursday Coffee Shop. Feel free to comment here if you wish, but most of the discussion will be in the Coffee Shop where the polls and discussion questions also consider the possibility of re-signing other players early.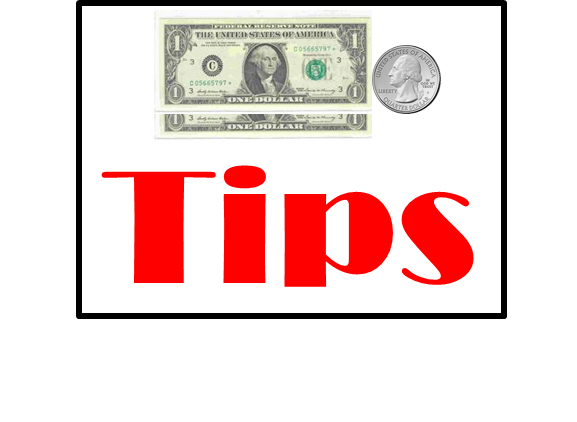 Go Canes!