A few hours after the news dropped, I posted my initial thoughts on the Hurricanes extending Brett Pesce for six years at $6.025 million per year. If you have not read that article, I recommend reading it before this article which starts more at a second level of detail.
The "sixth star" (an ode to Glen Wesley)
Things could change if Pesce finds his way onto the power play and/or boosts his scoring, but the current trajectory has him slotted to be an underrated glue player. A long time ago when Wesley was in his prime, I used to use the term "sixth star" to describe his play. Wesley rarely scored, mostly steered clear of the highlight reel and did not do enough on the stat sheet to regularly be a top 3 and earn a star of the game. But when the Hurricanes were good on home ice, he was very regularly steady and solid lining up against Crosby and/or Malkin one night, Kovalchuk and Heatley the next and Ovechkin and Semin the next. He just quietly did the defensive work necessary to make it possible for a few players to rise up with a few plays on the score sheet and win a hockey game. Players like this are generally underrated but critical to a team's success. Niklas Hjalmarsson long filled this role on perennially successful Blackhawk teams, and the Penguins have always had a knack for having a capable defense-first defenseman to sit behind more offensive-minded blue-liners like Sergei Gonchar and Kris Letang.
It is reasonable to hope for continued development from Pesce who is entering only his third season in the NHL, but if instead he simply does what he did in 2016-17 being a sound and steady, Wesley-like defender against the other teams' best scorers, that in itself will be a significant contribution to the next leg up for the Hurricanes franchise.
Together or apart?
The Hurricanes struggles on the road through the middle part of the season was a clear testament to the need to have two solid defense pairings, especially away from home. And one way to accomplish that is to balance the top 4. So it follows that splitting up Brett Pesce and Jaccob Slavin could be one way to boost the second pairing and with it the defense in total.
While I get the merit of balancing out the top 4 and acknowledge that it could work, my starting point for almost all things pairing/combination-wise is the follow the simple motto, "If it ain't broke; don't fix it."
And I lean toward that approach with regard to Slavin/Pesce. For me, this preference is driven not by the fact that both are good players, but rather the fact that they meshed incredibly well and seemed to find chemistry instantly. Though both players are good in their own right, I think they were very clearly a case of 1+1=3.
When you consider their style of play and skill sets, I think it makes a ton of sense. Both players are naturally aggressive on the puck and attack which takes away time and space. Especially against elite playing the puck aggressively aggressively and taking away time and space is critical. If you give the top players time to do what they want, they will inevitably create a scoring chance even if you are in good shape positionally. So both players have a natural tendency and pretty good judgement on when to attack the puck. The duo was as good as any combination I can think of in Hurricanes history in terms of standing up and not conceding the blue line. But in addition to being aggressive, Slavin and Pesce had a good knack for reading off each other and making sure that when one was stepping up, the other was adjusting and anticipating to fill in behind in the instances where they misjudged the timing or maybe lost a puck battle. When combined, the result was a style of play that aggressively played the puck but paired that with a pretty good understanding of how to support each other to minimize damage when one of them 'oopsed.'
Is offensive production still to come for Brett Pesce?
I touched on this in my initial thoughts. I do not see Pesce as having quite the same upside as Hanifin, Slavin, Faulk or maybe even Fleury in terms of creating offense by carrying the puck through the neutral zone and then dishing off the rush. Pesce's tendency is a bit more old school moving the puck forward quickly and then following it up the ice.
But I actually think he has goal scoring upside 5-on-5 because of his ability to correctly read when he should be playing like a third or fourth forward when his team has an advantage entering the offensive zone. The result is fairly regularly finding the puck on his stick to step into a shot between the offensive blue line and the face-off circle. If Pesce can continue to step into the right holes, the Hurricanes have players like Sebastian Aho, Teuvo Teravainen and Elias Lindholm who will find him. From there, it is just a matter of upgrading his shot in terms of release, accuracy and consistency. Even if his point totals are low, collecting 7-8 goals at even strength would be a significant contribution from a defenseman.
What say you Canes fans?
If you did not chime in yesterday, what is your level of ecstatic between 1 and 10 with having both Jaccob Slavin and Brett Pesce locked up long-term?
Do you think Pesce has a higher gear in terms of scoring production, or should we just be thrilled to have his solid 22ish minutes per night defensively in the lineup?
If you were Coach Peters, would you separate or keep together Slavin and Pesce?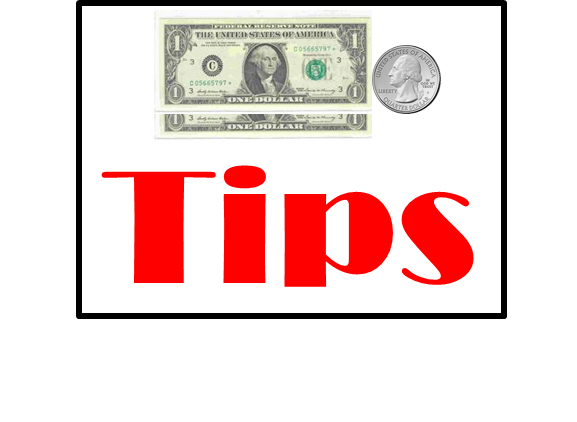 Go Canes!