If you were busy on Sunday, please bookmark and check in at "Carolina Hurricanes 2017 NHL Draft Central." Our draft coverage launched officially on Sunday with two expert interviews on Quebec Major Junior Hockey League prospects and will see another round similar articles by mid-day on Monday.
---
Sunday at 10…errrr…make that 10:30am, the official expansion draft lists for all 30 NHL teams were released. As the majority predicted, the Hurricanes used their last two slots on young depth forwards Brock McGinn and Phil Di Giuseppe and in the process made it fairly likely that Lee Stempniak would join his eleventh NHL team this summer and then also likely that he sees his twelfth either this summer or at the next trade deadline.
I am on record as preferring to lose one of McGinn or Di Giuseppe despite their younger ages and keeping the steadiness and decent depth scoring of Lee Stempniak. But at the end of the day, this is a debate about who is the Hurricanes' eighth or ninth best forward both now and going forward, and the situation is surely something that can be overcome.
Canes get off easy
The first thing that jumps out at me is how easy the Hurricanes are getting off. The timing and rules of this expansion draft could not be more perfect with a wave of prospects and also four key NHL players (Slavin, Pesce, Hanifin, Aho) exempt. The total of teams that need to give up a first round pick and still lose a player, just a lesser one, is thought to already number three or four with the potential to grow in deals this week. In addition, the list of players likely to be taken includes some pretty good ones who would be a positive addition to almost any NHL roster. So as much as it stinks to probably lose Lee Stempniak, the loss will easily rate among the five smallest in the entire league when one adds up both players lost but also assets given up to reduce losses.
But can we save Lee Stempniak and maybe right the goalie count in the process?
Through the expansion draft, in a word, 'no.' Las Vegas has a number of enticing goalie options. A few are young enough that they could be long-timers in Las Vegas and a few others would have significant trade value immediately. There is no way that Las Vegas will spend one of the most valuable slots it has to take Eddie Lack.
But there is a catch. I chose the words "through the expansion draft" very carefully. I actually think there is a reasonable chance that Lack could be shipped to Las Vegas AFTER the expansion draft. My thought process goes like this. Las Vegas general manager George McPhee has made it very clear that one of his priorities is collecting futures (mostly draft picks). And especially in its inaugural season, the Knights have no use for three goalies. I think it is very possible that Las Vegas will select the three or more most tradeable goalies available (think Grubauer, Raanta, Mrazek, Fleury, Korpisalo, Ullmark, etc.) and then trade most of them keeping one or two at the most. At that point, Las Vegas would have need for backup and maybe even more cap hit and could take a player like Eddie Lack who would also be a wonderful marketing/fan development gain for a return. So I do think there is a chance that Lack finds his way to Las Vegas but NOT as part of the formal expansion draft selection process.
Is there another way to save Lee Stempniak? the Golden Knights are definitely willing to adjust their selections based on payment, but I am not sure there is a deal to be made here. First, I think there are too many good goalies and defensemen to be considered to pawn one of those off on Las Vegas, and the only other forwards of interest would be the others that Francis seemed to prioritize above Stempniak.
Shorter version is that Stempniak is a loss but a modest one relatively speaking and one that I think Francis will just stomach it. If pressed to come up with something for a trade, I think it would be to flip a modest future like a mid-round (fourth?) draft pick to Las Vegas to have them select someone other than Stempniak. Since the replacement player would have minimal value, this would really just be the equivalent of trading futures to reacquire Stempniak.
Is Lee Stempniak even a certainty?
The Hockey News has Las Vegas plucking Klas Dahlbeck from the Hurricanes. That blessing would be smaller than solving the goalie overstock but still helpful. My math says that the Hurricanes have seven defensemen if you count Haydn Fleury (which I do for now) but also a need to add slightly higher-end help (a #4/#5 type). Doing so without a departure would make eight NHL-level defensemen. I am on record as thinking that Ryan Murphy departs before the start of the 2017-18 season and stand by that, but early help to make room and increase flexibility in advance of prime off-season shopping season would help.
Playing the other side of it…Shopping Las Vegas' potential roster
From a Hurricanes' standpoint, the more interesting angle is probably shopping the list of players now available to Las Vegas. Is there a player or two who might fit the Hurricanes' needs? The team will obviously not finds its top 6 forward here, but there are a number of interesting options to add pretty good middle of the roster players by acquiring them indirectly through Las Vegas.
In particular, Las Vegas will have access to a solid list of goalies and defensemen and even a short list of forwards. But the Hurricanes are already more than set at the goalie position, and while I do think the Hurricanes need to add one more middle of the lineup defenseman, most of what is available is likely above the price range/quality level from which Francis has budgeted. There is a nice collection of $4 million plus top 4 defensemen, but I think Francis will be aiming a notch below that especially in terms of price. Finally, there are a handful of interesting depth forward options, but I prioritize that below making a bigger forward addition first.
The player that jumps out at me most is Josh Manson from Anaheim. He is young, top 4-ish and signed for only $825,000 for the 2017-18 season. But Anaheim is a team thought to have a prearranged deal with Las Vegas, so who even knows if he is available. And if he is, there likely would be other suitors. So that seems improbable.
If I find some time late Monday, I will probably dig through the available lists in more detail, but my first sweep suggests that there are in fact some good players available but not necessarily any great matches for the Hurricanes.
What say you Caniacs?
Were you surprised by how quiet things were on Saturday and on the same not the degree to which Las Vegas general manager George McPhee has been able to monopolize the dealing around the expansion draft?
Are you resigned to losing Lee Stempniak, or do you think we could see a Klas Dahlbeck or Eddie Lack surprise potentially manufactured with some enticement?
Do you see any exposed players who could address a Hurricanes' need?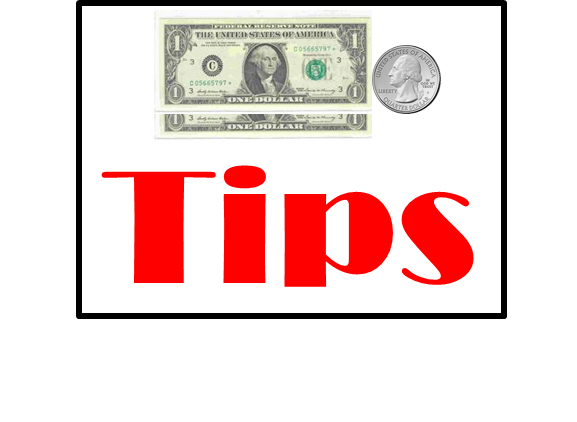 Go Canes!