Yesterday, I compiled a top 10 list of forwards targets that fairly strictly adhered to requirements of being both a "difference-maker"and an "offensive catalyst." The list is largely a premium list of players with only a couple exceptions who might be acquired for a modest discount depending on how the off-season unfolds.
But I think that is ideally where Francis needs to shop. The Hurricanes' forward ranks are now deeper in terms of both roster NHLers and young players with upside who could potentially step into top 9 roles. As such, adding another pretty good 42-point player to replace a 37-point player is unlikely to move the needle enough offensively.
Sticking to my mantra since my first article building the 2017-18 roster back on May 31, what the Hurricanes need is one difference-maker who can both score more than a 40-50-point depth level and equally important be the catalyst for a scoring line that boosts his two line mates to a higher level.
Targeting priorities but also acknowledging market realities
As noted above, if you ignore requirements and simply do 'is he good and could he improve the team?' analysis, there are literally dozens of possibilities. I pretty quickly screened out many players simply because they are not a great fit for what I think the team needs to add.
Two things could change my assessment of these players significantly.
First is market price for these players and the ones I have rated higher. I am not of the mind to just go pay market price regardless of reasonableness to land one of the top players. Francis does need to be aggressive and might even need to consider overpaying a bit (especially if he can do it in futures), but there is point where deals become so cost-prohibitive that he should move to plan B or even plan C.
Second is budget after addressing priority one. We know with reasonable certainty that the Hurricanes will again have an internal budget that is less than the salary cap ceiling. But if Francis does a deal for the first forward and still has budget left, many of these players are great additions who could improve the team. So if the budget is there or the first priority already filled, it would be time to reassess the other options if there is budget to do so.
The honorable mentions
Ondrej Palat (Tampa Bay): If I was going to add an eleventh player to my top 10 list from yesterday, Palat would be one of the candidates. He is an incredibly good all-around player who is better defensively than some other options but still brings proven scoring to the tune of four consecutive seasons at a 50+ point pace if prorated to 82 games. My slight hang ups with him are his left wing position, his potential salary and also possible trade cost. At least for 2017-18, Jeff Skinner and Sebastian Aho fill two left wing slots with that also being a potential destination for Teravainen. So fitting Palat into the lineup requires some maneuvering. Could Aho play right wing or move to center ahead of schedule? In addition, Palat's potential price scares me. He is a restricted free agent with arbitration rights who has scored at a 55-60-point pace. Might a positive-leaning arbitrator award him $7 million annually? It is not impossible. But in a string of 'ifs' that include his salary being locked in reasonably, Tampa Bay not demanding a trade ransom and no other center options working out, Palat is a great player who I would be happy to see in a Hurricanes uniform and adjust based on it. The Hurricanes do have a decent number of players with position flexibility that it is not unworkable.
Gustav Nyquist (Detroit): He fits the bill as a skilled playmaker. Though he has mostly played wing, he is a natural center. He is a bit older at 27 years old and therefore maybe with less possible ceiling, but I put him sort of in the same category as Galchenyuk who I could see being very good if he finds chemistry with a couple line mates. It is unclear what direction Detroit will go after their 2016-17 playoff miss, but if he becomes available, he would be a riskier play with pretty good upside and likely a lower trade cost than the premium alternatives.
Great players who are not great fits
There are obviously many more players who are good and could improve the Carolina Hurricanes or any other team, but living in a reality with a budget, many just are what I termed 'shiny things' that distract from what is really needed to improve the lineup. Below is my assessment of a number of very good players who just do not fit my requirements.
Elite or near-elite finishers who I think need a playmaker to be effective
Avoiding Devin Setoguchi and the Joe Thornton effect…
There is a decent collection of pretty good NHL finishers available. With the Hurricanes needing more goals, adding a player focused on goal scoring makes a ton of sense then. Right? On the surface that seems logical, but I am not so sure it is true.
T.J. Oshie (Unrestricted free agent): Oshie is one of the best pure finishers available this summer. He is coming off a strong season in Washington with a career high 33 goals and 56 points. He also played with the likes of Nicklas Backstrom, Alexander Ovechkin and Evgeny Kuznetsov on a juggernaut of an offense and power play. Based on that season he could command in the neighborhood of $7 million per season. But if you take him away from arguably the best offensive situation in the league for a sniper and instead put him next to Jordan Staal or Victor Rask, is it fair to downgrade his offense by 10-12 points? If so, he looks REALLY expensive for another mid-40s scorer. No thanks.
James Neal (Nashville): See Oshie, T.J. Neal is another great finisher who has logged some great goal-scoring totals first next to Sidney Crosby and Evgeni Malkin and more recently next to Ryan Johansen. He is a consistent 20-goal scorer who has bounced between 20 and 30 in recent years. But without much for a playmaking center to make sure he sees decent scoring chances on a nightly basis, is he just a 18-19 goal scorer and another 40-ish-point scorer for a $5 million salary?
Patrick Sharp (Unrestricted free agent): Patrick Sharp is another good hockey player who also has a ton of big game experience, but he is also another that I view as more of a complementary player who can play on a top scoring line but is really more of a complementary player in that kind of role at this point in his career. I love Sharp if he loses the game of free agent musical chairs and becomes available for a significant discount, but he does not interest me at anything close to the premium that solid veterans like him usually receive.
Gabriel Landeskog (Colorado): He is not really a pure form of a finisher, but I am not sure he quite fits in the other categories either. I put Landeskog here because I see him as similar to the snipers in the sense that he is a great player who is capable of playing on a scoring line, but he is more of a great complementary player than a true catalyst. My viewpoint on his is that his impressive 65, 59 and 53-point seasons require a playmaker on his line (i.e. MacKinnon and/or Duchene) and that he could suddenly be another good depth scorer alongside Staal or Rask. There is nothing wrong with that, but it does not provide the bigger offensive booth that I am targeting with one big addition.
Nino Niederreiter (Minnesota): Like Landeskog, Niederreiter is not so much a sniper but rather a great complementary power forward who finishes well around the net. His 25 goals and 57 points in 2016-17 is impressive and exactly what the Hurricanes hope Julien Gauthier develops into. The Hurricanes could use more of this element especially on the power play, but as with the other players who lean finishing over creating, my concern is that if you can only add one top-end player, a playmaker and catalyst is the priority.
Just not proven enough yet
There are a handful of promising young forwards who project to be exactly the kind of offensive C1 or C2 that the Hurricanes need but are not there yet. If the Hurricanes were another one or two years away from being competitive and in more of a rebuilding mode, these players would be interesting. And for the right price, they still are. But in terms of spending a large chunk of the assets Francis has to spend to make one big addition, in my opinion these players are too early in their development to be counted on. In addition, the asking price would likely be sideways F for D swap for Noah Hanifin which I am not willing to do.
Sam Bennett (Calgary): He seemed to be on the outs in Calgary at times during the season even being healthy scratched, but perhaps a better finish and strong playoffs bought him time. He still projects to be a good top 6 forward, but I would not pay a bunch in trade assets to ride out that bet.
Sam Reinhart (Buffalo): He too projects to be a solid C1 or C2, but at 21 years old, I am not sure he is there yet. He has logged two seasons at the NHL level and put up 42 and 47 points, but by no means is he a legitimate C1 or C2 yet. I actually think he is the forward equivalent of Noah Hanifin. Both players have a high draft pedigree and potential ceiling and have logged significant time at the NHL level with some progress, but neither has arrived yet. Trading for Reinhart would be betting on his development and his ceiling which is not a horrible move, but it is not the move I would make especially if the trade return is a young top 4 defenseman which it surely would be to acquire Reinhart.
Great players but not enough pure offense and/or too expensive for production level
The team does not need to add a Jordan Staal lite.
The Hurricanes have a decent starting point down the middle with Jordan Staal and Victor Rask, but both players lean two-way, defense first, shutdown or whatever other adjective you want to use for "does not generate a massive volume of goals"; hence my call for an offensive-leaning difference-maker. There is nothing wrong with Jordan Staal and Victor Rask, but with the goal of boosting the offense from 20th overall in 2016-17, the Hurricanes do not need a third center from this mold. That pretty quickly screens out some pretty good players who will earn premium contracts but just are not a fit for the Hurricanes.
Martin Hanzal (Unrestricted free agent): Hanzal is a good player. He is a prototypical big, two-way center who is difficult to play against. But as a player whose scoring ceiling is probably 40-45 points and could cost $3-4 million on his next contract, he is a perfect example of a good hockey player who too much duplicates what the Canes already have and for too high of a price to be a depth addition.
Nick Bonino (Unrestricted free agent): See Hanzal, Martin. Bonino is another good two-way center whose scoring ceiling is probably 45-50 points at best. Coming off of a strong season in Pittsburgh and 29 years old, he is probably set to receive a big payday on a 3-5-year deal from someone. As he is another good player who looks too much like Staal or Rask, the Canes should pass.
Derek Stepan (New York Rangers): Great hockey player. Legitimate top 6 center. Great two-way player. Stepan is admittedly the premium player in this category with a higher scoring ceiling. He has reached mid-50s for points multiple times, so that is a reasonable target again. But he also costs more at $6.5 million. Though the scoring upside is a bit higher which is important, I still think he looks more like Jordan Staal than the pure playmaking offensive catalyst that I want for this slot, especially if the player costs north of $6 million annually.
Calle Jarnkrok (Nashville): He is the inexpensive, young, lite version of the category of players listed above. In three consecutive seasons, Jarnkrok has peaked at low 30s for points. That makes for a great fourth line center or maybe a decent third line center. Just because he looked pretty good in the playoff run does not boost him from that level which is not the one the Hurricanes are looking to add from. He maybe fits as a good depth addition for the fourth line, but that is not the top priority, nor is it something that I would offer a bunch of trade assets for.
Jakob Silfverberg (Anaheim): Anaheim has allegedly brokered a deal with Las Vegas, so all bets are off in terms of what pre-expansion dealing Anaheim might do. But at one point Silfverberg was vulnerable to being exposed and therefore potentially available via trade. He is yet another good hockey player who would be an upgrade for the Hurricanes' top 9 but just is not quite what I am seeking if I can only have one big upgrade. He put of a career best 49 points in a really good offensive situation in 2016-17 after two previous seasons at 39 points. At 26 years old, is it possible that his ceiling is higher? Sure. But if I only get one big addition to boost the offense, I would prefer more pure offense.
Boone Jenner (Columbus): The Blue Jackets are another team who might have one or two more decent top 9 forwards than they can protect. I like Jenner as a player, and his $2.9 million salary is not outlandish, but I peg his scoring ceiling at about 50 points with a reasonable 2017-18 target of 45 points. Based on that, I would rather keep the $2.9 million and shop in a higher scoring tier.
Alex Killorn (Tampa Bay): He is another good top 9 forward who is certainly available as Tampa Bay works through its annual summer exercise to make the salary cap math work. But pegged at almost exactly 40 points for a few years now and scheduled to make $4.45 million annually for six more years, he is too expensive for what he brings which is a pretty good #7-#9 forward.
Justin Williams (Unrestricted free agent): I love Justin Williams as much as the next person and very much believe that he can be a valuable player for the 2017-18 season. And if he and his family want to return to Raleigh on a generous discounted contract, I would be happy to add him by paying a depth forward price for more player. But at fair market value (and he still has a pretty high one with his leadership, reputation for clutch play, etc.), I see his ceiling as 50 points in Washington but maybe more like 42-46 with the Hurricanes. If he prices out at $3-4 million as I expect, I would rather pool that money with whatever else Francis can get to add more pure offense.
Players whose time has passed but whose contract does not reflect it
Rick Nash (New York Rangers): No thanks. He built a reputation as an elite scorer years ago, but is he really that much better than depth scoring at this stage of his career? He is 32 years old, scheduled to make $8.2 million in the last year of his contract in 2017-18 and coming off a season with 38 points in 67 games. That just is not enough bang for the buck for a short-term solution. Nash is also a left wing which is not ideal.
Scott Hartnell (Columbus): Another, no thanks. At 35 years old, his best days are behind him. He was a fourth-liner in 2016-17 (admittedly on arguably the best fourth line in the NHL) for much of the season. His 37 points in 78 games were actually impressive for his role, but not something I would be happy to add for a cost of an average salary of $3.75 million for two years. He is an extreme example of finding the positives in a veteran player who is a known quantity and saying 'he could be good' without thinking through reasonable expectations relative to salary and other (better) options.
Skipped mostly just because of unlikelihood
Joe Thornton (Unrestricted free agent): I figure he either returns to San Jose or signs one of those super discount deals that makes me angry with a high-end Cup contender like Pittsburgh. If for some strange reason he likes Raleigh, he does fit as a short-term scoring C1 while the prospects develop.
Patrick Marleau (Unrestricted free agent): He is similar to Thornton though maybe less of a fit in terms of providing the pure offense desired.
Ilya Kovalchuk (Rights owned by New Jersey but likely to be traded): Mostly no thanks if his salary comes anywhere close to where I think it will. He is a long way removed from being a great NHL scorer and is now 34 years old. For me that makes him very much a wild card whom I would consider only for a short-term deal or an inexpensive deal. I do not anticipate him signing either one of those, so I would pass.
Radim Vrbata (Unrestricted free agent): He seems to like the desert, and as long as he is taking annual discount deals, I see no reason why Arizona would not take him back.
Jaromir Jagr (Unrestricted free agent): I figure he either re-signs with Florida or otherwise hand picks his next destination at a discount if he chooses. Carolina is one of the jerseys he has yet to collect, but it still seems really unlikely.
Alexander Radulov (Unrestricted free agent): Best bet is that he is just waiting for the expansion draft to pass before re-signing with Montreal. If that does not happen, I guess I can take another look, but I am not counting on that.
But the market does matter
Yesterday, I made a defined priority list and ranked those players 1 to 10. Today I detailed a bunch of players who did not make the cut. Were this a simple draft that analysis would be good enough to set Francis' priorities and actions. But it is not a draft situation. Rather, the NHL off-season is a market with all kinds of complexities and different situations.  In that environment Francis will need to have both a list of priorities like mine, but he will also need to put some kind of trade value on each player. It might be that Francis settles for his #8 priority partly because of what that player costs relative to his higher rated options.
The big decision in this regard for Ron Francis will be deciding IF he is willing to part with a young defenseman to upgrade at forward and if so which forwards are good enough to make that trade.
I will save details for another day, but my hunch is that Francis will shop from the bottom of my top 10 list or possibly from the next few players below that where he can add a player pretty close to the forward he wants but pay only in prospects, futures and depth roster players to do so.
What say you Canes fans?
Which 1-3 players do you REALLY like from this list?
Do you disagree with having a bias against goal-scoring snipers who might/might not need a playmaker to be effective?
Do you think the cost of one or more of these players will be enough less that they are better options than the premium players?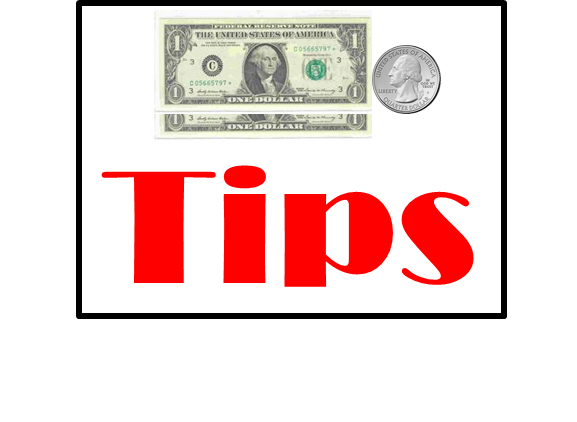 Go Canes!