If you missed them, a good starting point for my thoughts on prospect camp can be found in my two-part 'what I'm watching with part 1 for the 2017 draftees and part 2 for the 2016 and prior draftees.
---
Wednesday night the Carolina Hurricanes prospect camp kicked off in earnest with the first on-ice session at 5:30pm. As I said on Twitter, there is almost nothing better than being chilly inside PNC Arena watching Canes (prospect) hockey.
A few important disclaimers before I offer my candid feedback on the first practice session:
–While I do think there is value in assessing players based on what they do on the ice and gradually moving forward from pre-draft scout assessments, it is important to note that it does not make sense to drastically shift player rankings or evaluations from full seasons of work based on one hour of practice.
–With about 30 players on the ice, it just is not possible (for me anyway) watch every one of the in-depth. So if I do not mention a player, that should not be interpreted as a negative.
–I find it nearly impossible to do more than get general impressions on goalies from practice sessions like Wednesday's. When players fly in one after another and take shots, goals happen regularly, so trying to assess if a goalie played well seems impossible. I feel like the somewhat game-like scrimmage sessions and the scrimmage finale offer a little bit better chance to assess the goalies. In addition, I sat on the end with Jack LaFontaine and Jeremy Helvig, so I saw very little of newcomer Eetu Makiniemi or returnee Callum Booth.
---
Disclaimers aside, here is my assessment from Wednesday's practice session that lasted just over an hour:
Best in show – Janne Kuokkanen
If pressed to pick a first star for Wednesday's practice, it would be Janne Kuokkanen. He looked better physically in terms of speed and acceleration, as one would hope for young players who should still be gaining physically. Past that, Kuokkanen just looked crisp and assertive on most everything he did whether it was carrying the puck, making a pass or taking a shot. As much as any other player, he looked to be at the top of this young group. He also spent a good amount of time talking to newcomer Europeans Eetu Luostarinen and Martin Necas, a couple times between drills and then for an extended period of time during informal time at the end of practice, so he gets leadership points to boot. He finished practice with a magnificent scoring run in a little round robin game around the net after practice twice beating LaFontaine and also netting a couple other goals for the shooters. Maybe fittingly, the informal session and practice in total wrapped up with Kuokkanen on a scoring run.
If my initial read on Kuokkanen's level of play proves to be correct for the rest of prospect camp and carries forward into the summer, he could be an interesting case. The Hurricanes have a storied history of centers rising up from out of nowhere on the depth chart and seizing NHL jobs. Way back when Josef Vasicek entered prospect camp not even on the radar and ready to make the jump from juniors to the AHL. He had a strong summer including the end of summer rookie tourney. He then rode that momentum into the NHL training camp where he proved defensively capable which was enough to win a roster spot. Eric Staal was probably a 50/50 shot or less to make the NHL squad in his draft season (he was thought to need time to add weight) but led the NHL in scoring for the preseason and made the NHL team because of it. Most recently, Victor Rask was slated to go from juniors to the AHL when a strong summer and a Jordan Staal injury opened the door for him to seize an NHL roster slot. If the Hurricanes are unable to land a top 6 center and instead add a wing, there will suddenly be not one (originally the fourth line slot) but instead possibly two center slots open. Could Kuokkanen be the next young center to rise up from off the depth chart to seize an NHL roster slot?
Most puzzling – Noah Carroll
Carroll was thought to be a mid-round draft prospect heading into the 2015-16 before his draft year. My queries suggest that he had a tough year being forced into a top pairing role on a young team that was not very good. Francis and his scouting team took a flyer on Carroll in the sixth round of the 2016 draft. He impressed me during last year's prospect camp and also in the Traverse City tourney. From my viewpoint, he looked skilled and capable. He skates pretty well and is smooth transitioning from skate to skate, backward to forward, etc. And he looked better than the pool in terms of assessing the situation in front of him with the puck on his stick and making good decisions. In rough terms, I would have graded him as more like a second or third round pick and as a player who looked capable of proving to be a draft day steal during the 2016-17 season. Instead, the 2016-17 season was more of the same. My check ins suggest that Carroll was 'meh' again, and he was traded during the season. So at that point, I figure I either judged him wrong last summer or just leaned too optimistic. But again today, I just thought he looked to be one of the better defensemen on the ice in terms of skating ability, ability to move the puck and ability to defend skating backwards defending the rush. That is a pretty darn good starting point for building an NHL defenseman. So I just continue to try to reconcile what I see from Carroll on the ice with his lackluster full-season development/level of play.
Most interesting (1 of 2) – Morgan Geekie
He is arguably the most intriguing 2017 Hurricanes draft pick. Geekie was draft-eligible in 2016 but was not selected after a meager 25 points in 66 games in his draft year. Then for the 2016-17 season, Geekie burst out with a big 90 points and when from not being drafted to being a mid-round pick. But maybe because of being undrafted, most of what I read about Geekie has him pegged as a checking line type player.
Granted it is only an hour of ice time, but that is not my assessment from Wednesday. He looked every bit the skilled scorer. He had one of the two biggest highlights on the day in my opinion when he made a nifty and shifty forehand to backhand move and finished. He also showed good hands on other occasions both receiving and passing the puck. I will be watching Geekie the rest of the week to see if my initial read on him maybe being an offensive steal continues to look accurate.
Most interesting (2 of 2) – Brendan De Jong
De Jong was a mixed bag in a good way. Listed at 6-5, De Jong seemed to have a few inches over Luke Martin who is listed at 6-4. De Jong was maybe not as elite but still showed a good skating stride for a big guy like Fleury and Hanifin. He was not as smooth skating backwards and seemed to be hit or miss trying defend against speed. He looked comfortable with the puck on his stick carrying it, but less impressive trying to receive or move the puck. When I net it out, De Jong has some gaps in his game but also a fair share of positives. Especially for a sixth-round pick, I like the upside and potential if he can put it all together.
Most technically impressive – Jake Bean
Bean had trouble defending off the rush on a couple of the drills, but where he stood out in a positive way was handling the puck in a few of the drills that saw the defensemen have to receive the puck, adjust skating-wise and then move the puck. Bean's ability in this regard stood out by a wide margin in an early drill that saw a pair of defensemen receive a puck, move it across and then move it forward to a transitioning forward. Whereas the act of receiving the puck, adjusting footwork, assessing the situation and passing the puck across and/or forward seemed to be a chain of separate events with gaps in between for the majority of the young defensemen, Bean made this look like a seamless series that happened quickly with the puck being on his stick and then quickly and effortlessly off it. As an aside, Bean had a long one-on-one conversation with Glen Wesley while practice was wrapping up.
Greenest – Eetu Luostarinen and Luke Martin
Here I use 'green' to mean with the most room to grow. The pair of 2017 second-rounders maybe most looked like they had a ways to go yet to reach the NHL level. That is not a red flag but rather just a quick assessment after their first hour on PNC Arena ice. As a big, physical defenseman, Martin, not surprisingly, has a ways to go in terms of mobility. He struggled at time defending the speedier players off the rush, too often turning too late and getting beaten wide, and the game just looked fast for him in a few regards. Luostarinen did not look bad so much as he did not stand out positively to me. I will be watching both closely especially in game-like action to see how they look in something closer to real hockey.
(Potentially) Highest-end offense – Martin Necas
What impressed me most about 2017 first-round draftee Martin Necas was a couple times that he demonstrated an ability to play offense at high speed. It is one thing to have good speed (which Necas does), but it is an entirely different thing to be able to handle the puck, shoot for corners and make plays on the puck at top end speed. Many players can use speed to gain advantages but then need to slow things down to make plays. The ability to attack and make puck plays at something very close to top-end speed is the stuff of Patrick Kane and Connor McDavid. To be clear, I am NOT putting Necas in that category, but he did show an ability to play offense at his speed. One of my two top highlights featured Necas and Kuokkanen crossing the offensive blue line with speed, going incredibly quickly from Necas to Kuokkanen and then back to Necas for a lightning quick finish where the goalie had absolutely no chance. Also noteworthy about Necas is that though he is only 6-1 and 178 pounds, I think he plays/projects a bit bigger than that already.
Biggest of the bigs – Steven Lorentz
I put Julien Gauthier in a different category because of his natural ability and goal-scoring potential, but of the other power forwards, I think Steven Lorentz most gets the power forward game. He showed a good knack for using some combination of his butt, body and reach to protect the puck in close quarters. He also showed consistency and a good knack for using his size and stick to park near the net and seize a sizable chunk of space. Lorentz reminds me a bit of Brendan Woods. He projects to be a decent AHL power forward, and would have had a decent path to the NHL in that role about 12 years ago. But in today's NHL, Lorentz will need to add some polish and maybe more significantly will need to improve his acceleration and speed such that he can play the game at NHL speed between the offensive zone face-off circles.
A few other Carolina Hurricanes prospect camp notes
–Matt Filipe and Max Zimmer both have the straight line speed ideal for wings in today's NHL. Exceptions can be made for higher-end scorers, playmakers, etc., but in an ideal world, wings need to have above average straight line speed to be effective in a forechecking system and also to back check effectively especially in situations when they get caught deep in the offensive zone.
–Warren Foegele did not stand out as much as I would have expected. I am not reading too much into this. I think he is at his best in real hockey games where he can use his speed and aggressiveness to take things away in the middle of the rink.
–A quick assessment for 2017 seventh-rounder Ville Rasinen matches the book which says he is a smooth skater.
I am going to dedicate at least a portion of the Thursday Coffee Shop to the prospect camp, but feel free to also comment here if you have thoughts on the first practice for the prospect camp and/or just the prospect pool in general.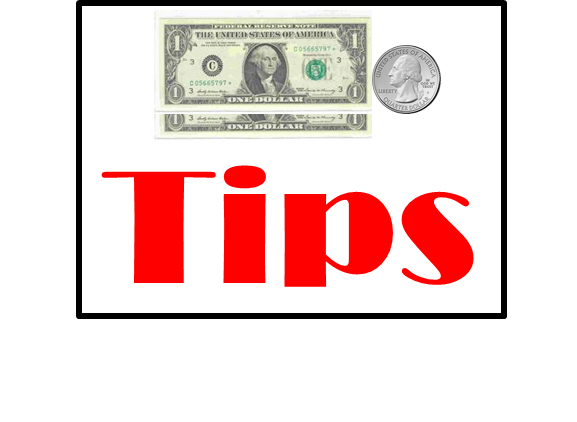 Go Canes!