After a massive an much-needed nap after the prospect camp scrimmage, I am catching up on a busy Canes hockey day.
For those looking for a recap and notes from the prospect scrimmage, that is in process too and will be up either later tonight or early on Sunday.
---
After mostly quiet July 1 openings of free agency that often saw the salary cap ceiling Metropolitan Division teams get better and the Hurricanes either stand pat or make minor deals, Ron Francis made a bigger splash today.
Timed perfectly to be announced during the intermission of the prospects game at PNC Arena with the Hurricanes faithful on hand, it was announced that the Hurricanes had signed former Hurricane and three-time (once with the Hurricanes obviously) Stanley Cup Champion Justin Williams to a two-year contract.
The crowd roared and a feeling of Hurricanes hockey goodness immediately filled the building.
The signing was a huge marketing win for a team that has a few times seemed out of touch with its fan base this time of year.
The bullet point assessment of Justin Williams' signing
For those who do not care to dig into all of the details and minutiae that follow…
Pros: Leadership, a potential jolt forward in terms of mindset, an 'any line' right wing and depth scoring.
Cons: Not the pure offensive catalyst desired, paid a premium and spent big chunk of budget on player whose scoring projects similarly to Lee Stempniak's.
At a basic level, I like the deal, but that is partially a function of believing that the better options were just too pricey trade-wise.
The path that pushed Justin Williams up the target list over the past month
From the very beginning of my coverage of the Hurricanes' efforts to build a winner for 2017-18, I have been steadfast in my assessment of what the Hurricanes need to add. On May 31, I declared that the second priority behind only a goalie was adding a difference-making top 6 forward who could be a catalyst not just a complementary player and depth scorer. I followed that up by issuing a warning to avoid the 'shiny things' and even went a step further on June 14 including Justin Williams in large list of 'cuts' many of whom were good players but did not address the need and therefore were screened out of a top 10 list that I built.
But as the rumors and rumblings of sky-high prices for possible trade targets persisted, I entered July 1 with a more open mind for players who could improve the Hurricanes even if not meeting the high-end requirements laid out a month earlier. In my final 'free agent frenzy' lead up on Friday, June 30, I included Justin Williams in a tiny two-player second tier of options for whom I would pay a premium.
The message and the path forward
I will undoubtedly go on to discuss Justin Williams' signing on multiple levels, but I think a critical starting point is a couple Tweest from Friday.
Might sound strange, but biggest thing Justin Williams brings for non-playoff team is mindset of playing for 2017-18 playoffs from day 1.

— Canes and Coffee (@CanesandCoffee) June 30, 2017
Justin Williams is not going somewhere to optimistically see how it goes in 2017-18. That mentality is powerful transition for some teams.

— Canes and Coffee (@CanesandCoffee) June 30, 2017
With the addition, the Hurricanes are not rebuilding with the hopes of making they playoffs soon. They are not optimistic about the 2017-18. They are not confident that they could be in the mix in March.
The Carolina Hurricanes, very directly, are playing to make the 2017-18 playoffs.
And if the signing did not make that clear, Justin Williams' comments a couple hours after the deal was announced re-emphasized that fact.
Williams said, "Carolina…They haven't made the playoffs since 2009. That's a long time. We're done losing. It's time to climb the ladder and get relevant."
In 20 minutes only two hours after joining the team and before even returning to Raleigh, Justin Williams has already pushed the team forward in terms of setting a different mentality and mindset for the upcoming season.
Justin Williams' contract
Williams was signed for two years for a $4.5 million annual average – $5 million in 2017-18 and $4 million in 2018-19.
By no means did he take a homecoming discount. Put simply, Williams is pricey for what he brings in terms of raw statistics. Francis paid a significant premium for leadership and maybe the jolt that the team needed.
Williams played for four years in Los Angeles for $3.83 million per year and then followed that up with two years in Washington for $3.25 million annually. For some combination of leadership and possibly needing to overbid to beat out higher-end teams, my rough math says that Francis paid a premium to fair market value of about $1 – 1.5 million.
But the contract is a very good fit in terms of term and direction. If Williams jolts the mindset forward how much is that worth? And the two years lines up well with the second wave of young players needing raises for their second contracts.
And though ultimately the move will be judged later based on results, it is hard to fault Hurricanes general manager Ron Francis for leaning forward a bit and making an aggressive move after 9 consecutive playoff misses.
Justin Williams on the ice and his match for the Hurricanes' needs
At a high level, Justin Williams at 35 years old is not a try to add locker room leadership in the form of a player who is washed up. Williams is still a good top 9 forward who is capable of playing in that role even on good playoff teams like the 2016-17 Capitals.
Williams is not as flexible as others' positionally. He really is just a right wing. But he is incredibly flexible in the sense that he can play on any kind of line and has shown a propensity to complement his line mates and make his line better in a variety of roles. He has lined up on the right side of some scoring juggernaut lines in Los Angeles and Washington and held his own. He has also capable of being a key part of a shutdown line like he was with Rod Brind'Amour during the Hurricanes' finest hours during the 2005-06 season. I literally could see him slotting with any group in the top 9 and being a positive part of his line.
So Justin Williams is a good player and improves the Hurricanes roster.
But he is not the high-end offensive catalyst/playmaker that I identified as the team's targeted need. On a Washington Capitals team that finished third in the entire NHL in total goals scored and tied for fourth for power play goals, Williams finished with a good but not eye-popping 24 goals and 48 points in a full season of work (80 games). He had 52 points in the previous season with the Capitals, but a better comparable for what he might do with the Hurricanes might be his previous two seasons in Los Angeles with 41 and 43 points respectively in 2014-15 and 2013-14.
When viewed in that light, Justin Williams looks a lot like Lee Stempniak scoring-wise. He could have a ceiling in the 50s if he found chemistry that jolted him upward, but reasonable expectations are probably in the 40-50-point range. And though I think he will make anyone he plays with better, I do not see Williams as a pure playmaking catalyst who will instantly vault line mates to a much higher level by dishing bunches of scoring chances to them.
But not to be missed on legitimate emphasis on increasing scoring is the fact that Williams is a good 200-foot player. When looking for a favorable comparison as a great forechecker and neutral zone defender in Hurricanes' history for prospect Warren Foegele, Williams is the player who jumped out in my mind. Even when he was younger, he was not the fastest guy on the rink, but he was fast enough and always had the right combination of skating incredibly hard for his 40 seconds, reading plays and getting quick starts and understanding angles and assignments.
More succinctly, Williams is a very good two-way forward who is capable of lining up against some of the NHL's best and holding his own.
Leadership
Any discussion of Justin Williams' signing today would be remiss if it did not address the leadership addition. I touched on the signing significantly and abruptly forcing or at least accelerating a shift in mindset in the locker room. But the transition at hand takes more than stirring up a ruckus and some adrenaline.
With the shift comes some pressure and the need for players to grow. Williams is perfect in that regard too. He is a veteran who has been successful multiple times over and significantly done so in multiple different organizations. He brings wisdom and I think an ability to help the young roster with the transition from 'we will do and hope for the best every game' to 'we will find a way to push into the playoffs.' The two are more completely different than I think some realize and especially when a team hits a bump in the road during a long NHL season (which will inevitably happen), there needs to be a guide to help a young team right the ship, stay on course and emerge.
The past couple Hurricanes' seasons have been sunk by the team's inability to right the ship soon enough early in the season. Sure, the team responded well once the game changed to digging out of a hole, but in my estimation that is actually part of the problem. For the past couple years, the Hurricanes have only been able to muster 'desperate' in terms of effort when things truly were desperate and perhaps when pressure was actually relieved a little bit because the game shifted to facing an impossible challenge which in some ways is easier.
But Hurricanes' mindset and philosophy aside, the team very clearly added another great locker room leader to its roster with the addition of Justin Williams whether he rises up to formally wear the 'C' for two years or leads with an 'A' or even nothing.
What say you Canes fans?
When I needed a big nap after a whirlwind week after the prospect camp scrimmage today, I opened the Coffee Shop which has a couple polls on the Justin Williams' signing and also the usual great reader comments.
Feel free to share your thoughts on today's signing either here or there.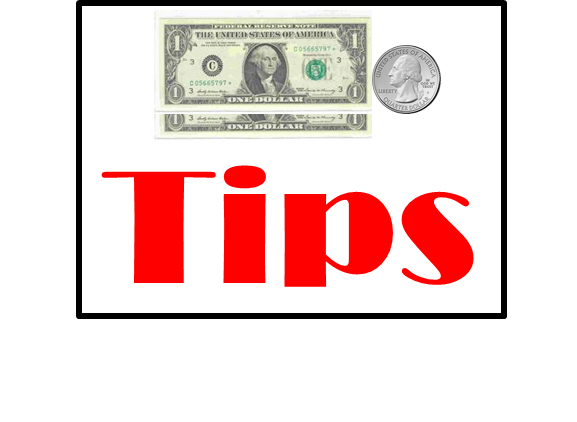 Go Canes!