On Saturday, I posted my initial thoughts on the Hurricanes signing free agent Justin Williams.  I recommend reading that article first if you have not already done so, as it has the most important points that I will not reiterate in this part 2.
---
This deeper dive will start to consider a lineup that includes Justin Williams.
Justin Williams' skill set
In simple terms, Williams is a good all-around forward who can play on any kind of line. He slots at right wing and has spent so little time elsewhere, that I consider this fixed. But he is flexible in that he can be a good complementary player on a high-end scoring line, and at the same time he can be a fixture on a top-end checking line. He drives possession, plays well offensively and defensively in all three zones and just generally makes his line better.
That said, he is not the pure version of high-end offense that offers a maximum scoring boost. If you adjust his 48-point scoring total from 2016-17 on a scoring juggernaut for a Hurricanes lineup, I figure a fair estimate is something like 40-44 points. Looking only at offensive production, that is the equivalent of adding another Lee Stempniak to the lineup.
The broader roster and the right side
With the addition of Williams, the Hurricanes are now set in the top 9 with Williams, Elias Lindholm and Lee Stempniak. The only wild card is if the Hurricanes do not add another center, Lindholm is one of the candidates to move to the middle.
All three right wings are also pretty good all-around players. I would not say that they are all equal or exactly the same, but I do think it is fair to say that they are fairly interchangeable. As such, I think where each of Williams, Lindholm and Stempniak slots is more a matter of chemistry and what is working than any kind of pecking order or ranking.
What Justin Williams brings to different combinations
My starting point for building a 2017-18 opening day lineup that is fairly balanced and with the potential to score more has from the beginning started with three pairs: Aho/new playmaking center (scoring line), Staal/Lindholm (top shutdown line), Skinner/Rask (another scoring line).
If Francis is unable to add another center, there is a chance that Peters goes more top heavy building two top lines and filling the third line with whoever is left.
But in my balanced approach, especially if Teravainen steps into the open C1 slot, I like Williams as a veteran stabilizing and defensive presence on a young scoring line that would be challenged by opposing coaches especially on the road.
Especially at home, if Peters wanted to play a match up game and play best on best against other team's top scoring lines, Williams could slot next to Jordan Staal on a shutdown line. This is actually the exact role that Williams played way back when next to Brind'Amour on an elite checking line that sat behind the Stillman/Staal/Cole scoring juggernaut.
Unless Peters goes top-heavy without another center added to the mix, I am not a huge fan of playing Williams on the right of Skinner/Rask. My general opinion is that Skinner is going to get his no matter what, and more than anything what he needs is a decent amount of favorable match ups to prey on. Rask has become a good read/react complement to Skinner's one man whirling dervish style of scoring, and especially if Peters can pick spots for that line, I think Stempniak is fine on the right side.
Especially with the interchangeability of the right wings, I think the combinations will change throughout the season, so it is not worth to get too bogged down trying to find a permanent answer.
That said, my starting point given the current roster would be:
Aho/Teravainen/Williams
____/Staal/Lindholm
Skinner/Rask/Stempniak
with ____ filled either by a rookie rising up (if defensively capable), otherwise McGinn or Di Giuseppe or otherwise Nordstrom as a fallback if Peters just needs sound and stable in that slot. If the Hurricanes add a center, then Teravainen becomes the front-runner to win the left wing slot next to Staal.
Combinations I do/don't like that help me settle on this starting point
Don't like: Aho with Staal and to some degree Lindholm. The Hurricanes need more scoring, and I think Aho has the most upside relative to this 2016-17 numbers. I want Aho away from Staal's best-on-best checking line duties on home ice. I would rather see Aho's offensive opportunities maximized. In addition, I think Staal and Aho both left goals on the table with Aho's playmaking last year. I want more finish next to Aho if possible.
Don't like: Using Williams' goal scoring upside on the right wing on Skinner's line. Skinner's game is to play with the puck on his stick a ton. Rask has adapted and plays a pretty steady game even when he hits the odd stretch where he does not actually get to play the puck for stretches. Though Williams would improve that line (or any other), I think his goal scoring potential is reduced on that line.
Like: Williams on the right side of Teravainen if Teravainen centers a top 9 line. Williams provides some two-way stability and maybe even a bit of coaching as Teravainen works to become more situationally aware in the center position.
Like: Rask with Skinner. It is not elite scoring line material, but it just works. To me, I am not sure Skinner's style of play really benefits much from playmaking help. He creates and finishes his own chances. As such, I think Rask is a fine complement especially at this stage where the Hurricanes are light on playmaking from the center position.
What say you Canes fans?
Where do you see Justin Williams fitting in the lineup?
Which combinations do you like/not like?
If Francis does not add another center, who do you see as the Canes third top 9 center in addition to Jordan Staal and Victor Rask?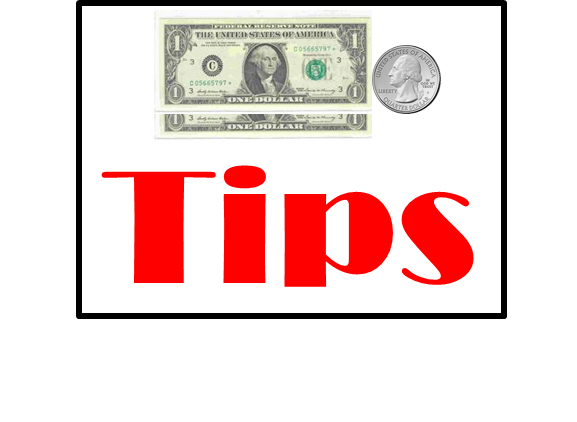 Go Canes!