If you are checking in to read about today's trade after time away from Canes and Coffee, please also check out our "Carolina Hurricanes 2017-18 Roster Building Central" for a clickable menu of all articles building team and also "Carolina Hurricanes 2017 NHL Draft Central" for our series on the NHL draft which starts Friday.
---
When Bob McKenzie talks, I listen. And also write into the wee hours of the night trusting that what he says has meaning. So when he mentioned Trevor van Riemsdyk to Carolina on Wednesday night, I scribbled away late into the night and then went to bed ready to post this on cue on Thursday. And sure enough…
In my article after the expansion draft, I had Trevor van Riemsdyk in a set of four possible defenseman targets from Las Vegas after last night's announcements. That is a good starting point for understanding where he could fit and why I think he could make sense.
Not long after the trade wires reopened, Hurricanes general manager Ron Francis was quickly back to work building his 2017-18 roster.
At lunchtime, it was announced that the Hurricanes had acquired defenseman Trevor van Riemsdyk from the Las Vegas Golden Knights for the Penguins second round pick. (The Hurricanes also received a sixth-rounder back.)
Addressing the second biggest priority remaining
The move does not address the biggest need remaining which is to add a top 6 difference-maker at forward, but it addresses the need right below that on my priority list from my first roster building article way back on May 31. In that article I wrote:
While it is definitely possible that Hanifin and Faulk pick up where they left off at the end of the 2016-17 season and grow from there, betting the 2017-18 season on going two for two on those bets with no other option is much more risky than most think.

There is a pretty decent list of serviceable #5-#7 type defenseman available this summer which should keep the price reasonable and the trade cost probably at nothing (can just shop free agent market) for that category of defenseman. That would probably be enough to provide depth and build out the bottom pairing with some veteran help fairly likely to play alongside rookie Haydn Fleury. But I am of the mind to spend more, even trade futures if necessary to add short-term help more in the form of a player capable of stepping into the top 4 if needed. I am all for Hanifin getting first try at the #4 slot next to Faulk and remaining there if he proves capable like he did for the tail end of the 2016-17 season. But I am not a fan of inking Hanifin into that slot with not other options and without consideration for whether it is working. The last time the Hurricanes bet a top 4 slot on a young player coming off a short end of year run looking capable was Jamie McBain heading into the 2010-11. After looking absolutely phenomenal for 14 games at the end of the 2009-10 season (no really, go look at his numbers and check some game recaps), he crashed hard in the same role to start the next season.

So personally, my ideal blue line addition has a ton of parameters. I want a proven veteran capable of stepping into the top 4 if necessary or otherwise being injury depth for that slot while providing stability, possibly with a rookie partner, for the third pairing. Ideally, this player is a left shot but is the chameleon-type who can play on his off side without a major fall off. (Note this would be necessary to slot next to Fleury on the third pairing.) Finally, with youth rising up, such a player ideally has a one-year term on his contract or two at the most.
The shorter version is that I think the Hurricanes need to add one more defenseman who is a #4/#5 and capable of providing both injury depth and a reasonably promising plan B option for the second defense pairing.
Oh but there is more in terms of requirements…
Unfortunately, it is not as simple as adding a top 4 defenseman – not even close. Once one digs into the details of the situation, the search becomes much more complex.
Trade price: With Francis still needing to pull off a minor miracle to add a difference-maker at forward, he cannot afford to spend a bunch of trade assets on something that is prioritized lower.
Salary: Salary is critical too. If the Hurricanes were a salary cap team and staring at the massive amount of cap space that they have available right now, the team would probably just go get the best that money can buy. And pre-expansion draft roster freeze, the team might have been able to nab a medium to higher-end top 4 defenseman with a $4 million plus contract. But the Hurricanes are not a cap team. Francis is most certainly working with an internal budget or at least a fairly narrow range. So he ideally needs to find a player priced below market value to leave as much budget as possible for a forward addition.
Contract term: Especially as salary increases, it also becomes important for Francis to find player with a short contract term, ideally one year. The Hurricanes promising stable of young defensemen figures to gradually fill out the top 4-5 defense slots. And there is even a reasonable chance that it happens in 2017-18. But the risk of betting the 2017-18 season on unproven youth is just too high. So ideal for the team is to add short-term help very narrowly for 2017-18 and then reassess based on the progress of the youth at the end of the season.
Role flexibility: Ideally, the player added will get pushed down to the third pairing when Noah Hanifin seizes and never relinquishes a top 4 defense slot. If that happens and if injuries do not require reinforcements, the added defenseman would ideally be capable of serving as a steady, calming veteran on the third pairing, very possibly next to rookie Haydn Fleury.
John-Michael Liles role mentoring and helping launch Brett Pesce's career serves as a great example of the role that a steady partner can play in a young defenseman's development. On the flip side, Noah Hanifin's struggles through three-fourths of the 2016-17 season with a revolving door next to him shows the potential impact of not having a steady partner available.
But as an insurance policy/plan B for the top 4 if Hanifin is not quite ready or suffers a setback, the player would face tougher challenges and need to be at least serviceable in a top 4 role.
Left/right capability: Also worth noting is that the two roles identified above could require playing on different sides. If Fleury does in fact rise up into the NHL lineup, the slot next to him would be on the right side. On the other hand, if Hanifin slips and leaves an opening next to Faulk, that slot would be on the left side. Canes fans know from watching Klas Dahlbeck struggle looking like he had two left feet and an upside down stick playing on the right side, that not every player can offer this flexibility without a significant downgrade in terms of level of play.
Needless to say, that is quite a big a specific list of requirements that significantly limits the volume of players who come anywhere close to matching it. Further, the majority of good top 4 defensemen are either under contract for $4 million or more or just not available.
So is Trevor van Riemsdyk exactly this player?
So is Trevor van Riemsdyk a match for the challenging set of requirements? The answer is mostly….kind of…sort of…possibly…especially if you consider price.
Significantly, he stacks up very well in terms of contract metrics. He has only one year remaining on his current contract (check on contract term) for a very inexpensive $825,000 (check on salary) and as a player who has yet to really establish himself as an every game top 4 defenseman and still in the midst of the Las Vegas sorting out process, his trade cost proved fairly somewhat reasonable (mostly check). So van Riemsdyk scores well off the ice.
Significantly, van Riemsdyk does bring some of the chameleon-like flexibility in terms of playing right or left side. He is a right shot but has played both sides in his career and seems to be the type of player who does not lose too much playing on his off side.
How about on the ice? That is less clear. van Riemsdyk is older (25 years old) but similar to Hanifin in terms NHL experience. He did play some in a top 4 role in Chicago in 2016-17 but struggled doing so at times. So he is currently in the gray area whereby he has some top 4 experience but would not fairly be called a top 4 defenseman just yet. The challenge for Francis and the team's scouts was to decide if van Riemsdyk has peaked as a decent #5 defenseman who is in over his head playing in the top 4, or if instead, Riemsdyk would become better for his struggles and rise up another notch to become at least a serviceable top 4.
So I think there is a big question to be answered as to whether van Riemsdyk is top 4-capable, but if he passes the test in that all-important first screen, he stacks up incredibly well in terms of all of the secondary criteria.
Is it possible Francis is just adding depth in van Riemsdyk?
I had a short online conversation with a couple knowledgeable people late last night. There was some thought that maybe this just is not that big of a deal and that perhaps van Riemsdyk could just be added to provide third pairing depth.
While I suppose it is possible, I just do not see that as making much sense logically for a few reasons.
Most significantly, Francis would not have paid a second-round pick prior to sorting out what he will do at forward to add #5/#6 depth.
And right now the Hurricanes are potentially overbooked on third pairing depth with Klas Dahlbeck, Ryan Murphy and likely Haydn Fleury already in the mix. It is possible that Francis is adding van Riemsdyk with another domino set to fall later with a Murphy or Dahlbeck trade.
But I think the even bigger question could be the timing of this move if it is truly just to add depth. There is some risk in spending valuable futures now working on a low priority before cutting the deal to fill the much higher priority need at forward. Further, spending any assets at all to add a depth defenseman seems questionable when there is a pretty strong market for veteran depth defensemen coming off pretty good 2016-17 seasons. The list of unrestricted free agents who would not require any trade assets includes Kyle Quincey, Matt Hunwick and Mark Streit to name a few. So why spend futures that might be needed elsewhere if it is not necessary for the quality level of player that the team is seeking.
So while the floor for van Riemsdyk could legitimately be called 'third pairing depth', I do not think Francis would have done this deal right now or for this price if that is what he was aiming for. He could easily get that later after finishing bigger tasks. In my opinion, he considers van Riemsdyk at least potential top 4 depth (see below).
Trying to read Francis' mind
So I do not think Francis views van Riemsdyk as limited to being third pairing depth. By no means could Francis and his team be 100 percent certain about Riemsdyk  as a top 4, but I think the thought process goes like this.
Looking very short-term at the 2017-18 season, I think the hope is that Hanifin continues his positive trend from the end of the season and wins and keeps the #4 slot. I think that is totally possible, but I also think that the majority of Hurricanes fans overestimate the likelihood. I peg the chances at about 60 percent. We can argue whether it should be 50, 65, 70 or whatever else percent, but I feel pretty confident saying that based on 25 games at the end of an otherwise 'meh' season development-wise that he is a sure thing or even close.
So there is some 25-50 percent chance that Hanifin just is not quite ready yet. And if that happens, the current plan B is…………………………………yeah….Ryan Murphy? Klas Dahlbeck? Betting on Fleury to pull another Slavin/Pesce? From the discussions in the comments, I think I am in the minority in terms of how much the team can count on Hanifin, but I think there would be nearly unanimous agreement that things get really dicey if Hanifin does not work out or also if there is an injury.
Enter van Riemsdyk. To be clear, his long-term upside is significantly less than Hanifin's. But looking very narrowly at building playoff team for the 2017-18 season, I am not so sure that van Riemsdyk's odds are significantly less than Hanifin's. Both have some experience in the role, but by no means would I call either proven in that role.
If I peg Hanifin's chances for being at least serviceable as a top 4 defenseman at 60 percent, then I think I put van Riemsdkyk at a similar or slightly lower probability.
So I think Francis sees van Riemsdyk as the best plan B for his top 4 given what he can afford and the challenging set of parameters and limitations. In adding van Riemsdyk, Peters and his coaching staff gain another option to build out a dependable and solid top 4 on defense, NOT just a depth defenseman.
My assessment of the deal
In the end, the proof will be in the pudding if Trevor van Riemsdyk is pushed up into the top 4. If he is and is at least serviceable in that role, then this deal rates no less than a 9 out of 10 when considering the cost relative to return. At a more basic level, if my reading of the tea leaves is correct in believing that Francis does not see this as a depth move, then I really like that he is trying to create more options for the top 4 and also give him high marks for finding a needle in the haystack in terms of player requirements across a bunch of parameters.
Wrapping it up
I am not in the majority camp that says that Francis would do this deal simply to add bottom pairing depth. He could wait to do that and also easily do it this summer in the open market that has a good pool of veteran #5/#6 free agent defensemen. Rather, I think Francis is doing the best he possibly can to add another top 4 option without spending a fortune in trade or salary. After having the best opportunity possible to shop for truer top 4 defensemen pre-expansion draft protection and not finding a match probably in terms of trade cost and salary, he and his scouting staff determined that van Riemsdyk was the best they could get for at least potential top 4 depth in the event that plan A does not work or in the event of injuries. Trevor van Riemsdyk clearly enters training camp slotted onto the third pairing, but that slot is not the reason that Francis moved so early in the off-season process to add him.
At a conceptual level, I like the move. I have been in the minority about not willing to bet the entire 2017-18 season on what the team had in-house pre-van Riemsdyk, and thought I would rather have a purer $4-5 million addition that money is better saved/spent improving at forward. So van Riemsdyk represents the best try possible to add a top 4 without impacting other things.
What say you Canes fans?
What do you think of the trade?
Do you think I am wrong to think that Francis is doing more than adding depth?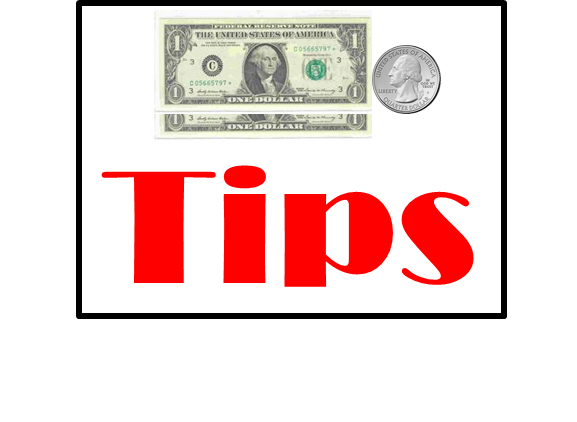 Go Canes!