At roughly 12pm today, news broke on Twitter (Frank Saravelli from TSN was the first I say) that the Hurricanes had acquired defenseman Trevor van Riemsdyk from Las Vegas. Even with a deal in place and mostly announced, the tight clenches of Ron Francis at 1400 Edwards Mill Road was able to hold the details in for another hour. Somewhere close to 1pm, it became know that van Riemsdyk was acquired in exchange for the Penguins 2017 second-round draft pick (acquired in Hainsey trade) with the Hurricanes also netting a seventh-round pick in 2018.
When Bob McKenzie spoke about this deal the night before, I took his word at face value and wrote up a mini-novel on the deal that goes multiple layers deep. In short, I think there are many more intricacies and complexities to this deal than are readily apparent, and I think the deal is more than shows up on the surface and more than Francis can talk about in media availability.
In short, I think the deal is a move to make the best addition possible to create more options for building out his top 4 on defense. Sure, Hanifin/Faulk starts the year slated to be the second pairing, but I also think that Francis (like me in my 'priorities' article to kick off my off-season series on May 31) wants to build the best he can for a plan B.
Francis will say absolutely nothing to this effect when he speaks to the media about the van Riemsdyk addition near-term or about the lineup as the summer progresses. Either directly or indirectly, it makes no sense to say that he is not willing to bank on Noah Hanifin as a top 4 or maybe even Faulk. But my two cents says that is part of what is going on.
Some think that Francis just added van Riemsdyk to shore up the third pairing and upgrade the right shot option for that slot. While Riemsdyk will start the preseason in that slot and is undoubtedly an upgrade, I do not think there is any way that Francis would have spent a second-round pick to add steadiness in that slot  — especially before figuring out who, how and at what cost he is going to add a forward — and especially with the free agent market being fairly rich in terms of decent veteran #5/#6 defensemen coming off of pretty good 2016-17 campaigns and being available for nothing in trade cost.
But I wrote most of that earlier today. Part 2 will look at a couple other things in terms of how the team moves forward from here, reactions from the broader hockey media and also Trevor van Riemsdyk at a deeper level as a player.
Setting the baseline
Here is where Ron Francis starts from I believe. There is a good chunk of this he did share in his post-season media availability, some that is reasonably inferred and some that is my pure speculation on where he is.
1) The team will push harder to win now in 2017-18. (from Francis) This is the first time this has been the case under Francis' leadership. Sure you always want to win, but there is a difference between wanting and acting aggressively to do so. (Reasonably inferred; Francis obviously could not say he was not trying previously, but his limited summer moves make it pretty obvious.
2) Top priorities included improving in net and improving scoring by adding a difference-maker on offense. (from Francis in post-season media availability)
3) Francis enters the summer more willing to spend futures to build to win in 2017-18 season though he is not willing to completely abandon his consistent commitment to building his prospect pool. (from Francis in post-season media availability)
4) The team was largely a train wreck at various times during the 2016-17 season everywhere below the Slavin/Pesce pairing. (mostly my two cents though Francis did make comments about improving the third pairing)
The gap between the projected future and the current reality of the Carolina Hurricanes blue line
There is not much for new or interesting information in points 1 through 3 above, but I think there is a significant disconnect between reality and perception as relates to #4 and the current state of the blue line.
First, let me be 100 percent clear. The FUTURE of the Carolina Hurricanes on defense looks incredibly promising. Nothing has changed with that. With three young defensemen (Slavin, Pesce, Hanifin) inked into the top 4 defensively, a fourth seemingly ready to emerge (Hanifin) and more on the way (Fleury, Bean, McKeown), the future looks incredibly bright.
But I think the disconnect occurs when people make a leap and just paint the fuzzy future right into the current plans.
Put bluntly, the Hurricanes defense below the top pairing was bad for the vast majority of the 2016-17 season. There I said it. We are not supposed to talk about it. The team really does not talk about it, focusing more on the positives of the future. And maybe somewhat to a legitimate degree, the situation also hides behind the team's goaltending struggles that mostly legitimately take the greatest amount of heat from the fan base and others who track the team.
But the reality of the defense from 2016-17 is this. The Slavin/Pesce pairing was incredibly good and way ahead of its time. Hainsey/Faulk mostly struggled mightily until Hainsey's departure and a short improved burst by Faulk down the stretch. And the third pairing was just as bad through three-fourths of the season. Despite four different tries to fill the slot next to Hanifin (Nakladal, Dahlbeck, Tennyson, Murphy), nothing really worked and to be honest Hanifin was part of it. Hanifin like Faulk played his best hockey of the season after the trade deadline when he was challenged to move up into a top 4 role.
I will not rehash the individual player details that can be found in each's 2016-17 report card — Justin Faulk, Noah Hanifin and Ron Hainsey. I also realize that plus/minus can be misleading and is an oversimplified statistic, but it still tells a striking story. Playing with a fairly similar situation goalie, forward and overall team-wise, Slavin and Pesce  finished tied at plus 23 each. Plagued by struggles on the road where opposing coaches exploited the Hainsey/Faulk pairing with top scoring lines Faulk finished at minus 18, and only Noah Hanifin was worse on the 2016-17 Hurricanes at minus 19.
Maybe with a bias toward recency memory-wise and perhaps summer optimism that most remembers projects forward the good times at the end of the season, the vast majority of fans that I interact with and the broader hockey media that I read have the Hurricanes starting point as four deep on defense, possibly able to trade assets from the position and mostly just looking to build out a bottom pairing and depth.
My differing reality looks at the bigger picture of 2016-17 in total and conservatively realizes that they Hurricanes lineup pre-van Riemsdyk numbered two top 4 defensemen that I could count (Slavin, Pesce) based on the full 2016-17 season, two top 4 defenseman who could worked but were very risky (Faulk, Hanifin) based on the full 2016-17 season and really nothing at all behind the four who would be anything more than a massive gamble and more likely a significant overslotting if asked to step into the top 4 even short-term for as an injury replacement.
I think that Francis, possibly with Peters and Tulsky chirping in his ear, see the risk in assuming the best case scenario and betting the 2017-18 season on something that in total did not work well in 2016-17.
Without a budget to just buy a true, proven veteran top 4 defenseman, I think Francis assessed the options available and bought the best plan B that he could afford for filling out the top 4 when he added Riemsdyk.
I feel like I broke an unwritten rule in talking about the Hurricanes defense in such a manner and need to go shower, but for me it is part of the core of how I think Ron Francis thinks about his project for this summer.
The alleged domino effect
Within minutes after the van Riemsdyk trade, Twitter popped with 'what's next?' for the Hurricanes. Within 15 minutes, I saw a prominent NHL.com writer and also a Toronto writer who I hold in high regard suggest that the next move for the Hurricanes could be to trade a different defenseman to obtain the scoring forward that the team covets.
I do think that Francis will continue to explore all options to add a scoring forward. I also think that for the right deal, he would consider including one of young roster defensemen. But for two reasons, I actually think the addition of Trevor van Riemsdyk makes it less likely, not more likely that he is setting up to do a deal involving one of Hanifin, Faulk, Slavin or Pesce.
First, I think if Francis really wanted to trade a young defenseman to improve at forward such a deal would likely have been done already. Francis could seemingly have trumped the Taylor Hall deal with Faulk last summer, and it is reasonable (though uncertain) that Francis could have had Duchene at the trade deadline if he was willing to pony up a young roster defenseman. Further, as much as Galchenyuk seems certain to be on the block and with Montreal needing to back fill holes left by the departure of Alexei Emelin, Nathan Beaulieu and Mikhail Sergachev, Francis could likely have Galchenyuk tomorrow (or last week even) if he was willing to trade a defenseman to do it. We are not privy to what has and has not been offered, but I feel reasonably confident guessing that Francis has had or could have opportunities to add a forward if he wanted to spend a young defenseman to do so.
Second, if Francis did plan to trade a young roster defenseman, I am not sure that van Riemsdyk is the type of player Francis would add to back fill the slot. Especially if the departure was to be Faulk, throwing a Hanifin/van Riemsdyk pairing to the NHL wolves as a second pairing sounds much more like rebuilding and taking big risks that playing to win in 2017-18. So if Francis did plan to part with a top-end roster defenseman, my bet is that he would be looking for a higher-end upgrade than van Riemsdyk.
And while some are saying that van Riemsdyk likely has no impact on the top four and is just a solid addition to solidify the third pairing, I do not buy that simply because I think a second-round pick is more than Francis would pay at this early juncture of the off-season and with a higher priority yet to be addressed.
So unlike what seems to be the majority both in terms of the fan base and also broader NHL media, I actually think that the van Riemsdyk addition was very much roster building for the 2017-18 lineup and NOT a move that sets up the next domino for a defenseman to be traded. (That said, I am on record since the beginning of the summer as thinking Ryan Murphy's days in Raleigh are numbered, and I stand by that assertion even more with seven defenseman on the roster not counting Haydn Fleury.)
So shorter version is that while I do think Francis will explore all options and that there are a small handful (MacKinnon!) of targets who could pry loose a young defenseman, I actually think the odds of that happening are quite low and not the plan.
Trevor van Riemsdyk profile and history
In terms of experience and current slotting, van Riemsdyk actually looks a little bit like Noah Hanifin. van Riemsdyk has 158 games of NHL experience in three NHL seasons which lines up fairly close to Hanifin's 160 games in two seasons. Both players started in depth roles but spent some time in the top 4 in 2016-17. And both players are coming off mixed 2016-17 campaigns that saw both positives and negatives.
But the two are significantly different too. van Riemsdyk is 25 years old and with a significantly lower ceiling than Hanifin long-term. And van Riemsdyk is a right shot unlike Hanifin. The probable ceiling if he can reach it for van Riemsdyk is that of a serviceable top 4 defenseman.
In 2016-17, van Riemsdyk logged 58 games at the NHL level and collected 5 goals and 11 assists all at even strength. He averaged 18:25 of ice time, and split his time between his regular bottom pairing role and an extended stint in the top 4 on his off side next to Brent Seabrook. In total, he had a decent season, but two separate reports from people who track Chicago closely suggested that he was in a little bit over his head in the top 4 at least on his off side.
John Jaeckel who covers the Blackhawks at Hockeybuzz described van Riemsdyk as "smart, opportunistic and versatile" and went on to say that he had "limited mobility and gets exposed versus speed forwards." John went on to say that the best use of him was as a third pairing right shot defenseman and second unit on the power play.
Based on 2016-17 and prior, van Riemsdyk pretty clearly slots in the third pairing. And this seems to be consistent across multiple evaluations. I view that as being his starting point and floor, but I also stand by my assertion that Francis and his scouting team think there is a reasonable probability that he could be more in a different environment. I say that very simply because I do not think Francis would have spent a second round pick this early in the off-season process and with a bigger hole still to be filled at forward just to add a depth defenseman.
So where does Trevor van Riemsdyk fit and what does he do?
At a basic level, I think van Riemsdyk's starting point is the slot/role that the Hurricanes have been trying to force Murphy into for a couple seasons. He fits on the right side of the third pair with the ability to push pace and offense when needed and also play the point on the second power play unit.
But bigger picture, I view the Hurricanes blue line depth chart as sort of a waterfall/domino situation in preseason. To start training camp, I think team starts with Slavin/Pesce, Hanifin/Faulk, Fleury/van Riemsdyk and Dahlbeck/Murphy (with best bet being that one of Dahlbeck or Murphy is gone by September).
This pairings are not written in stone, Rather, I think this is the first try and what the team wants to work but no longer must force to work. The domino starts in Hanifin's slot. If Hanifin looks capable and ready to play in the top 4 he stays there. Similarly, I think Fleury will be given the first look and be the preferred option for the left side of the third pairing. But same as Hanifin, he must prove ready and capable; otherwise Dahlbeck or Murphy would be waiting in the wings. With experience and decent ability to play either side of the ice, van Riemsdyk at least theoretically has the potential to play on Faulk's left side in the top 4 or on Fleury or Dahlbeck's right side in the third pairing. Where van Riemsdyk lands is partly a function of his own play but probably more so a function of how ready Hanifin and Fleury are for the challenges put in front of them.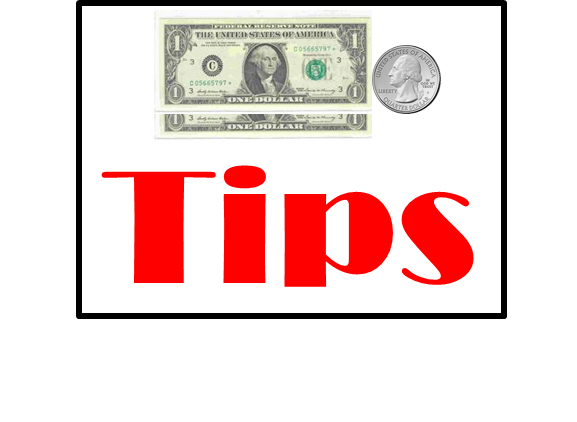 Go Canes!