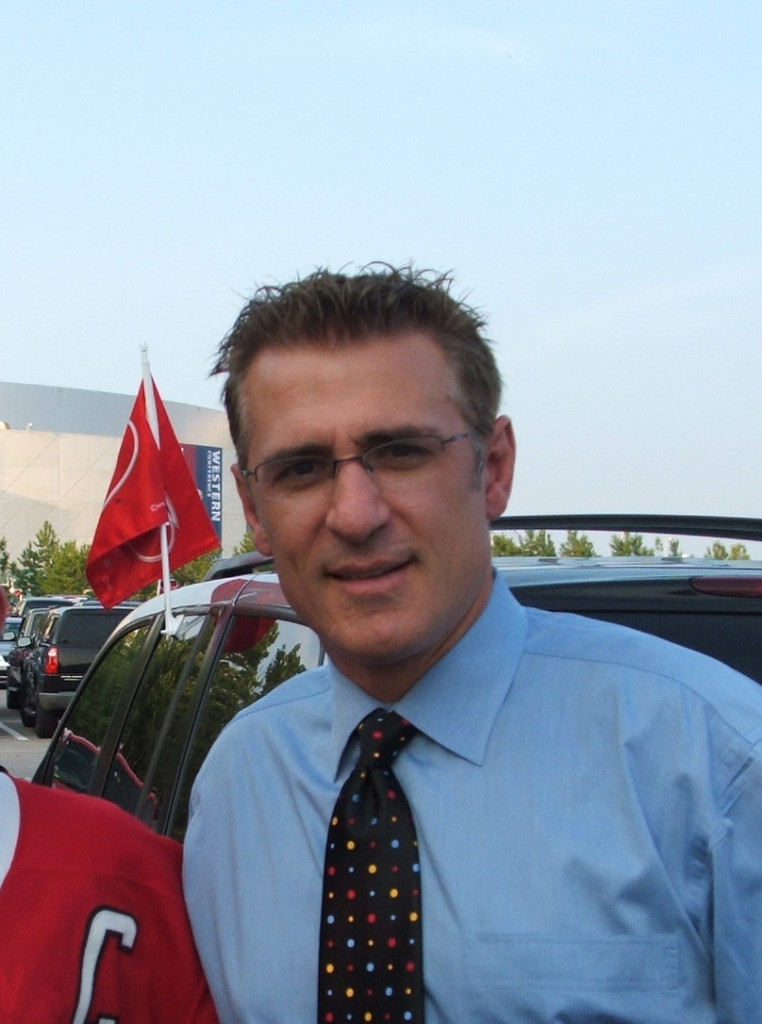 After watching the NHL playoffs play out from the middle of April until the end of June with very little real Hurricanes hockey news, we received a firecracker explosion of events in the week leading up to the Fourth of July.
Friday June 26: The Canes somewhat surprisingly landed Noah Hanifin with the #5 overall pick in the draft.
Saturday June 27: The Hurricanes made two trades adding defenseman James Wisniewski for Anton Khudobin and then replacing Khudobin by trading 3rd and 6th round picks to Vancouver for Eddie Lack.
Monday June 29: Then during the lull between the draft and free agent frenzy, an even bigger bomb exploded when the team announced that it was placing Alexander Semin on waivers with the intent to buy out his contract (which happened the next day).
Wednesday July 1: Except for turning Peter Karmanos lose to comment on Semin and former GM Jim Rutherford, the Canes were quiet on the first day of free agency. The team re-signed Riley Nash and some AHL/depth players.
Missed in all the noise from the actual actions was how much was said by what did not happen, and I think that might actually speak more loudly about Ron Francis as a GM than the actual moves.
Jeff Skinner stays (at least so far). It was widely reported that Francis was shopping Jeff Skinner over the draft weekend.  The fact that he was seemingly shopped but not traded shows a willingness of Francis to consider trades based on value and not allow them to be driven by "must do" decisions that toss value and return out the window.
Alexander Semin buyout. There are two key points to this.  First, the fact that Francis planned to buy out Semin which is a huge financial hit but did not decide to pay in futures to ease the $ cost was maybe the single biggest move that Francis will make this summer to honor the fan base.  Surely, he could have found a taker for Semin's big contract if he was willing to pay heavily to unload it.  The talk that Toronto might offer its #24 pick and possibly something else in return for taking (and likely buying out Semin's contract) and the #5 overall pick look credible now.  I can only speculate on the rationale and reasoning for passing on such an offer, but just maybe he knew that with a core fan base that needs reason for hope even if it is in the form of an 18-year-old kid, trading that pick could have been catastrophic.  The Semin buyout also extends a short but growing history of decisive moves.  When he was unable to sign Sekera or Tlusty befoe the trade deadline, he assertively moved to collect as much futures as possible for them.  This is a much louder step in that same direction of making decisive moves.
Lack of activity early in free agent signing period. Fans (myself included) tune in on Twitter and/or their favorite hockey media source on July 1 hoping to hear that their team landed one of the big free agents.  But for years now, there have been more bad deals than good ones on the first day or two of free agency when winning means expensive bidding wars, not necessarily hockey games and very often the right to overpay a player for five or more years.  With the crop of free agents being mediocre this year, I am not surprised to see Francis and his limited budget sit on the sideline on Wednesday (and so far).  I am on record as saying that the only three deals that I am jealous of are P.A. Parenteau (1 year for $1.5M), Cody Hodgson (1 year for $1.1M) and Justin Williams (2 years for $3.25M/year).  I am pretty confident saying that Justin Williams took a "contender discount" and that the Canes really had no shot at him at that price or probably even a bit higher.  Who knows on the other two that I like just because they represent the potential for "cheap, low-risk offense/scoring" to replace Semin.  But there are other players who can bring the same, so it is too early to judge Francis free agent moves.
When you net it out, I think the things that Francis did not do say at least as much what he did.  He did not trade our future to remedy past financial mistakes.  Instead, he held tight to the best path to future success in spite of near-term financial challenges.  He did not trade a talented young player (Jeff Skinner) just to do so without considering return.  And he did not spend recklessly in the early days of free agency at the risk of creating a new set of financial problems.
After a sixth consecutive playoff miss in 2014-15, Canes fans are rightfully anxious to see moves that at least have the potential to improve the team.  But if we stop for a minute and consider where we are now and how we got here, I think there is a lot to like about Francis' early track record showing patience and a bit of restraint.  We are early in Ron Francis' tenure as GM, but my early feeling is that his methodical approach to managing the team will benefit the long-term and hopefully lead to a more sustainable model for success.
Twitter=@CanesandCoffee
Go Canes!