Today's Daily Cup of Joe continues down the path of evaluating and ranking the Hurricanes prospects. Thus far, part 1 featured the five goalie prospects, part 2 assessed the 15 defensemen in the Hurricanes organization and part 3A had the forwards ranked #1-5.
Part 3B today looks at the next set of forwards ranked #6-10.
An important starting point is noting that the gap between the forwards ranked 6-10 and those ranked 1-5 yesterday is small. The ability to make even a short-term apples to apples comparison for some of these players in training camp and a couple preseason games, could easily see the top 10 completely juggled based on game action evaluations. In addition, the ultimate success of players in this age group is determined much more by how rapidly and significantly they progress than their starting points.
Prospects with top half of the roster potential and scoring upside – take two
#6 – Aleksi Saarela (Charlotte Checkers-AHL)
Saarela is a bit of a wild card and a difficult player to get a read on simply because I have not been able to see him. In two summers since being acquired in the Eric Staal trade, Saarela has yet to make an appearance at PNC Arena because of injuries, being committed to play in Europe and a jump to Charlotte. But we should finally get to see Saarela live in September for the Hurricanes training camp.
His resume to this point is a bit sporadic because of injuries but does feature an eye-opening short audition in Charlotte. He quickly collected 6 goals and 10 point in only 9 games at the tail end of the season before being injured again. With speed to burn, skill and finishing ability, Saarela is the classic case of a player with incredibly high upside but also some risk and uncertainty.
Shorter version: Saarela very much has the skill set and potential to provider high-end scoring from the wing that the Hurricanes lineup needs. Whether he can stay off of the injured list in 2017-18 could go a long way toward both allowing him to develop and at the same time leave behind a recent history of injuries.
Potential upside (Ceiling): 8.5 – I would put him only behind Gauthier and Necas at forward in terms of raw upside and scoring potential.
Probability for success (Floor): 5 – As an undersized player who lists speed as an asset, Saarela will need to demonstrate that he can be effective in tighter spaces on a smaller ice surface and also that he can stay healthy and in the lineup.
#7 – Warren Foegele (Charlotte Checkers-AHL)
Foegele did everything that one could ask of him as an overage player in juniors last season increasing his scoring, being a key component of a shutdown line and leading his team to victory in the playoffs while winning the Wayne Gretzky (OHL Playoffs MVP) Award.
Foegele's modest #7 ranking is a perfect example of valuing upside over than probable mid-level success. Because of his straight line style of play that fits incredibly well in Bill Peters' system and preferred style of play, I actually think that Foegele has as good of a chance as any forward prospect to crack the 2017-18 opening day lineup as a dark horse. But as of right now, he rates below a few other players who probably have a higher ceiling offensively. If Foegele can translate his game to the NHL level, I see him as being a premium #8-10 type forward who helps win hockey games, and if he can outdo his natural ceiling scoring-wise, look out. He rises from there.
Shorter version: I really like Foegele as being an incredibly good fit for Peters' system as a hard forechecking forward who can skate and be difficult to play against in all three zones. Especially if the Hurricanes encounter an injury or two in the bottom 6, I could see Foegele rising above arguably more skilled players and making his NHL debut early in 2017-18.
Potential upside (Celing): 5.5 – He does not have the raw skill of a few other more highly rated players, but if he can convert his speed, aggressiveness and 'carve a path to the net' style of play to the NHL level, it is not inconceivable that he overachieves offensively.
Probability of success (Floor): 6.5 – For a player drafted only in the fourth round and without professional experience, I think his probability of reaching some level of NHL success is significantly above average. This is because of his aggressive forechecking style, skating ability and projectable NHL size that fits well as a depth forward even minus high-end scoring.
#8 – Matt Filipe (Northeastern University-NCAA)
Filipe was one of a few players who boosted his stock significantly in live viewing at PNC Arena at the prospect camp in late June. His stock rose significantly in Saturday's scrimmage with a pair of sniper-like goals and a general knack for correctly reading where to step into holes to shoot. At the risk of overreacting to a small sample size, I vaulted him above the cluster of mid-round drafted forwards who sit below the top tier.
Filipe's starting point entering prospect camp was having a good projectable physical skill set for the NHL. He has decent size at 6 feet 2 inches tall and 198 pounds with a good skating stride and speed that fits well in today's skating NHL.
Shorter version: At a basic level, his physical skill set projects to be NHL-capable with time to develop. If his scoring outburst in prospect camp and the hockey sense and sniper-like shooting that made it possible prove to be more than a good day, he could easily push up into the top tier of forwards as a good skater with scoring potential to boot.
Potential upside (Ceiling): 7 – He projects to be a skating-capable depth forward possibly with scoring upside.
Probability of success (Floor): 5.5 – As a college sophomore who still has some gaps in his game, Filipe is still a long way from the NHL but gets a modest bump up because he does project to be NHL-capable in terms of size and skating ability.
#9 – Valentin Zykov (Charlotte Checkers-AHL)
Zykov posted an impressive NHL audition that will likely boost him higher in many Canes fans informal rankings. In a single game (he played a second but was knocked out in his first shift), Zykov netted poster goal for going to the front of the net and battling to score from in close. And the Hurricanes NHL lineup desperately needs another player or two who just naturally ALWAYS goes to the crease looking to create havoc and/or score.
But my burning question for Zykov is whether he can match NHL pace between the two blue lines when the puck transitions from offense to defense and vice versa. My assessment of him from preseason was that I liked his game in the offensive and defensive zones, but I thought he was one gear short in terms of acceleration and straight line speed playing the full 200 feet of the rink.
Shorter version: Zykov's willingness and ability playing in/around the crease in the offensive zone are enticing, but I am cautious about becoming too enamored with that until I become convinced that he can match NHL pace up and down the rink.
Potential upside (Ceiling): 6.5 – The potential for both pretty and ugly goals from close range is there, and he has better hands and more skill than a run of the mill plugging big, depth power forward. As a result, the potential to be a good complementary player on a scoring line is there.
Probability of success (Floor): 6 – Beating a dead horse at this point, mobility is key. I view Zykov as one of those players who has enough skill to play in the NHL but who is on the fence in terms of ultimately landing in the AHL or NHL.
#10 Eetu Luostarinen (KalPa-Finland)
Luostarinen wins a big tiebreaker and wins the #10 slot in the forward rankings stepping just above a large group of players (stay tuned for part 3C) who need to take a step up to compete for NHL ice time with a suddenly deep Hurricanes forward group. Luostarinen is third in a line of playmaking Finnish centers but boasts a bigger frame than his predecessors Sebastian Aho and Janne Kuokkanen.
Luostarinen did not stand out or overly impress me in his first visit to prospect camp. He actually seemed a bit jittery early in the week before settling down a little bit. I am rating him #10 and ahead of the group of forwards that follow largely based on the vote of confidence from the Hurricanes scouting staff. He is the third in a trio of Finnish centers selected in the second round with Aho already a huge winner and Kuokkanen tracking well since being selected. So without a strong opinion to separate the forwards past #9, I will give the nod to the team's scouts and slot second-rounder Luostarinen here.
Shorter version: For me, Luostarinen's greatest calling card out of the gate is the team's investment of a second round pick and the team's recent Finnish track record in the second round. Luostarinen is likely a couple years away and slated to continue his development in Finland.
Potential upside (Ceiling): 7 – He has work to do skating-wise but shows a knack for the same heady center ice play as Aho and Kuokkanen.
Probability of success (Floor): 4.5 – Luostarinen is still very early in his development and starts from 'average at best' in terms of raw skating ability. Based on that, I would rate him as average-ish for a second-rounder in terms of becoming a regular NHLer.
What say you Caniacs?
Which of my 6-10 do you think belongs somewhere in the top 5?
From the still sizable list of good forward prospects still remaining, which do you think should have cracked the top 10 or at least be first up at #11?
If you had to bet on one player in this tier 6-10, who would it be?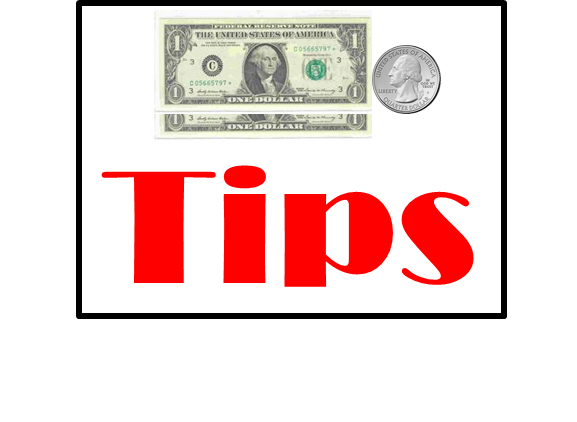 Go Canes!