With the 2017 NHL draft now only three days away, we are well into couple weeks when many NHL fans hunker down with mock drafts, prospect profiles and draft guides to ingest massive amounts of information on prospects that at best they might have seen play for four minutes on a Youtube highlight video. And from this Google research project, we will form strong opinions about who should go #12 or #20 or whatever. On the one hand, it is a ton of fun in June when the draft is one of the few games going hockey-wise. On the other hand, it is important to remember that the strong opinions that we form are light on important depth such as actually watching the players play.
This time last year, Canes and Coffee went a different direction in terms of NHL Draft coverage and followed it up with how we covered the below AHL level prospects during the season. Taking a page from what we try to do at Canes and Coffee which is covering the team at an unmatched level of depth, we shifted our approach to trying to cover the draft and prospects ourselves based on few-hour research projects to leveraging the expertise of people who cover these prospects with the same level of depth, diligence and passion that we cover the Hurricanes. We still provide a summary prospect update here and there, but as much as possible, we aim to get perspective from smart hockey people who are actually watching the players.
So lucky for you, I will not pretend to know who the best player is at #12 based on a week of internet research. Rather, Canes and Coffee is running a series of articles that collect as much 'from the rink' insight as possible. By mid-day on Tuesday, we will have posted three pairs of articles covering prospects in the QMJHL, OHL and WHL and will follow up with more pre-draft coverage during the rest of the week.
You can find links to all of the articles at our "Carolina Hurricanes 2017 NHL Draft Central."
I will however offer this one article to put forward a few organizational thoughts for the upcoming draft that along with player analysis could impact the Carolina Hurricanes 2017 NHL Draft.
Ongoing investments in the goalie pool
In three drafts since taking the general manager's helm (and possibly equally significantly coinciding with the full-time hiring of Eric Tulsky), Francis' approach to the goalie position has been to regularly add to his goalie pool and in the process play a numbers game hoping for a winner. He selected Alex Nedeljkovic in the second round in 2014, Callum Booth in the fourth round of 2015, and Jack LaFontaine in the third round along with Jeremy Helvig in the fifth round in 2016. Especially with extra picks still in tow, it seems reasonable to believe that the Hurricanes will again find a goalie that the scouting staff likes to add to the pool.
A legitimate commitment to selecting the best available player
The selection of Jake Bean with the the 13th pick in the 2016 showed very clearly that the Ron Francis and his team were committed to taking the best available player regardless of position and rankings. After a 2015-16 season that saw three rookie defensemen step into the lineup, a positional bias would have had Francis shopping for forward help with both of his first-round picks. Instead, he and his team chose a defenseman with the team's first pick for the third consecutive year. So if anyone tells you that the Hurricanes will automatically take a forward at #13 on Friday, take it with a grain of salt.
A need to restock the blue line prospect pool
The fact that Jaccob Slavin and Brett Pesce more or less skipped any logical development/transition path between NCAA hockey and the NHL is obviously a huge positive and a top reason why we are talking about moves to make a playoff push in 2017-18. But their rapid rise up the depth chart combined with Noah Hanifin similarly skipping the AHL has left a gap behind them in terms of the defense prospect pool. The team does have Haydn Fleury and Roland McKeown who have shown NHL promise at the AHL level, and Jake Bean leads the team's 2016 draft class and provides another high-end option. So with a couple near-ready higher-end players and another higher-end long-term prospect in Bean, it is not like the cupboard is bare. But past Bean, the Hurricanes have only seventh-rounder Noah Carroll on defense from the 2015 and 2016 drafts combined. Especially with the success had in the second round or later with Justin Faulk, Jaccob Slavin and Brett Pesce fairly recently, I feel confident in saying that Francis and his team will find at least a few places to nab defensemen to restock the prospect pool at the position.
Could Francis trade forward a year with a pick or two?
The potential obviously exists for the Hurricanes to swing a deal that slightly depletes Francis' collection of picks but with three extra right now, Francis seems likely to enter the second day of the draft with at least his regular allotment of picks and even a few extra.
Each year, there are a few deals that occur because a team really wants to move up to select a specific player and knows with reasonable certainty that he will not be around when their next selection arrives. In these cases, it is common for a team to overpay slightly in terms of multiple later-round picks to move up.
I see a couple reasons why the Hurricanes could trade a pick or two away for a combination of later-round picks in 2017 but maybe also a 2018 pick of two:
1) As things stand right now, starting with the #42 pick, the Hurricanes have five draft picks basically in the span of a single round. That is a lot of players to identify as high priorities. If Francis' team only identifies the usual handful of players that they really like in that range, it might make sense to convert an extra pick or two into a different asset.
2) Trading into the 2018 draft preserves the currency fort trades either this summer or possibly at the 2018 trade deadline. When doing deals, draft picks have more universal marketability than players and therefore oftentimes more value. As an example, before used, the #42 draft pick has value as measured by the best of 5-15 players who could be selected with it. While the Hurricanes might be enamored with one player, the scouting staff from another team might not really like that player. So after the pick is used, the value of the pick could decrease significantly for some number of teams who really did not care for the player selected. But obviously draft picks have an expiration date on them since they must be used. But there could be some ability to preserve draft pick assets by transferring them forward a year. Especially if Francis is unable to broker a deal for a difference-making forward before the draft, might he instead swap a 2017 third-round pick for a 2018 third-round pick plus a small sweetener like another fifth-round pick in 2017? Especially if the Hurricanes enter the draft still with extra picks and if a team comes forward willing to pay a premium to move up, I think a deal like this could make sense.
A moderate sense of urgency and a mini-deadline for building the 2017-18 roster
Per my comments above, the fact that draft picks still in hand generally must be used on Saturday creates a bit of a deadline and maybe even some urgency for Ron Francis. If he wants to leverage his stash of extra draft picks to build part of the package necessary to gain a difference-making forward, the window to do so opens Thursday at 8am and closes Saturday late morning as the picks come up. To be clear, there is nothing to say that Francis cannot do a deal after the draft and use prospects or 2018 draft picks, but there very clearly is a window from Thursday to Saturday.
Going Finnish in the second round
Two years ago, Francis and his team made one of the better picks of the 2016 NHL draft when they took Sebastian Aho early in the second round. Aho proceeded to have a phenomenal 2015-16 season in Finland and in international tournaments and followed it up by jumping straight to the NHL level for the 2016-17 season and having a solid rookie campaign. The team followed that up by taking Janne Kuokkane, another Finnish forward, in a similar place in 2016. Who has checked the various draft rankings to see who is available from Finland in the 30-45 range? Will Francis go back to that well again?
Finishing with my unqualified 2 cents for fun
I already gave fair warning about how little I know about the draft-eligible players outside of reading and research, but for fun let me offer my 2 cents on a couple things.
* I think Francis and his team follow their trend and nab a goalie somewhere in the middle rounds. If they happen to like a European netminder, that could help in terms of balancing the bets and scheduling out development.
* If the Hurricanes enter the draft with 9 or 10 (or maybe even 8) draft picks and still without a big forward addition, I think trading forward a draft pick or two to 2018 makes a ton of sense in terms of maintaining trade assets.
* I will be surprised if the team does not add at least two if not three defensemen.
* Again, from reading and two minutes on Youtube, Owen Tippett jumps out at me. From my travels interacting with scouts and analysts for Canes and Coffee's draft series, I have had multiple scouts describe him as the best right wing available and also the best pure sniper/goal scorer available. Drafting down at #12 and getting 'bests' for two important things feels like a win.
And with that, I will get back to rolling out 2017 NHL Draft coverage from hockey professionals who watch the players being considered on an all-year basis instead of a 'two weeks in June' basis.
What say you Canes fans?
I am going to save the bigger version of the 2017 NHL Draft banter for the Thursday Coffee Shop but at a more general level…
1) What do you think of the prospect of trading a 2017 draft pick or two forward to 2018 to preserve its trade value and also collect a return for doing so?
2) In looking at some rankings, there is a decent collection of defensemen who could be available at #12. What are the chances that Francis further demonstrates a commitment to 'best available' and goes defense first for the fourth year in a row?
And if you just cannot wait for Thursday, feel free to bandy around who you like for some Hurricanes picks.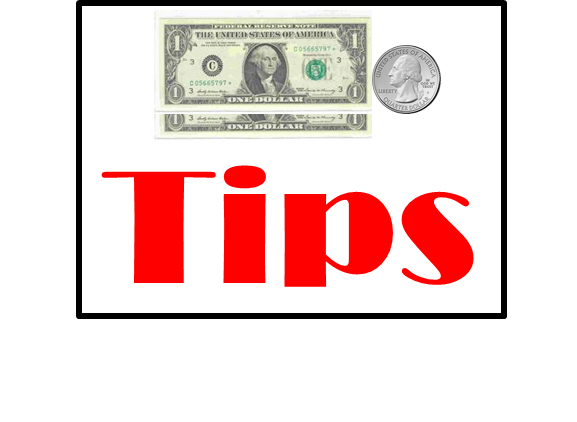 Go Canes!