The addition of Justin Williams on the start day for NHL free agency on July 1, brought additional top 9 scoring and also a good all-around right wing who could play in in any situation.
But probably more notable than the potential statistical and roster boost were two things. First was the very clear statement his signing made about the team's near-term goal to make the playoffs, not 'soon' or 'possibly with a chance', but instead now. Second and related was the sizable gain in terms of leadership adding to the dressing room.
I addressed the contract and on-ice type of stuff and touched on his leadership in my 'initial thoughts' on Williams' addition. I followed that up with a 'deeper dive' that looked at how/where Justin Williams might fit into the Hurricanes' lineup.
Today's Daily Cup of Joe will consider in more detail where Justin Williams could fit into the leadership structure both formally and informally.
An important disclaimer and recognizing the capability of the Hurricanes' brain trust
An important starting point for this conversation is acknowledging that without inside information to the Hurricanes locker room and executive suites that I and others do not have all of the information necessary to fully evaluate the leadership situation. We do have some visibility to what happens on the ice and to some degree off the ice, but the picture is less than complete. So any discussion of what might be going on, what should happen, etc. is based on a partial view of the reality.
Also important to note is that if there is one thing that the Hurricanes staff is built to assess, leadership and captains would have to be near the top of the list. General Manager Ron Francis was a long-time leader of great teams including the 2002 Hurricanes that came within three wins of hoisting the Cup. Assistant Coach Rod Brind'Amour obviously has his own significant qualifications in terms of leadership. And past those two, the organization boasts a number of former players who were great leaders including Glen Wesley, Ray Whitney, Joe Niewendyk and recently departed Cory Stillman. In addition, Head Coach Bill Peters comes from a winning culture in Detroit that leaned heavily on great captains. So if there any kind of situation for which it makes sense to believe in the Hurricanes' brain trust, the situation of captaincy and leadership would definitely rank highly.
What the addition of Justin Williams means
Another important prerequisite to starting a discussion about the Hurricanes captaincy both for the 2017-18 season and beyond is considering what, if any, statement the addition of Justin Williams says about the current state of the team's leadership. Addressing that is important to keep this from being misinterpreted as suggesting that his signing indicates a problem.
Leadership is something that a team can never have enough of. In addition, leadership, especially on good teams goes well beyond the formal roles. The 2005-06 Hurricanes team that won the Stanley Cup obviously had a great leader in Rod Brind'Amour and also a couple other official lieutenants in Glen Wesley, Cory Stillman and Kevyn Adams. But you can bet that veterans like Ray Whitney, Justin Willams, Bret Hedican, Aaron Ward, Matt Cullen and others also played a role in the locker room as did veterans Doug Weight and Mark Recchi who were trade deadline additions.
So on the Hurricanes current team, it is not as if the addition of Justin Williams' leadership is replacing someone else's. Especially on an incredibly young team, Williams' leadership is an addition not a replacement regardless of what, if any, letter he wears on his jersey.
The path traveled to get here
It is no secret that the Hurricanes are currently mired in an extended slump in terms of reaching the playoffs. With the Edmonton Oilers' appearance in the 2017 NHL Playoffs, the Hurricanes now own the longest drought in the entire league. There were obviously multiple factors, but in seven-ish years wearing the "C", Eric Staal never captained the Hurricanes into the playoffs. Since Staal's departure, the team has had a group of alternate captains that currently includes Jordan Staal, Justin Faulk, Jeff Skinner and Victor Rask but has yet to name a captain. Of the group, only Jordan Staal has ever reached the playoffs, and even his appearances were not in a Hurricanes uniform.
When long-time player and captain Eric Staal was moved at the trade deadline in February of 2015, it was no surprise when the Hurricanes decided to ride out the remainder of the 2015-16 season without replacing him as captain. There seemed to be some chance that a "C' was named before the start of the 2016-17 season, but that time obviously passed without such a move. And now halfway through another off-season, there has been no movement on that front nor any clear indication that something is imminent from the public interviews with Ron Francis and Bill Peters.
Pre-Justin Williams and based on public comments, the team seemed destined to head into training camp without a "C" and with no guarantee that the situation would change by the start of the season either.
Unless there is/was something behind closed doors, my try at reading the tea leaves would say that there just has not been a clear and decided winner of the role yet. And if that is correct, it would seem reasonably probable that the team could enter another season without a "C". After all, if no one had stood out in a full 2016-17 season, it seems unlikely that something to happen in training camp would suddenly change this.
Enter Justin Williams and his possible roles
One thing that is certain is that Williams will inject another leader into the equation regardless of his formal role. What formally that role potentially is runs the gamut. I think it is possible he does get the "C" (see below), slides into an alternate role or does not wear a letter at all. (So that covers everything. :-)) His standing, track record and veteran presence will command enough respect and attention for him to be leader regardless of what is affixed to his jersey.
My best guess is that he is being brought at least partly (again do not underestimate Williams' value simply as a player, leadership aside) to do one of two things:
1) Wear the "C" short-term.
Williams is 35 years old and signed only for two years. Any combination of wanting someone to help groom the the couple current leaders, preferring to have someone younger grow into the role or just not being thrilled with the current options would make Williams a perfect "C." He is older and brings enough of a track record that he should be able to leap frog the current group without it being a complete slight or insult. Also because of his age and contract situation, he does not necessarily preempt anyone else from becoming the captain in a couple years.
2) Provide support for one of the incumbents who will be learning on the job
Ray Whitney with help from others largely served this role when Eric Staal first became captain. Staal had a veteran helper and mentor to help him both with advice and lining up the locker room. If the Hurricanes management is ready to name the next captain, Williams could be a great help to someone still learning the ropes in this important role.
What is my best guess?
Again, there are important pieces of information that are not public knowledge, and I am not privy to Francis', Peters' and others' thoughts past what we see publicly which is certainly limited.
But from tracking the team on a daily basis and processing the information that is available to me, here is my best guess for what is going on and what will happen.
I think Justin Williams will hit the ground running as a noticeable leader during training camp and that he will be named the captain of the team before the start of the season.
I think this for a couple of reasons:
1) I think if either Jordan Staal or Jeff Skinner (the two front-runners in my opinion) had earned the job in the eyes of Francis, Peters, Brind'Amour, etc., I feel like there would be more clues that the team was headed in a more definitive direction. Instead, comments by Peters and Francis at the end of the season seemed no less non-committal than from a year prior.
2) The volume of enthusiasm about Williams as a leader from all parties was the complete opposite. Brind'Amour raved about Williams' leadership even before the team had officially signed him. Francis echoed the same after the announcement of Williams' contract. And Justin Williams himself immediately offered an assertive leader-sounding tone not at all from the subdued "I'm just here to help the team" cliches playbook.
I think where the team ended up was that one or more of Staal, Skinner or Faulk could have been the captain, and I think that "could" be exactly where things stalled. Understanding the importance of the role especially for an incredibly young team that is trying to push over the top and into the playoffs, my best guess is that some combination of Francis, Peters, Brind'Amour, etc. were not willing to settle for 'could.' They wanted someone to unmistakably rise to the occasion and make it blatantly obvious that the role should be theirs. And while I do not think any of the leaders so much fell down, my sense is that none really seized the role either.
In addition, I think a side benefit of having someone like Williams come in from the outside with a strong, assertive tone can provide what might be a needed jolt to shift the mindset. The Hurricanes are not 'optimistic that they can make the playoffs.' They are not 'liking their chances.' They are not 'hoping to have a chance in March or April.' And so on and so on. To quote Justin Williams, "Carolina…They haven't made the playoffs since 2009. That's a long time. We're done losing. It's time to climb the ladder and get relevant." There is no hint of maybes, or hoping to or anything else with uncertainty. I think that is powerful and significant coming from a top guy, especially one who has his name etched on the Stanley Cup three times. Because Williams has not been part of the extended run of losing, I think he has a better chance to abruptly jolt the locker room into a completely different mentality.
The two-year time frame buys time for one of the current alternate captains to be groomed a bit more for the top role or possibly even for one of the younger players to rise up from currently off the radar.
Jeff Skinner and Jordan Staal jersey owners hoping for a "C" should thank me now
My track record can be okay for predicting roster moves (trades, contracts, free agents, etc.) can be okay, but admittedly my track record for forecasting stuff like this is not stellar. So when one of Staal or Skinner is named the next captain, I will focus on taking credit for causing it to happen and not on predicting it completely wrong. 🙂
The Monday Coffee Shop entitled "O Captain! My Captain!" is a companion for today's Daily Cup of Joe and has polls and discussion question on the topic of the Hurricanes captaincy. Feel free to comment here if you prefer, but most of the conversation and debate on the Hurricanes captaincy will be in the Monday Coffee Shop.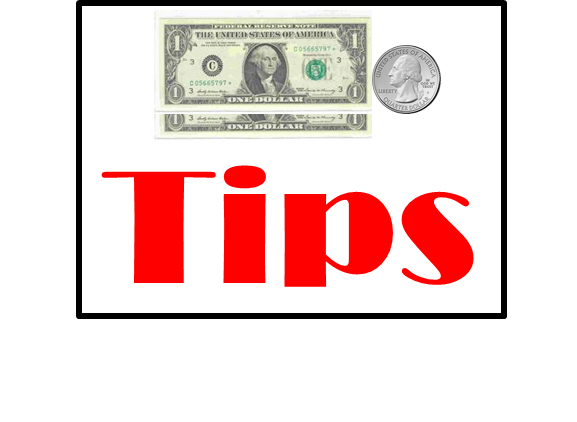 Go Canes!