After about a week on summer break for reader/guest week, Daily Cup of Joe returns today.
If you missed any of the eight reader and guest articles this week, you can find the last reader article and a clickable menu for the other seven articles HERE.
---
Phil Di Giuseppe re-signed
Today it was announced that the Hurricanes had re-signed Phil Di Giuseppe to a one-year, two-way contract with a $725,000 NHL salary and a $125,000 salary. I would presume that the holdup was probably some effort by Di Giuseppe's side to receive a one-way contract, but with a modest 2016-17 season with significant time in the NHL and minimal offensive production at the NHL level, Di Giuseppe's leverage would have been minimal.
The contract affords the team some flexibility with 13 forwards already on one-way contracts though it is important to note that Di Giuseppe is no longer waivers exempt. That means that he would receive an AHL salary if he makes it to the AHL, but it also means that the other 30 NHL teams would have the chance to claim him before he made it to Charlotte.
Status on NHL's 50-contract limit
In addition, the deal puts the Hurricanes at 49 out of a maximum 50 contracts with a couple wild cards. The 49 does not include Jake Bean or Janne Kuokkanen.
For Bean, his contract would only count if he played 11 games at the NHL level; otherwise he is destined for another year in juniors and would not count.
Kuokkanen's situation is a little fuzzier. He too could return to juniors and not count, or he could return to Europe and not count. But if instead he jumps to the AHL (which I believe is possible since he was drafted as a European player) or sticks at the NHL level, then his contract would count.
Martin Necas is the other wild card and another European. If he plays in Europe or jumps the pond to play juniors, his deal would come off the books. If he instead surprises and makes the NHL squad or plays in the AHL, then his contract would count.
So the way to think of it is that the Hurricanes really have 48 contracts committed right now with three wild cards in Bean, Kuokkanen and Necas if any of them play at the NHL or AHL level (AHL only possible for Necas and Kuokkanen).
Where Phil Di Giuseppe fits right now
With Derek Ryan and Brock McGinn both receiving one-way contracts, I think it is fair to slot Di Giuseppe at #14 (below all of the players on one-way deals or with certain NHL slots) on the depth chart. That suggests that in order to see NHL ice time, he either needs to impress and move up in training camp or move up because of injuries. The fact that he must clear waivers to go to the AHL could cause Francis to pause in sending Di Giuseppe to the AHL even if he is not a regular in the lineup.
With the move to add two experienced checking line forwards in Marcus Kruger and Josh Jooris, the fourth line looks fully stocked to start training camp. Di Giuseppe will need to impress in preseason to bump someone else out of the lineup reclaim a role. The best way to do so would be to show signs of finding a higher gear scoring-wise. If unable to do that, Di Giuseppe is just another depth checking line forward with minimal upside and likely loses the roster battle to other players who have more penalty kill experience.
In addition to being on the outside looking in among the 14 experienced NHL players, Di Giuseppe really needs to hustle in terms of carving out a role before the pack of young forwards, many with fairly high-end scoring potential, overtake him on the depth chart.
Still waiting for upside
I am both biased and so far wrong, but my assessment of Di Giuseppe has continued to be that he could be close to breaking through. (See his 2017-18 report card HERE.)
But that is not at all what happened in 2016-17. His scoring touch was nowhere to be found in a 2016-17 season that saw him score only one goal and net seven assists in 36 games at the NHL level. At that scoring pace, Di Giuseppe is exactly the serviceable fringe AHL/NHL player that his contract suggests.
But in my opinion, he was the best of the depth forwards in terms of forechecking and physical play and was reasonably sound defensively, and he did a decent job of putting himself in position to shoot. I continue to think that if he can just slow things down a little with the puck on his stick that he has a higher gear.
But both time and volume of opportunities to prove that are clearly running low at this point. He needs to either light it up in preseason or hope an injury or two yields regular season ice time to carve out ice time and a role before it is too late.
The bigger picture at forward
With a couple veteran additions in July and a herd of prospects on the way, the Hurricanes are becoming deeper at forward. I still think that the team is light on prove top 6 scorers, but the ability to fill the bottom 6 with experienced players is increasing. In addition, the probability of finding at least depth scoring in the prospect pool is also increasing as the number of options is growing.
Right now (and without getting completely bogged down in line numbers and combinations, I see the Hurricanes lineup as follows:
Skinner / Rask / Williams
Aho / Staal / Lindholm
Teravainen/ Ryan / Stempniak
Nordstrom / Kruger / Jooris
Trying to steal a roster slot: McGinn, Di Giuseppe, prospects.
The Hurricanes' depth at least in terms of filling the bottom 3-4 forward slots is significantly improved from only a couple years ago. Entering training camp with a couple decent players with NHL experience in McGinn and Di Giuseppe on the outside looking in is exactly what a team wants.
What say you Canes fans?
Am I the only one who thinks that Phil Di Giuseppe is closer than his scoring production indicates to breaking through and winning/keeping a slot?
Which, if either, of McGinn and Di Giuseppe do you think has a chance to rise up in training camp and seize ice time?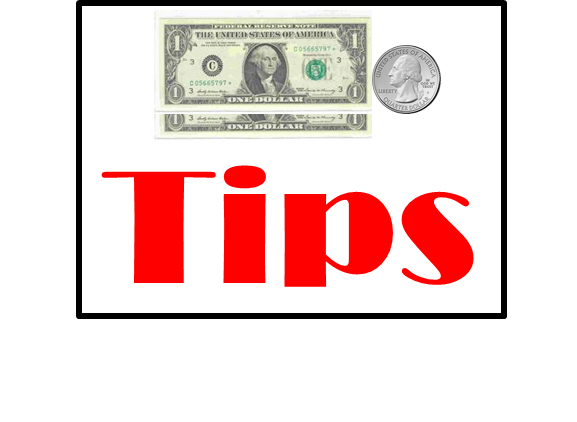 Go Canes!