If you haven't yet, please take a look at the Canes and Coffee's Off-season Fantasy Hockey Contest. Especially the NHL draft part of it is a bit like throwing darts at a list of names, but it should be fun.
---
Yesterday, I started a tour through all of the other 30 NHL teams in search of at least one player on each team who could be a useful trade addition as Ron Francis works to build the Carolina Hurricanes 2017-18 roster. That article covered the first 10 teams alphabetically — Anaheim through Detroit.
That article had a few teams rich with interesting possibilities in Chicago and Colorado and a couple other teams with a decent set of 'what if' scenarios in Anaheim and Detroit.
Today's article will address the middle 10 NHL teams alphabetically.
Edmonton Oilers
If I had to make a top 5 list of teams with the greatest potential to do a deal that significantly impacted the Hurricanes' 2017-18 season, the Oilers would make it. The team had a great 2016-17 season making and going two rounds deep in the playoffs courtesy of a couple young stars in Connor McDavid and Leon Draisatl. Those two stars are scheduled to come off their entry-level contracts (Draisatl this summer and McDavid next summer) and sign hefty deals. The upshot is that the Oilers will need to unload some salary over the next two years to make the salary cap math work. Sitting in the cross hairs of that math project are Ryan Nugent-Hopkins and Jordan Eberle. Both players are good offensive players but suddenly the second tier below the young stars. And both players currently earn $6 million per year on their current deals. Nugent-Hopkins would fit my general target of adding an offensively-leaning, top 6, scoring line center. Eberle is a right wing but does meet the general 'scoring boost' requirement in the form of a proven player. What might be most interesting is the fact that Edmonton could find themselves largely trying to cut salary and might therefore be willing to do a deal whose core is a package of futures. If Francis does not want to part ways with a young top 4 defenseman and that is the going rate for one of the few players better than Nugent-Hopkins and/or Eberle, both are probably in the next tier of possibilities. Possibility-Medium/high. There are a handful of better options, but when balancing trade cost and level of play, both of the Oilers' options could rise to the top of the chart.
Florida Panthers
Florida is admittedly a stretch, but in the name of coming up with at least one player for every team (except Las Vegas who does not have players yet), I will go with Mark Pysyk. He is similar to Steven Johns from Dallas in that he could be a serviceable right shot defenseman with a decent volume of NHL experience (207 games) to create a more steady third pairing than 2016-17. Whereas John is a big, physical, stay-home type, Pysyk brings more skating and ability to move the puck. He would be fourth on the Panthers' list of defenseman to protect and therefore maybe available via trade, and he is a restricted free agent with arbitration rights this summer. Possiblity-Low. Adding a depth defenseman before the expansion draft just likely is not high enough on Francis' priority list and the arbitration rights also add contract risk.
Las Vegas Golden Knights
At a basic level, Las Vegas is soon to be stocked with a collection of players who are the 11th-15th best players on each team (considering some younger exempt players added to the 10 protected). In addition, Las Vegas should definitely be willing to consider deals that help stock its prospect pool. As such, after the expansion draft is completed, Las Vegas could be a marketplace for decent depth players. Possibility-Medium/high; though it is obviously not possible to identify targets until the Knights actually have a roster.
Los Angeles Kings
The Kings are easily one of the toughest teams to justify as a trade partner. Past Anze Kopitar and Jeff Carter who are both signed to long expensive contracts and going nowhere anyway, the Kings really do not have what Francis is shopping for. Someone help me out and come up with something even remotely viable for an NHL-level trade with the Kings. Possibility-Very low.
Minnesota Wild
The Minnesota Wild are a bit like the Anaheim Ducks in that they have more players than they can protect in the expansion draft. In addition, the Wild could also have salary cap issues, and the team is also likely looking to make a change or two after another disappointing early playoff exit after a strong regular season. The possibilities here are numerous. Nino Niederreiter is coming off a strong season and will receive a significant raise as a restricted free agent. Two of Marco Scandella, Matt Dumba and Jonas Brodin will need to be exposed in the expansion draft. I actually think that the expansion will be a non-issue. The Wild just have too many players to protect, can only lose one and will not help themselves by trading away three good players instead of just facing up to losing one. In addition, despite being good players, I think the three defensemen are likely a tier higher than Francis will shop blue line-wise and therefore too pricey. Nino Niederreiter is most interesting. He could bring a power forward element that the Hurricanes generally lack. At 24 years old, Niederreiter could also be a long-term addition. His 25 goals and 57 points in 2016-17 were impressive. The only hang up I have with Niederreiter is that I view him as more of a complementary player than a true catalyst, and I think the Hurricanes really need more of an offensive driver. Interestingly, Niederreiter is very similar to the kind of player that Julien Gauthier projects to be if he develops successfully. Possibility-Medium in general for Minnesota simply because the team has so many moving parts and generally low for Niederreiter. He is a good player, but I do not view him as being a great match for what I think Francis wants to add.
Montreal Canadiens
After a disappointing early playoff exit for a team largely built to win now, it is reasonable to expect changes in Montreal this summer. And the player whose name seems to come up most is Alex Galchenyuk. And lo and behold, Galchenyuk fits the Hurricanes' needs pretty well. Galchenyuk is young and reasonably established in the NHL. He has a C1 ceiling and has at least partially lived up to that billing and his high draft pedigree. On top of that, despite having a decent 2016-17 season scoring-wise with 44 points in only 61 games, he spent the season bouncing around the lineup and regularly in the media as a player who might not have a future in Montreal. He is a restricted free agent and probably set to earn $4.5 – $5.5 million for his next contract. With Montreal looking to shake things up a bit, probably needing to shed some salary to do so and seemingly not that happy with Galchenyuk, he figures to be available and quite possibly at a price lower than the top-tier centers. Possibility-At least medium. Galchenyuk is on the list of players reasonably likely to be moved this summer, and though maybe not the top option, he fits what the Hurricanes need.
Nashville Predators
Nashville looks a bit like Minnesota and Anaheim in the sense that they have enough depth such that they are bound to lose a pretty good player to the expansion draft. And because there are a couple more pretty good players behind the first, trading their way out of it probably will not work either. So the Predators could be forced to just cling to the consolation that they can only lose one player. The player the Predators seem destined to lose is Ryan Ellis who is a pretty good top 4 defenseman but with a modest salary for his role. His salary cap hit is only $2.5 million for the two years remaining on his contract though his actually salary is $3 million and $3.5 million in 2017-18 and 2018-19 respectively. If there are too many defenseman on the pre-expansion draft market with not enough teams with room to protect them, could Francis swoop in and buy low? With his financials, Ellis could make the Hurricanes even deeper on defense while the youth develop and could easily be flipped later to a team that needed defensive help but did not have a ton of cap space. Probability-Low. Even if he ends up being a pre-expansion draft bargain, Ellis is still probably overkill for what Francis wants to add defensively.
New Jersey Devils
New Jersey is one of a few teams in today's set that do not jump out as a great trade partner. Rather than throwing out the name of a random depth player and just pushing forward how about this? — Now with the first overall pick and 11 total picks in the 2017 draft, is there any chance that the Devils suddenly commit to a more aggressive rebuild? If so, is there any chance that New Jersey offers up Taylor Hall for a package of prospects farther along than the set of picks in this year's draft? The Hurricanes could put together quite a package of 2015 and 2016 draftees who have progressed. Probabilty-very low. New Jersey just acquired Hall last summer. Plus he is only 25 years old and makes sense as a young leader and key part of New Jersey's youth movement.
New York Islanders
The Islanders are set to lose either Calvin De Haan or Travis Hamonic to the expansion draft if the team does not deal one of them first. Calvin De Haan could play in a top 4 role, but as a restricted free agent with arbitration rights, his next contract will not be cheap. As such, I think he only fits with the Hurricanes if Francis is reasonably certain that he will be trading a defenseman to gain a top 6 forward. Possibility-Very low.
New York Rangers
After a disappointing second-round exit from the playoffs at the hands of the Ottawa Senators, the Rangers are a team likely to make changes this summer. Ideally, I think they would like to rework their blue line and add an impact player or two. But the challenge will be doing any of that being up against the cap and with some challenging contracts to move. I do not see the Hurricanes having any interest in Rick Nash and his big contract or even Derek Stepan who is a good player but maybe too much like Jordan Staal. The players that jump out as interesting are medium-priced forwards J.T. Miller and Kevin Hayes. Either could provide more top 9 depth for a reasonable price, but neither is really the difference-maker that the Hurricanes ideally need to add. As such, I do not see Francis doing much here unless the Rangers get silly, and the price is dirt cheap. Possibility-Very low.
Today's set of teams runs very hot and cold. I see the Canadiens and Oilers as very good trading partners and to a slightly lesser degree the Wild and Rangers also viable trade partners that make sense. In addition, Las Vegas could be a source of good depth players after the expansion draft. The other five teams in general seem like a stretch for anything other than a depth player type of swap.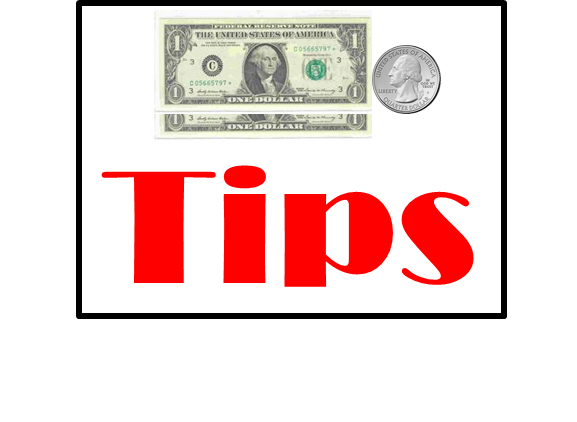 Go Canes!