If you have been away for a few days, quick catch up includes checking out Canes and Coffee's Off-Season Fantasy Hockey Contest and also the start of a series of player reviews for 2016-17 AHL-level prospects.
Remember also as things get busy heading into mid-June, that by bookmarking our Chronological Blog list that includes all articles, you can have a scroll-able list at your fingertips at all times to browse what you missed.
---
As part of my team by team tour of CapFriendly this past weekend that I mentioned yesterday, I made a back-of-the-envelope list of players by team that could part of the Hurricanes roster equation for the fall. Most teams actually did have players who could be relevant, but I also forced myself to come up with at least one from each team to fill out a list.
Today's Daily Cup of Joe works through the first 10 out of 30 teams.
Anaheim
The Ducks are very much an expansion draft play. The team has not just one but a couple too many players than it can protect and seems certain to lose one of the better players lost in the expansion draft. Because their 'good but unprotectable' list runs multiple players deep, the Ducks are probably best off dealing directly with Las Vegas to push a choice they want for a cost. They cannot really trade their way out of it because it would need to be multiple players. But they will at least explore trading a player or two before the draft. The possible list includes Sami Vatanen, Cam Fowler and Josh Manson on defense and Jacob Silfverberg at forward. Only for a discounted price, I like Cam Fowler as a one-year rental to a bridge to Hurricanes youth filling bigger roles. The issue with the defensemen is that they are all higher-end options who would be pricey mid-summer after the expansion draft. At anything close to full price, I pass. The interesting question will be if there are bargains to be had for defensemen set to be exposed in the expansion draft because most of the teams who would want them also have three core defensemen already and cannot protect them through the expansion draft either. If so, is there a chance that Francis shops here just because the bargains are so good and/or because he is considering parting with one of his current defensemen to land a forward? Possibility-Low but growing if Anaheim cannot find a bidder with room to hold another defenseman through the expansion draft.
Arizona Coyotes
The big name being bandied around in Arizona is goalie Mike Smith who is obviously of no interest to the Hurricanes. And the Coyotes do also have a few very good young players, but they are part of the core and not going anywhere. The player who is probably most logical is Anthony Duclair. Duclair is only 21 years old and has already demonstrated a pretty good NHL scoring touch netting 20 goals as a 20-year old during the 2015-16 season. But he regressed in 2016-17, put up only 15 points in 58 games and spent time in the AHL. As a restricted free agent, he could be an interesting swap for Ryan Murphy to provide both players with a change of scenery. Duclair would provide another scoring prospect in return for a defenseman who keeps falling farther on the Hurricanes deep depth chart on the blue line. Possibility-Low. Swapping 'change of scenery' prospects just is not that high of a priority for anyone.
Boston Bruins
The Bruins are another team that are not a great trade partner for the Hurricanes. Former-Cane John-Michael Liles could be an interesting addition in a depth defenseman role if he wants to come back to Raleigh, but he is actually a free agent and not Bruins' property. In the name of being thorough, the best match I can find is forward Ryan Spooner. He is a pretty good middle of the lineup playmaker who can play on the power play and play either center or wing. He is a restricted free agent, but if the Hurricanes try to leverage their increasing depth and build a fourth line capable of scoring, he could fit. Possibility-Low; there are too many other higher priorities, and his restricted free agent status and decent scoring numbers make his new salary potentially too high for his role.
Buffalo Sabres
The big name floating around in Sabres' conversations these days is Evander Kane. He has only one year remaining on his contract at $6 million, and maybe partly due to some off-ice issues does not seem to be in Buffalo's long-term plans. He could fill a need on the Hurricanes as a true power forward who plays with an edge, and could be the third part of a Kane/Staal/Lindholm checking line that is incredibly difficult to play against. But with only one year remaining on his contract, the Hurricanes' two deep long-term at left wing (Jeff Skinner and Sebastian Aho), I think it is unlikely that Francis would come anywhere close to winning a bidding war for short-term help from Kane. Probability-Very Low.
Calgary Flames
An interesting name making the trade conversation list is Sam Bennett. Bennett is still young, just getting ready to turn 21 on June 20, and brings a high draft pedigree as the #4 overall selection in the 2014 NHL Draft. But in two seasons in the NHL, he has yet to 'wow' in Calgary. He had only 26 points in 81 games in 2016-17 and was a healthy scratch during the winter. He was one of Calgary's best players in a really short playoff stint that saw the Flames get swept which should boost Bennett's stock despite the disappointing 2016-17 season overall. Best bet is that Calgary will show some patience with the talented young player, but if Calgary decides to move on, Bennett becomes interesting at a discounted price. He would NOT qualify as the C1 that the Hurricanes are ideally looking to add since he is unproven, but if Calgary really is ready to move on despite Bennett's young age, he becomes interesting at enough of a discount. Possibility-Very Low. Bennett's rebound in the playoffs should buy some patience in Calgary.
Chicago Blackhawks
After the Versteeg/Nordstrom, Teravainen/Bickell and Darling trades in the span of a couple years, Ron Francis definitely seems to have Stan Bowman's number on his speed dial. The name of the game in Chicago is trying to make the salary cap math work every off-season. Good but probably overpaid checking line center Marcus Kruger seems to be one of a few players that the Blackhawks are looking to ship out. I have no interest in a good depth center at his price. The player who jumps out at me is Marian Hossa because of his strange contract terms. (I wrote this up in detail earlier this week.) Hossa has four years remaining with a $1 million salary (fits nicely with the Hurricanes) but a hefty $5.3 million salary cap hit (does NOT work for the Blackhawks). Possibility-Medium; the Hawks need to do something. They will try other options first, but as those fail, they need to work down the list.
Colorado Avalanche
Who knows exactly what will actually come of it all, but at least in terms of advertising, Colorado is the everything-mart for adding top-end scoring forwards. Matt Duchene was tops of the trade chatter in February but ultimately pushed to summer. Gabriel Landeskog was similarly rumored to be available as part of an Avalanche shake up. And more recently, it has been suggested that if Joe Sakic cannot get a fair return for either Duchene or Landeskog that perhaps he will consider trading Nathan MacKinnon instead. I had MacKinnon as my top target (if he is available at all) earlier this week. Either MacKinnon or Duchene would fill the C1 slot with a player capable of leading a scoring line. The burning question is trade cost and how much Francis is willing to pay. Possibility-Medium. This a good opportunity, but there will be competition, and it is unclear if Francis will be willing to meet asking price which likely includes a young NHL-level defenseman.
Columbus Blue Jackets
When one looks at projections for who Columbus will/will not protect for the expansion draft, one player who jumps out as possibly being available for Las Vegas is Boone Jenner. He is a restricted free agent with arbitration rights coming off a contract that paid him $2.9 million per year. If he will in fact be exposed for the expansion draft, he could also be available via trade beforehand. But from my article at the very front end of building the Hurricanes 2017-18 roster, I think Jenner likely falls into the category of 'shiny stuff.' He is a good player but really only depth scoring, not an offensive catalyst, and therefore potentially pricey for his role. But in the name of doing all 30 teams, he is the player who looks moderately interesting who could be available. Possibility-Low.
Dallas Stars
Again working the expansion draft angle, Stephen Johns looks to be the odd man out on the Stars blue line. The Stars might be content to expose and lose him versus someone else, but he could also be available via trade before the expansion draft. If the Hurricanes have a left shot puck-moving defenseman in the #5 slot which would be the case if Fleury rises up to win that slot with Hanifin in the top 4 or also if Hanifin slid back down to the #5 slot. So a good complementary partner in either case, could be a right shot, stay-home, physical defenseman who can kill penalties. That is exactly what Johns is and for a reasonable price no less at only $725,000 for 2017-18. The issue is that the Hurricanes are already overstocked with depth defenseman (Murphy and Dahlbeck), so it likely takes someone moving out to make room. Possibility-Low possibly increasing a bit if the Hurricanes deal Ryan Murphy.
Detroit Red Wings
I wrote Henrik Zetterberg up in some detail earlier this week when I pegged him as an incredibly good bridge player in the C1 slot IF the Red Wings decide to go fully into rebuilding mode and collect futures for Zetterberg. It is unclear if that is their plan, how Zetterberg fits into their future or any of that, but it actually makes some sense. Possibility-Low with a significant upgrade possible if Detroit commits to rebuilding.
When I sort through the list of 10 teams, I think the situations to watch are the ones in Anaheim, Colorado, Chicago and possibly Detroit if they enter full rebuild mode.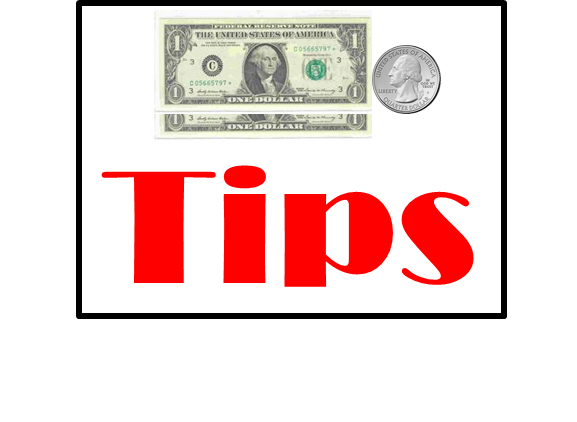 Go Canes!