I had a rare extended chunk of time this weekend in an empty house. My wife was out with a friend visiting from out of town and my three children were dispersed about the neighborhood with friends. I managed a wonderful nap and then spent the rest of rare weekend quiet time going full geek mode on hockey for a couple hours. I spent a chunk of time going roster by roster on CapFriendly looking at salaries, depth charts and potential expansion draft challenges.
Some of my research has already founds its way into my writing. Part 4 of my series at the front part of the week detailed the handful of interesting, Canes-friendly contracts that I found. Part 5 for Tuesday listed the toughest decisions that Francis had to make this summer and honed in on the potentially interconnected web of adding a top 6 scoring forward, potentially trading a roster defenseman to do so and also building a solid top 4 on defense. And Part 6 yesterday netted out considering probably a couple dozen forward options and whittled the big list down to a single top forward target and a plan B that might/might not be possible at all.
Along the way, here are a couple other thoughts that did not make it into the other articles at least in detail.
1) Expansion draft maneuvering as tea leaves for how Francis plans to add a forward
What, if anything, Ron Francis does in terms of shopping for/adding a defenseman prior to the expansion draft could say a lot about Francis' plan to add a forward and also about what he is willing to trade to do so.
No doubt, Francis has had a good number of conversations already and has a reasonable idea of what the cost will be to add different forwards. Short answer is that the good ones will not come cheap. It could be that they cost a boat load of futures, or it could be that the table stakes are a young roster defenseman.
If Francis decides that to get what he wants, he will need to move a roster defenseman, it will create another hole to be filled. And short of wishing and hoping that Fleury pulls a Slavin/Pesce and just parachutes right into such a role, the Hurricanes really do not have top 4-capable depth past the four players currently slotted there (Slavin, Pesce, Faulk, Hanifin). So if Francis has intentions of parting with one of his four young NHL-level forwards, he will most certainly need to add some kind of replacement.
The time to do that is prior to the expansion draft because of the weird supply/demand situation that the expansion draft creates. Before the expansion draft, there is potentially fairly significant extra supply because 5-6 teams have four capable top 4 defensemen but only the ability to protect three. In addition, demand for top 4 defensemen should be similarly low before the expansion draft because teams with three solid defensemen looking for a fourth are not able to add the fourth until after the expansion draft. This is because they would not be able to protect the player before the expansion draft and therefore run the risk of adding a solid fourth defenseman only to have him lost a few days later in the expansion draft.
So before the expansion draft, the Hurricanes are one of only a few teams who could both add and protect another defenseman.
If Francis knows he is going to need another top 4 defenseman, because of his trade plans, the time to add one is pre-expansion draft.
So while there is a chance that Francis is just shopping opportunistically for a player he will keep, a move for a defenseman pre-expansion draft could hint at how Francis plans to add a top-end forward and what assets he plans to spend to do so.
2) Lee Stempniak and Teuvo Teravainen as potentially interesting trade pieces
First, to be clear, I am not keen on unloading Lee Stempniak. In an early article on the expansion draft on March 29, I differed from the broader hockey media in saying that the Hurricanes could and would protect Lee Stempniak and instead risk and lose one of younger players Brock McGinn or Phil Di Giuseppe. I think Stempniak is a solid veteran top 9 forward with some flexibility who fits in the 2017-18 top 9.
Teravainen is younger and therefore with longer-term upside too, but I view him similarly. He is serviceable top 9 who could fit in a few places.
And for a Hurricanes team that is finally reaching the point where it can fill out a top 9 without having to reach too much, the team needs players like Stempniak and Teravainen to provide depth.
But that same depth could be valuable to other teams too especially when you consider Stempniak and Teravainen's salaries. Stempniak is slated to make $2.5 million in 2017-18, and restricted free agent Teuvo Teravainen figures to re-sign for a similar annual salary.
One of the most common trade possibilities for Ron Francis is the story whereby a team has salary cap challenges and therefore needs to get rid of a higher-end forward primarily with the goal of cutting salary. But when these salary cap-strapped teams trade a forward, they must replace him with something. Once salary cap hit is factored in, Stempniak and/or Teravainen could be perfect for some of these teams. One of these players will not be enough to get a deal done by himself, but just maybe one of them is enough to be packaged with futures to avoid needing to part with a young NHL defenseman.
If Tampa Bay trades Jonathan Drouin because the team cannot fit his new salary, Stempniak or Teravainen could back fill the slot for $3 million or more less.
If Montreal makes a push for Matt Duchene and decide to unload Alex Galchenyuk to make room, the Habs could find themselves then pushing up against the salary cap ceiling but needing another forward. Galchenyuk's new contract likely to be $5 million or more might not work, but perhaps Stempniak or Teravainen's does. One of those players does not get Galchenyuk by himself but maybe sending a good even if slightly less roster player plus a decent package of futures gets a deal done with the blue line still intact. It does create a hole at forward, but the hope would be that Francis could again find a decent bargain for a third line type forward
Same could be true in any other situation where the trade of a forward to the Hurricanes creates a hole and where salary cap is an issue.
3) Nathan MacKinnon
It was the focus of yesterday's article, but in comparing the options thought possibly to be available, he stands out to me. At his age and level of play, I just think that the balance of high upside with modest downside is tremendous given his contract.
4) The expansion draft and salary cap double whammy for generating options
When I look at the number of teams and players potentially impacted by the expansion draft and then go back and look at the number of teams and players potentially impacted by salary cap challenges, I really think this summer is unprecedented for volume of possibilities. Going through CapFriendly team by team seemed to turn up a situation every other team and then a couple more players here and there until the potential list of options was pretty big. I think that bodes well for Ron Francis and the Hurricanes. He has shown a knack for pulling good deals out of thin air by leveraging unique situations. He just needs to pull off one more of those deals but on a bigger scale this time.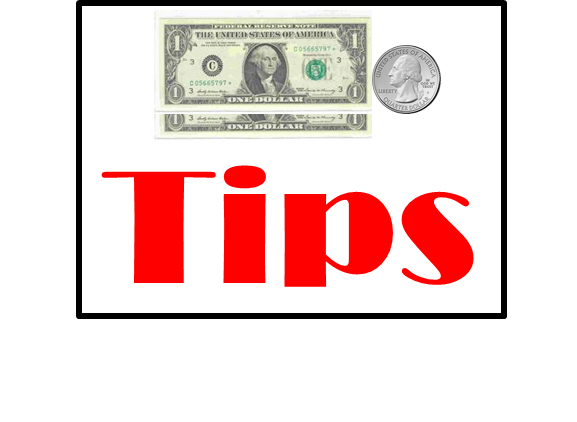 Go Canes!