If you have not seen it yet, the (digital) mailbox is officially open and accepting reader articles with the aim of more or less turning Canes and Coffee over to the community. If you have ever had an inkling to write about the Hurricanes, check out the details HERE.
---
Yesterday's Daily Cup of Joe ventured down the road of considering remaining options to upgrade the forward group. I passed on Jaromir Jagr and Thomas Vanek, added a couple new trade options that are at least interesting enough to consider at the right price, and held out hope but not desperation that Francis could still end up stealing one of the top-tier targets that still have not moved. The comments suggested that most people were similarly or even more content to go with the existing set of forwards into the 2017-18 season. Except for always being opportunistic when the opportunity presents itself, I mostly agree.
Shortly after start of free agency, the Coffee Shop voted pretty strongly in favor of going with the blue line as is. Despite recognizing  that I am running into a headwind, today's Daily Cup of Joe considers the potential need and the options available to make one more upgrade to the blue line.
Comparing the current blue line to the 2016-17 blue line
A good starting point is understanding where exactly the team is right now relative to the defense corps for the 2016-17 season. When you sort through the changes looking at the majority of the season, the personnel changes are thus:
–Trevor van Riemsdyk has replaced Ron Hainsey.
–Haydn Fleury is, in my opinion, the most likely bet to replace Matt Tennyson.
–The team is also minus opening day depth in Ryan Murphy and Jakub Nakladal whose slots would be filled by inexperienced players in Charlotte if the team needed an eighth or ninth defenseman because of injuries.
Things look a little bit different if one focuses on slots instead of personnel changes. Noah Hanifin would remain in the #4 slot that he filled when Hainsey was traded. van Riemsdyk figures to start in the third pairing right defense slot that was a revolving door last season. And either Fleury or Klas Dahlbeck figures to be the left side of the third pairing.
When you total it up personnel-wise, the net change is pretty small — van Riemsdyk and Fleury in and Hainsey, Tennyson, Murphy and Nakladal out.
Understanding the level of play of the 2016-17 blue line
One of the biggest stories out of Raleigh for the past few years has been how incredibly promising the future of the Hurricanes defense looks. In no way, do I dispute this fact. In having a chance to talk with Jordan Futrell who is Canes and Coffee's eyes in Charlotte, he has me convinced that Haydn Fleury is ready to make the jump. I was also impressed with Jake Bean's level of improvement at prospect camp in late June. And of course the current top 4 averages about 23 years of age. The trajectory and potential is unmistakably positive.
But I also think the Hurricanes hockey community has a tendency to fast forward right up to the promising future and in the process maybe misses a bit on assessing the 2016-17 reality. Putting potential, upside and all of the wonderful future stuff aside and looking only at the 2016-17 season for me painted the picture of a work in progress. Aside from greedily wanting just a little bit more offense, the top tandem of Jaccob Slavin and Brett Pesce realized the wonderful future ahead of schedule in 2016-17. The duo was every bit of a legitimate top defense pairing. The team won when they were on the ice and generally lost when they were not.
But past Slavin/Pesce, I would call the entire rest of the Hurricanes' 2016-17 defense a mixed bag at best. Hainsey/Faulk was an Achilles' heel throughout the first two-thirds of the season, especially on the road, and the struggles were not just Ron Hainsey. I detailed Faulk's defensive struggles in his 2016-17 'report card' article.
Noah Hanifin similarly found tough sledding through more than half of the 2016-17 season before getting his feet under him and finishing on a higher note. No doubt Hanifin was impacted by the instability in the slot next to him, but the fact of the matter is that he very much looked like a young player suffering through growing pains through about two-thirds of the season himself. If you missed it and care to catch up, Hanifin's 'report card' article is HERE. Like Faulk, Hanifin righted the ship and played his best hockey down the stretch when the team was surging.
What is reasonable to expect from mostly the same group for the 2017-18 season?
The common struggles through 55-ish games followed by a strong last 25-ish games for both Hanifin and Faulk who are a reasonable bet to be the team's second defense pairing, creates an interesting half full or half empty decision for General Manager Ron Francis.
The positive version of ifs…
–If Noah Hanifin starts from where he finished the 2016-17 season and then takes another step forward from there, it is not at all unreasonable to believe that he could be a serviceable or better #4 defenseman in 2017-18.
–Based on a higher level of play defensively in the past and his strong finish, it seems perfectly reasonable to expect better from Faulk defensively such that he is a better top 4 in 2017-18.
–van Riemsdyk easily seems like an upgrade to the revolving door that was the right side of the 2016-17 third pairing right defense slot.
–And based on taking the gradual road and also his 2016-17 AHL play that grew stronger as the season wore on, it is not unreasonable to think that with a solid partner to support him that Fleury could both learn on the job and be adequate on the third pairing.
IF things go well, the current crew has the potential to not only match but exceed the team's level of blue line play from the 2016-17 season.
The negative version of ifs…
–But if Hanifin regresses even a little bit and suddenly looks like the first half of 2016-17 version, he quickly becomes a young player who is learning on the job and just makes too many mistakes to be solid in the top 4.
–And if Faulk starts slow (like he always seems to) and repeats the first half of his 2016-17 season, what many project to be the Hurricanes second pairing could actually be worse than last year's Hainsey/Faulk that was a liability especially on the road.
–And if training camp and preseason suggest that Fleury still needs more seasoning in the AHL (which is not impossible or necessarily even a bad thing), the Hurricanes are suddenly six defensemen deep at the NHL level including Dahlbeck with a meager 15 games (13 Samuelsson, 2 Carrick) of NHL experience available from the AHL level.
–And (gulp) what if even one or two of the bad ifs happens and is combined with an injury to Slavin, Pesce or Faulk?
Sure the glass half or maybe more like 80 percent full version is rosy, but for me the potential to build a reasonably solid plan B with even just a couple setbacks looks really dicey.
Sticking to my guns
I love the positive version of ifs as much as anyone else, and I fully think they are possible for the 2017-18 season. But I would not bet the 2017-18 season on everything working out.
In my article entitled In my very first article building the 2017-18 roster, I had adding another defenseman as my third priority for the summer, and I was not settling for third pairing depth help.
I finished by saying:
"I want a proven veteran capable of stepping into the top 4 if necessary or otherwise being injury depth for that slot while providing stability, possibly with a rookie partner, for the third pairing."
Some might point to Trevor van Riemsdyk and say that he fits the bill for upgrading the defense, but minus Hainsey, continue to feel like the Hurricanes are one short and could use more than run of mill third pairing depth.
But even if Francis wanted to, it's too late to find such a player. Right?
Andrei Markov, despite his advanced age, is the one pure version of a top 4 still available in the free agent list, and no the Hurricanes are not going to get him. He seems destined to either capitalize on the shortage of top 4 defensemen and get too much salary and term for his age from a team desperately in need and/or to just return to Montreal.
Past Markov, there is actually a reasonable pool of players who like the Hurricanes situation above have some ifs attached to them. The onus would be on Ron Francis and his scouting team to find the diamond in the rough. Basically, they would be looking for the 2016-17 version of Dennis Seidenberg who was considered deep depth at best during the summer coming off of a couple injury-riddled years but proceeded to have a solid season mostly playing in the top 4.
Johnny Oduya (35 years old)
His history is that of a mobile, skating defenseman, but he will turn 36 before the 2017-18 season starts. His two-year run in Dallas might suggest that he hit the over-30 wall, but is it possible that he just got mired in a general defensive mess in Dallas and could rebound? And we do collect former Blackhawks.
John-Michael Liles (36 years old)
Last we saw him in Raleigh, Liles was taking Brett Pesce under his wing and helping the rookie hit the ground running in the top 4 at the NHL level. He is not the offensive catalyst that he was a decade ago, but could he be sound, solid and serviceable?
Dennis Wideman (34 years old)
In recent years, he has slid down the Calgary Flames depth chart and seemed to give up much of the scoring clout he had awhile back. His generally trajectory definitely suggests that he is declining, so it would take a bet by the scouting team that he just needs a change of scenery.
Mark Streit (39 years old)
Perhaps the fact that he was mostly a healthy scratch throughout the playoffs on a depleted Penguins blue line is all one needs to know to just walk past Streit. But if he does have one more good year in him, the fact that he is comfortable playing on either side of the ice is nice flexibility, and he figures to be at least capable on the power play until he hangs up his skates.
Cody Franson (29 years old)
Franson will hit the 30 mark before the 2017-18 season starts, but he is still young guy for this group. He has developed a reputation for being a good offensive and power play defenseman, but 'meh' at best defensively with mobility issues. That sounds like a third pairing ceiling in today's NHL, so it would be up to the scouting team to say if they see more.
Jason Garrison (32 years old)
Garrison is the one player on this list who is not a free agent, but as property of the Las Vegas Golden Knights, he is close. The Knights still have a whopping 11 defensemen on their roster, so my best bet is that he could be had almost for free. Las Vegas might even be happy to take a decent AHL defenseman in return just to help clear their logjam on the blue line at the NHL level. I am on record as being intrigued by Garrison, but my couple checks on him suggested that he might have smacked into the post-30 wall because reviews on his 2016-17 season in Tampa Bay were not great. Garrison has a $4.6 million salary cap hit but only a $2.5 million salary. Might Las Vegas eat half of his salary to make him a third pairing addition salary-wise. Finally, Garrison is another player for which the scouting staff would have to make a vital assessment of what level of play he is capable of for the 2017-18 season.
If I was Ron Francis…
If I had the big office at 1400 Edwards Mill Road, my thought process would go like this:
1) I would have my scouting team doing a quick but detailed research project on each of these players. If the team believed that one of these players was significantly better than the rest (i.e. still top 4-capable), I would work aggressively to get a one-year deal done with that player.
2) If it comes back that they really are all just third pairing depth at this point, I would still be making calls to try to land one more veteran defenseman on a one-year deal on the cheap.
At a conceptual level, I like Jason Garrison and Johnny Oduya as good, mobile, defense-first defensemen from only a few years back, but again the key input is whether the scouting team thinks they are still anything close to that level.
What say you Caniacs?
1) Someone tell me (again) that Faulk will rebound and Hanifin is in fact ready and will not regress and that I am fixing something that is not broken?
2) But be honest, does the list of negative ifs and/or the potential for even a single injury to expose the shallowness of today's blue line scare anyone else at least a little?
3) Does anyone like any of the players identified above or have any other trade options to add a bit more defensive depth?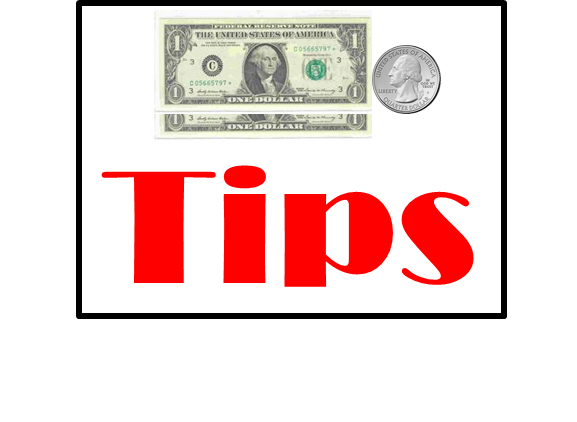 Go Canes!