If you have not browsed around the main page today, please also check out our call for reader articles. We are starting the process for a fun week where readers mostly take over Canes and Coffee. Details are HERE.
---
The very first article of this long meandering series started way back on May 31 where it logically should have – identifying priorities.
At the time, I would have guesstimated the odds of Hurricanes general manager Ron Francis adding what I defined as a "top 6 scoring forward capable of (IMPORTANT) driving offense not just being a complementary player" at something like 60-65 percent. Francis did not use exactly the same terms I did, but he was in the same ballpark with his comments shortly after the conclusion of the 2016-17 season. 
For me, the 60-65 percent positive represented Francis' desire to upgrade at forward and willingness to spend at least from his stockpile of draft picks to do so. The 35-40 percent negative represented the fact that top 6 forwards are difficult and expensive to obtain and also the fact that Francis' thoughts on what exactly he needed could have differed from mine.
Justin Williams
Interestingly, Francis' exact words were in the post-season press conference were, "If we can get another player that gets us 20 goals up front, that's something we're going to explore because it's a need for us." On the surface, Justin Williams (who scored 24 goals in 2016-17) obviously qualifies, and based on that (but not knowing Francis' detailed intentions and plan), Francis might actually have accomplished exactly what he set out to do when he added Justin Williams.
I have written about the Justin Williams' acquisition in more detail already first providing 'initial thoughts' and then doing a 'deeper dive' that looked more at how/where he might fit in the Hurricanes' lineup.
Without revisiting all of the details, here is where I land in the end with the acquisition of Justin Williams:
*  He is an upgrade to the Hurricanes top 9 forwards and also an upgrade scoring-wise. If I slotted the team's forwards before his acquisition, my math would have him bumping someone like Brock McGinn, Phil Di Giuseppe or Derek Ryan out of the top 9. He is a scoring upgrade to any of those players especially the 2016-17 version of McGinn or Di Giuseppe.
*  The leadership addition (wrote about that and the "C" in Monday's Daily Cup of Joe) is significant and valuable.
*  But in terms of my priorities and needs assessment, Williams does not meet my requirements. I view him as a tremendous version of the complementary player, not a pure catalyst who drives a scoring line.
*  Again, it is important to note that though Francis did not address my specific requirement, he might well have addressed his own which may have been different.
*  In addition, there is more than one way to skin the cat. Even if I am correct that the Hurricanes lineup really needs one more high-end offensive catalyst and Williams is not exactly that, this does not automatically spell doom. There are various recipes and combinations that can yield NHL playoff teams.
Might Francis do more?
With the signing of Justin Williams to a two-year contract at $4.5 million annually, Francis spent a big chunk of whatever he has for budget for his 2017-18 roster. This does not mean another move is impossible, but with some budget spent, with seemingly no movement on the trade front signifying that at least so far the ask is too high and with the free agent list significantly depleted, my back of the envelope math would peg the probability of another significant deal for a forward at something like 15-20 percent.
I think that number captures the fact that Francis is still opportunistically shopping for the right player at the right price. That number also accounts for the fact that Francis is very much okay with going into training camp with the forward group that he has now if no bargains or at least fair deals for top-tier forwards emerge.
But it is nearly mid-July and the volume of hockey news is hitting its annual decline, so for the sake of contemplation and also with the aim of leaving no stone unturned in building a 2017-18 playoff team, today's Daily Cup of Joe takes a look at what's left in terms of options to upgrade the forward position.
Shopping what's left of the free agents at forward with an eye for scoring
The free agent pool is obviously pretty depleted at this point, but there are still a few big or at least known names left.
Jaromir Jagr
He is easily the 'shiniest' thing left on the market. Jagr could easily make most NHL teams better, and he even has ties to Ron Francis. But I just do not see it happening. My mind changes (basically I become more flexible) if Jagr is willing to take a discounted one-year deal at which point, I skip looking the gift horse in the mouth and start working on how to adjust given the late addition.
But for a real salary, especially on a deal formore than one year, I am not sure he is a great fit. The Hurricanes are three deep at right wing with Elias Lindholm, Justin Williams and Lee Stempniak, and unless Lindholm moves to center, none of those players are really the flexible kind who could just hop to the other wing (nor is Jagr). If the Hurricanes do have room in the top 9, I think it is at center or left wing. And despite the fact that Jagr continues to be productive well into his forties, I am not sure the 2017-18 version of him fits what Peters wants to do offensively which is push pace.
At this point anything is possible, but at least at a fair price, I do not see Francis making a sizable investment in Jagr.
Thomas Vanek
He equaled Justin Williams 2016-17 point total with 13 fewer games. Based on that, Vanek could seemingly be 'instant offense' on the cheap. And the Hurricanes do need more offense/scoring. But I view him as being a lesser version of Jagr. Even more so than Jagr, the question with Vanek could be whether he can match NHL pace on the wing in Peters' system. If not, he quickly becomes instant offense that fits nicely on the power play but maybe not so well anywhere else.
The rest
Past Jagr and Vanek and with an eye for scoring, I really do not see anything that interests me at the forward position in the remaining free agent pool.
I am not high on Drew Stafford or Brian Gionta. I still like Viktor Stalberg, but that would be for a depth/fourth-line role and the Hurricanes are past full in terms of depth forwards already.
In the end, for a Jussi Jokinen type deal (one year for $1.5 million-ish), multiple players could become interesting depth additions. But at anything close to expected fair value or especially if for more than one year, I do not see the remaining options as good fits.
The still maybe, possibly, allegedly available list of high-end trade targets
This group of players already received its fair share of attention, so I will not go into detail again except to say that though situations may have changed slightly, all of Matt Duchene, Alex Galchenyuk and Ryan Nugent-Hopkins are still with their original teams.
I think the trade of Jordan Eberle combined with workable math for Connor McDavid makes Nugent-Hopkins less likely to be dealt this summer. Also, the departure of Alexander Radulov from Montreal creates a slot and also salary budget such that Galchenyuk is must less certain to depart Montreal. Duchene and the Avs are still interesting. General Manager Joe Sakic has really painted himself in a corner, and it will be interesting to see if he hits desperation mode to get out of it.
I think the situation with these players mostly spends the rest of the summer right where I had it on July 3, two days after free agency started. I think Francis is still interested and willing to offer whatever he offered back in early June, but that (likely minus the top 4 defenseman that everyone seems to want) was not good enough then and only becomes relevant if someone significantly decreases his demands.
A new (mini) wave of trade possibilities
While most have been focused intently on the long-available high-end trade targets at forward and the free agent frenzy, a couple new possibilities have emerged.
Ryan Spooner – Boston Bruins
Ryan Spooner's level of play and situation could be termed Galchenyuk-lite. While it is important to first say that Spooner does NOT possess the draft pedigree or the ceiling of Galchenyuk, his situation is maybe a bit similar. Spooner has been a fairly productive offensive player for a few years now. He had 49 points in 80 games in 2015-16 and 39 points in 78 games in 2016-17. Yet, like Galchenyuk he has had some ups and downs and has yet to carve out a regular role slotting up and down the lineup and at left wing and center. His scoring numbers are not eye-popping numbers obviously, but if considered more of a median or floor number, they are not bad for an offensively gifted playmaker who is only 25 years old. And the key word there is playmaker. His all-around game is 'meh', but his strength is exactly the kind of chance generation that the Hurricanes need. In addition, Spooner is a very good power play setup man. His 15 power play assists in 2016-17 rank him tied for 30th in the entire NHL.
With Peters seemingly on the path to building not one but two defensively leaning lines that he can use for match ups, can the lineup now hold a playmaking center who is maybe not the greatest defensively but can be used opportunistically and shielded from dangerous match ups? That is about where a player like Spooner could fit in addition to being a positive addition to the power play.
Tyler Bozak
Lost in the hubbub of the kids taking over and tearing it up offensively in Toronto are carry overs like Tyler Bozak (and to some degree Nazem Kadri) whose name is popping up in the trade rumblings of late. Toronto and Carolina are not a great trade match. The Maple Leafs want a defenseman, and the Hurricanes trade options in that regard are either too much or too little for Bozak.
But if Toronto changed course and was willing to accept some combination of futures and depth players instead possibly as part of a three-way trade that nets them a defenseman, Bozak could be interesting. He seems likely to depart next summer when his contract expires to free salary cap space, so just maybe Toronto moves early.
Bozak is 31 years old and with only one year (at $4 million) remaining on his current contract, so he does not have nearly the luster of the younger players mentioned above, but in terms of winning in 2017-18, I think he could actually be a good fit if the trade cost looks closer to a rental than a marquee player.
Prorated for games played, Bozak has been a consistent 50-55-point scorer in recent years. Along the way, he has proven he can reach this level in a variety of scenarios. He did on bad Leafs teams playing on a top scoring line. He did it on a better Leafs team in a secondary scoring role. And he has also seen his line mates shift regularly from Kessel to kids.
No doubt, Tyler Bozak is from the ho-hum/not tremendously exciting category, but could he be a 'good enough' playmaking center for the 2017-18 season at reasonable cost and short-term commitment?
What say you Caniacs?
Who likes the Jaromir Jagr (or maybe even Thomas Vanek) possibility way more than I do?
Could Francis shop a tier lower on the trade market and add a capable even if not exciting playmaking center who is maybe used opportunistically on the power play and also with an eye for match ups?
In addition to Spooner and Bozak, who else might be available from a second tier of scoring center options?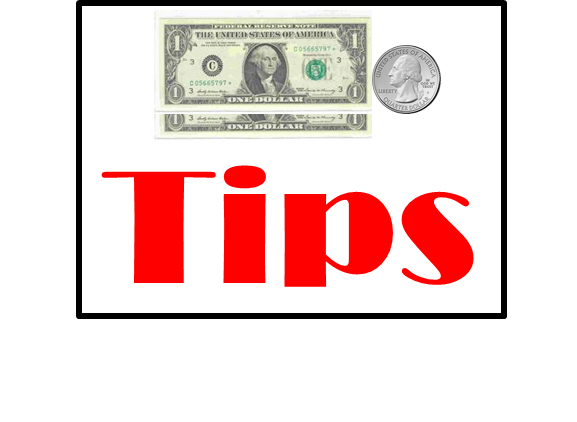 Go Canes!