If you were away from Hurricanes hockey this weekend, you missed a busy one.
The prospect camp finale and scrimmage were at 12 noon on Saturday coinciding with the opening of the NHL free agent market.
The big news of the day was the Hurricanes signing Justin Williams. Canes and Coffee offered "initial thoughts" on Saturday and followed up on Sunday with a "deeper dive" that started to consider where Williams might fit into the lineup. A special Saturday Coffee Shop article has a few polls and almost unanimous reader approval for the Justin Williams addition.
Canes and Coffee also looked into the bright future with a recap of the prospect camp scrimmage on Saturday with a good number of player by player notes.
With the dust settling on a frenetic weekly run of expansion draft, regular draft and finally the start of free agency, today's Daily Cup of Joe takes stock of where the Hurricanes are and what the options might be to make additional upgrades before the start of the 2017-18 NHL season.
Current status of the 2017-18 Carolina Hurricanes
With the addition of Justin Williams, my count has the Hurricanes up to eight legitimate/proven top 9 forwards. I include Sebastian Aho, Justin Williams, Jordan Staal, Elias Lindholm, Jeff Skinner, Victor Rask, Teuvo Teravainen and Lee Stempniak in my count. The Hurricanes do have other players who have filled top 9 roles previously and also a few emerging prospects who could vault up into the mix, but by my count what the team can count on numbers eight.
That is actually up from recent years and has the team making progress toward building forward depth that had been lacking for years.
Not included in the eight is my desired addition of a true playmaker who is the pure version of an offensive catalyst that was on my priority list when I started looking forward to 2017-18 on May 31. To be clear, I am happy with Justin Williams addition. I think he improves the team. But I do not put him in the category of being a true catalyst/playmaker.
The original priorities
When I look at that same article like a checklist, the work to date nets out like this.
Priority 1: Upgrade the goalie position. (Check)
This was addressed and addressed well some time ago when the Hurricanes added and signed Scott Darling.
Priority 2: Add a top 6 scoring forward capable of driving offense not just being a complementary player (Check-Plan B?)
Again, Williams is a good addition. He is a proven top 6 forward. He brings leadership to boot. But I do not view him as being the pure version of an offensive catalyst.
Priority 3: Add one more defenseman. (Check-Sort of)
The Hurricanes have added Trevor van Riemsdyk. He slots in the place that Matt Tennyson was signed for at a similar time last year and potentially has upside from there. For sure van Riemsdyk is an upgrade for the third pairing and hopefully a stabilizing presence that the team lacked in 2016-17. But just like with the forward addition, he is not quite what I ideally was hoping for. My wish list included more of a true #4/#5 who was capable of filling a top 4 role if necessary. I am on the fence as to whether van Riemsdyk could be such a player, but all of my checks from Blackhawks sources have him pegged pretty squarely as  #5/#6.
Priority 4: Picking up a depth player or two. (Check)
Lost in the noise of Justin Williams signing was the fact that the Hurricanes also added center Josh Jooris on a one-way contract on Saturday. I think one could also argue that Lee Stempniak was an addition in this regard since he seemed destined for Las Vegas via the expansion draft before Francis reeled him back in.  Depending on what, if anything, Francis does with the bigger priorities above, maybe he adds another depth player on the cheap, but I would not call it a must or a high priority.
So in short, Francis has moved forward on all four priorities that I identified a month ago, but at the same time he did not address two priorities directly and in the process left room for additional upgrades.
Revisiting potential targets
If I was Ron Francis, I would be focused on two things still, as I tried to further improve the team for the 2017-18 season.
1) Opportunistically shopping for a center who ideally is closer to being the true playmaking/difference-maker originally targeted on my list.
Matt Duchene and Alex Galchenyuk are seemingly still available. With the estimated salary amounts for Leon Draisatl and Ryan Nugent-Hopkins coming out of Edmonton, one has to figure that Nugent-Hopkins could be the next casualty. And New Jersey opportunistically pouncing on the sudden availability of Marcus Johansson (who I called Duchene-lite on Twitter) today for only second and third round draft picks suggests that there is still the possibility for situations to arise and make good players available.
I am firm in my original assessment that did bid Noah Hanifin plus for Nathan MacKinnon (not hearing his name so it is doubtful he is available) but was only willing to put together a package of futures and other players NOT including a top 4 defenseman for one of the other options.
2) I would still be exploring options to add one more ideally #4/#5 defenseman with a modest salary and contract term to add top 4-capable depth to the blue line.
I know his advanced stats are not favorable, and I also would have wanted Las Vegas to eat the maximum half of his salary to further lower his cost, but I actually liked Alexei Emelin. He could have filled Hainsey's slot on the penalty kill, brought experience as a top 4 and also added a physical/nasty element to the Hurricanes' lineup.
Sticking with Las Vegas, Jason Garrison is an interesting contract situation. His salary cap hit is a big $4.6 million for a contract that ends after the 2017-18 season, but his actual salary (all that really matters for the Hurricanes) is only $2.5 million. The burning question with Garrison is whether he still has enough in the tank to be a #4 if asked to do so or if he is really only third pairing depth at this point in his career. Two checks with people who cover the Lightning unfortunately suggested the latter. But if Francis' scouting team is more optimistic on his upside, he could be interesting.
With the addition of Kevin Shattenkirk and the re-signing of Brendan Smith, supposedly the Rangers are looking to unload a defenseman. No I am NOT going down the road of Marc Staal and his big contract. Rather, Nick Holden sits on the fringe of what the Hurricanes need. Again the question is whether he is capable of being a serviceable #4 if needed or if he really is just pure third pairing depth. His 2017-18 salary is a modest $1.65 million before he becomes an unrestricted free agent next summer.
From the category of wily veteran free agents, there is the trio of Mark Streit, John-Michael Liles and Brian Campbell. Streit is 39 years old but is coming off a decent 2016-17 season in which he averaged 19:23 of ice time. He is an unrestricted free agent who therefore has no trade cost, is power play-capable and can play on either side which is a nice bonus based on the Hurricanes' needs. Liles is a familiar face and coming off of a decent season in Boston. Campbell had a spotty 2016-17 season but is only a couple years removed from helping usher Aaron Ekblad into the NHL. Again, do Francis and his scouting team think any of these veterans have one more good year left playing as high as a #4 defenseman? Or are they all purely depth at this point? And if one is capable, what is the salary?
Strategies and doing deals
I think the time is right to stay active and in contact with a number of general managers. The trade market has not gone as hoped for Joe Sakic who is the proud owner of Matt Duchene (still!), and the same might be true to a lesser degree for the other general managers with top forwards who are thought to be available.
If Draisatl's salary comes in high, I would be quickly offering help taking Ryan Nugent-Hopkins off Edmonton's hands. If Montreal comes to terms with both Andrei Markov and Alexander Radulov at high prices, I would be on the phone offering a deal that takes Galchenyuk to help Montreal make their cap number. And with Colorado, I would just stay in contact with Sakic reiterating my offer hoping to be on the line when he finally capitulates to a decreasing market reality. As some of these situations stretch into the summer, I think the chances of Francis landing a top 6 center at a 'can't believe it price' increases.
On the blue line, I think most critical is the work of the scouting team. In a nutshell, what Francis is trying to pull off is to add a player who likely does not project or price to be a top 4 defenseman in 2017-18 but actually proves to be exactly that if pressed into that role with the Hurricanes. It does the Hurricanes little good to add a veteran on a cheap contract whose ceiling is only that of a #6/#7 defenseman.
Deals I like
I like an expensive Draisatl contract that chucks Nugent-Hopkins onto the market for only an inexpensive NHL depth forward (i.e. McGinn, Stempniak, Nordstrom) plus a small bunch of futures.
If Montreal lands Markov and Radulov and pushes its way into to salary cap issues in the process I like Galchenyuk. I am torn on whether Galchenyuk is enough of an upgrade over Teravainen to trade the two for each other, add other futures and take on Galchenyuk's higher salary. (Another project for the scouting team. Is Galchenyuk enough better than Teravainen?) If Montreal gets to the point where the team simply needs to dump salary, I am still up for putting together a good package of futures.
I still like Duchene even if it only ends up being for two years in almost any deal that does not include a young top 4 defenseman.
And though I realize that I am in the minority in terms of thinking the Hurricanes could benefit from one more defenseman, I like the idea of finding a capable #4/#5 defenseman tossed into the bargain bin and available with a one year contract term.
What say you Canes fans?
Does Francis still have budget and one more big deal up his sleeve with a couple big names still on the market and possibly with general managers feeling some pressure and desperation?
Does anyone else like the idea of adding one more defenseman? If so, of the mostly older options, who do you think still has at least one more good year left?
Are there any free agents still available that you like?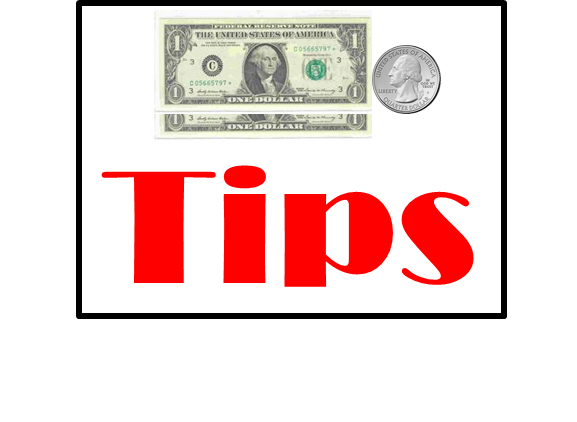 Go Canes!