Who knew…It's a busy Carolina Hurricanes hockey week in late June.
With prospect camp pulled in and the free agent frenzy still on the way, there is a lot to talk about on the Hurricanes hockey front. For the first prospect camp practice, check out my initial thoughts on a few key players HERE.
The Thursday Coffee Shop will also be up by late morning on Thursday possibly even with two separate discussions – one on the prospect camp and the other on free agency.
---
This article aims to do a reasonably deep dive on the possibility of adding a difference-making forward via free agent with things still quiet on the trade front. I actually waded into this on more direct level on Wednesday when I discussed the possibility of Patrick Marleau. (Early in the day Craig Custance from The Athletic-Detroit included the Hurricanes in a list of teams who might have interest in Marleau.)
Pros and cons of adding via the free agent pool
Though Patrick Marleau is only one player and probably even an unlikely one, the option of going the free agent route over a trade is an interesting one. The cons include the fact that premium free agent signings are historically overpriced. Term for 30+ year old players is often too long at best and utterly ridiculous at worst, and to win a bidding war usually requires paying too much. In addition, I am not sure there is really a pure version of that I think the Hurricanes need available via free agency which means possibly settling for a player who is less than ideal. But despite the list of cons, there is one who pro which is that free agents do not require the Hurricanes to give up players and or prospects to upgrade.  Especially for the 2017-18 season before the Hurricanes encounter a couple waves of new contracts, Francis could actually have a nice bit of budget to spend. Could he overpay in salary and in the process get a player on a one-year deal?
Fit for what the Hurricanes need
In considering the free agent options that do not exactly meet my initial requirements, I run the risk of not heeding my own warning and instead falling victim to being distracted by and chasing 'shiny stuff.'
The risk of settling for good but not the best options available is of course that the Hurricanes come up short in trying to make the 2018 playoffs. The upside is that the team keeps as much of its future upside intact as possible.
My original target was a playmaking center. When I look through the 2017 unrestricted free agent list, little jumps out. Joe Thornton would fit the bill but after coming off major knee surgery and turning 38 before the start of the 2017-18 season, he seems really risky. And even if he checked out health-wise, he seems likely to either stay in San Jose, sign a cheap deal with a clear Cup contender (if he ends up in Pittsburgh, I'll….!) or rake a highest bidder over the coals for a really risky three or four-year deal for too much money for his age.
Sam Gagner is interesting for a short-term fix. He is coming off of a very good 2016-17 campaign in Columbus that saw him in a slightly lesser role but still scoring an impressive 50 points with only 13:43 of ice time per game.
And that is really about all I see in terms of top 6 or at least top 6-ish playmaking centers who will be available when the free agent market opens on Saturday.
But "you can't always get what you want"
Quoting the Rolling Stones, "You can't always get what you want, but if you try…sometimes you find…you get what you need." There is a smart contingent in the coffee shop that is significantly less fixated on adding a center and is either is just more flexible or even just prefers a scoring wing.
If one looks at the free agent list considering wings who could help, the list obviously expands. In my opinion, the options are better at for the wing position. Could a good plan B be to add a scoring right wing and intending to play Teravainen between the new right wing and Sebastian Aho? Though it is not my preferred way of doing it, the potential is there to boost scoring this way.
The options are more plentiful in this regard.
Former-Hurricane Justin Williams could be an interesting addition who brings some scoring but also another big dose of locker room leadership and success.
Patrick Sharp is another veteran with both a scoring and Cup-winning history.
I do not see the Hurricanes bidding for and/or winning Alexander Radulov or Radim Vrbata, though either could also add scoring punch.
Might a player like Sharp or Williams who already has his name etched on the Stanley Cup and who is near the end of his career take a one-year deal at a premium salary instead of taking less money for more years?
The decision at hand
The basic decision for Hurricanes general manager Ron Francis could become whether he wants to overpay in terms of futures to land the ideal pay or instead pay nothing in terms of futures to upgrade the offense even if not in the maximum way possible.
I have laid out a detailed requirements list for one difference-maker addition, and I think there is significant risk in making only adding only a modest upgrade at the forward position. But at the same time, part of me is on board with Francis plan to build a sustainable winner fueled by a regular supply of young players emerging from the system. That part of me is not in the "at all costs" camp in terms of adding a forward.
Could the free agent market spur the trade market?
As I touched on briefly in my article about Patrick Marleau, the potential for teams to add pretty good players via free agency has the potential to pressure Sakic to drop his asking price for his allegedly available forwards and even feel some pressure to do a deal to avoid losing the game of musical chairs and being shut out in the process.
Who knows exactly what is going on behind the scenes (I stand by my article from last Saturday as one possibility.), but a day or two before the opening of the free agent market could be another good time to give Avs general manager Joe Sakic a call to see how he is holding up in terms of stubbornness in his demands.
What say you Canes fans?
My tentative plan is to launch a special free agent frenzy Coffee Shop set of polls and discussion questions related to free agency on either Friday or Saturday, but feel free to also chime in here.
Which, if any, of the free agent center options do you like? Which do you think the Hurricanes could actually win?
What are your thoughts on adding right wing not center? And which of the right wings do you like?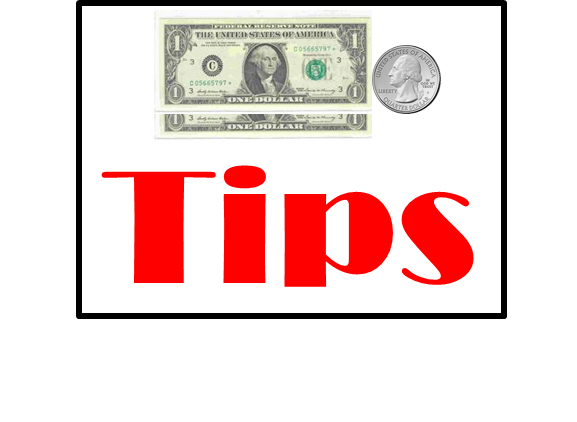 Go Canes!