We have officially hit the busy time of the NHL off-season. On Wednesday night, at least the initial version of the Las Vegas Golden Knights will be revealed. That is basically the starting gun for what will then be frenetic run through the busiest time of the off-season. The trade market will reopen for the other 30 teams on Thursday morning only about 36 hours before the start of the NHL draft. Then the gap between the draft weekend is only week until free agency opens on July 1. The week in between features the chance for teams to begin talking to free agents, the deadline for most buyouts and also the deadline to at least make qualifying offers to restricted free agents.
For quick and simple chronological clickable links, please check out our "2017-18 Carolina Hurricanes Roster Building Central" for roster moves and "Carolina Hurricanes 2017 NHL Draft Central" for coverage specifically for the draft.
---
Prior to the expansion draft roster freeze, I wrote a couple articles focused almost solely on adding a top 6 forward to the Hurricanes' roster. First I created a top 10 targets list. I followed that with an assessment of the many players (many good) who did not fit my requirements. And I finished with a good-better-best with three deals that could work. The addition of a difference-maker at forward is by far and away the biggest priority remaining with the starting goalie need already addressed, but it is not the only need.
At the very beginning of the series on May 31, I included adding a defenseman and possibly a depth forward or two as a second tier of priorities. 
MY assessment (not necessarily Ron Francis') of the blue line
To be clear, it is not clear exactly what Fort Knox Francis has in mind for the blue line. He did talk specifically about the issues with the the third pairing in 2016-17 and also expressed general happiness with the development of the young players, but it is not clear exactly how he slots the current players and what he sees as needs.
So this is MY assessment which might not match Francis' assessment. I am of the opinion that the Hurricanes ideally need to add a veteran defenseman who is a solid #4/#5 option on a short-term contract (one year might actually be preferred) and ideally flexible in terms of being able to play on his off side. The idea is that such a player provides top 4 depth such that he could play in the top 4 if Hanifin does not build on his strong finish in that role or the new addition could otherwise provide a steadying presence (think John-Michael Liles mentoring Brett Pesce) on a third pairing very possibly next to Haydn Fleury.
So in my roster building, I slot Jaccob Slavin, Brett Pesce and Justin Faulk in the top 4 with a preference for leaving Slavin and Pesce together. "If it ain't broke; don't fix it."
Noah Hanifin gets every opportunity to win the fourth top 4 slot, but if he hits a bump in the road, there is a veteran plan B waiting in the wings. "We are not rebuilding in 2017-18. We are pushing to create the best lineup possible to push for the playoffs."
Haydn Fleury gets every opportunity to win an NHL slot starting in the third pairing. (The same is true for Roland McKeown, but per my discussions with Jordan Futrell who covers the Checkers for CandC, Fleury seems to be the front-runner exiting the 2016-17 season. If Hanfin slips, it complicates things because it would force one of two young defensemen in Hanifin and Fleury to play on his off side. It might just be that if Hanifin slips to #5 that Fleury needs to start the season in Charlotte and wait for an opportunity.
That leaves Ryan Murphy and Klas Dahlbeck sitting in the #7 and #8 slots if Fleury does in fact crack the NHL lineup. I am on record as thinking that the best thing for both parties is for the Hurricanes to trade Murphy, give him a fresh start and collect modest futures in return. There is also a chance that Dahlbeck is taken by Las Vegas though most predict Lee Stempniak instead.
I think in an ideal world, there is sort of a three-move domino effect. A higher-end #4/#5 defenseman is added. Either Dahlbeck or Murphy is moved to get back to seven contracts counting Fleury. Another AHL/NHL defenseman is signed to a two-way contract to add a #8 defenseman who ideally slots in Charlotte.
What Francis does not appear to be shopping for
Even if you take my assessment at face value and go with a working assumption (not necessarily accurate) that Hurricanes general manager Ron Francis thinks somewhat similarly, identifying targets is still tricky.
If Francis wanted to shop roughly in the $4 million range, take on at least a few years of contract at that price and give up fairly significant trade assets, the best time to shop would have been before the expansion draft roster freeze when multiple teams had one too many good defensemen to protect. I am not privy to what trade discussions were had, but I would interpret the Hurricanes lack of action during that favorable window to add a defenseman to mean that Francis was not willing to shop in that price/quality tier.
And I think that largely makes sense. First, it would be risky to spend aggressively to add a defenseman before adding a difference-making forward which is a much bigger priority. Further, with Hanifin, Fleury and maybe even McKeown either ready or potentially near-ready to step into top 4 roles, Francis is looking for short-term help not a 2-4-year investment in a core player. Finally, he needs to keep as much salary budget as possible to address the forward need.
What Francis might be shopping for
So really what the Hurricanes are seeking is a proven #4 defenseman with one or at most two years remaining on his contract whose contract is reasonable (less than market value actually) and who is available for a fair trade cost. And at a basic level that does not exist.
Instead, I think the challenging task at hand for Francis is to identify a special/unique case. It could be a player who had a really tough 2016-17 season but will rebound with a fresh start. It could be a team that desperately needs to cut salary and has to do a deal at less than market value to make it happen. It could be a player with a unique salary vs. salary cap hit mismatch. And that is the challenge sitting in front of Ron Francis and his scouting staff.
Identifying categories of players that could work
The assignment is definitely a challenging one, but here is a try to at least put forward the types of players and situations that could work.
Unique salary cap situations
What could be a good fit is a player on the last year or two of a front-loaded contract such that his salary cap hit is high, but his actually salary is much lower. The Hurricanes will not spend near the cap in 2017-18, so they could care less about that meaningless number. Only out of pocket actual salary matters.
Jason Garrison is a decent example. He is scheduled to make a very reasonable $2.5 million in 2017-18 but has a mismatched salary cap hit of $4.6 million. Even better, Garrison is under contract with the Lightning who have salary cap issues. Those were decreased but not completely resolved with the departure of Jonathan Drouin. IF Francis and his team think Garrison at 32 years old is capable of being a serviceable #4/#5 defenseman, he is a bargain and could be the best of all worlds. The fly in the ointment of this perfect story is that in two checks I did with people who track Tampa Bay closely, neither thought he was a top 4 at this stage of his career. If they are correct, and Garrison's ceiling is really third pairing then he looks more like an overpriced depth defenseman and less like a fit for what the Hurricanes need.
Diamonds in the rough among the veteran free agent depth defensemen
During the 2016-17, a good number of veteran defensemen had strong seasons primarily in depth roles. Important to note is that part of the success in many cases probably stemmed from the players being used appropriately with limited minutes, largely third pairing assignments and some amount of selectivity in terms of match ups. That is to say that many of these players were good #5/#6 defensemen which at 30+ years of age is not to say that they are capable of being a regular #4.
But the fact that they were steady in 2016-17 at least holds out some hope that one of these players, in the right situation could be capable of being a short-term answer for the Hurricanes as a #4/#5. And because these players are unrestricted free agents the trade cost is nothing, and the salary cost should be reasonable. The list of players includes Kyle Quincey (31, New Jersey=>Columbus), John-Michael Liles (36, Boston), Matt Hunwick (32, Toronto), Ron Hainsey (36, Carolina=Pittsburgh and a wild card in Dan Girardi (33, New York Rangers) who was bought out. There are likely even a few more possibilities with more digging, but it is important to note that going with a player from this category is basically placing a bet that a 30+ year old defenseman who had a decent 2016-17 season in a lesser role can find a higher gear and become a top 4. The proof that it is at least possible is the solid rebound season that Dennis Seidenberg had with the Islanders last season.
The bet works well cost-wise but as illustrated by Hainsey's struggles at times in a top 4 role with the Hurricanes last season, it is a risky proposition.
An inexpensive, relatively young, rising top 4 obtained from Las Vegas
With teams only able to protect three defensemen using the standard protection formula, Las Vegas has access to a high number of pretty good middle-ish defensemen. They are likely to select and keep some to begin building their team, but the Knights are likely to trade some for system depth too.
Josh Manson (Anaheim) would be an incredibly good pick up from Anaheim via Las Vegas, but is believed that Anaheim has a deal with Las Vegas and other enticing options, so who knows if Manson even makes it to Las Vegas. And if he does, there would certainly be other suitors. Brendan Dillon (San Jose) is a pricier option with a middle-ish $3.7 million salary for three more years. And there are others, though many are in a price range similar to or higher than Dillon which seems to be above where Francis wants to shop.
The positive is that Las Vegas will definitely be open for business and does have access to an interesting assortment of defensemen. The negatives are that the trade cost could be steep with Las Vegas running bidding wars and also the fact that many of the better options that might be available could be out of Francis' price range.
Potentially underestimated importance
Francis already addressed what is in my opinion his top off-season priority when he added a starting goalie. If he adds a difference-maker at forward, he will have addressed his second biggest priority. At that point, many might figure that the two significant and needed upgrades that he made will all but assure a playoff spot.
While I agree that those moves would upgrade the team significantly in two areas, I think that what Francis does or does not do has the potential to sabotage the wins. Lost behind the story of Slavin and Pesce uniting to form a good first pairing defensive unit way ahead of schedule is the fact that the Hurricanes blue line generally struggled defensively otherwise. I am on record as not being impressed with the defensive part of Justin Faulk's game. (See his 2016-17 report card HERE.) In my opinion, Hainsey/Faulk struggled more than they did not on the defensive side of the puck, and it showed on the road where opposing coaching preyed on them with their best forward lines. The third pairing was a revolving door next to Noah Hanifin and never really did stabilize. The situation took a late turn for the better when Hanifin moved into the top 4 and looked okay doing so, and Faulk finished the season on a high note.
Will Francis bet on a late-season trend that was positive over looking at the full season? The last time he did that was when he went back to Ward/Lack after the 2015-16 season based seemingly in part on Ward's stronger late-season play.
Regardless of whether Francis bets heavily on Hanifin and is right, relies on a bounce back from Faulk defensively or adds outside help, solidifying the second defense pairing is critical, and the team also needs to be better in the third pairing too.
What say you fellow Caniacs?
Are you willing to bet on Noah Hanifin's full-season readiness and a bounce back from Justin Faulk such that Francis really only needs to concern himself with the third pairing? Or do you want an insurance policy in the form of a #4/#5 defenseman?
Do you see any creative ideas either listed above or not that could be a final piece on the blue line?
Realizing that one cannot bet on it to start the season, but could Haydn Fleury be the third charm who develops gradually but then bursts onto the scene when he gets his NHL opportunity just like Slavin and Pesce?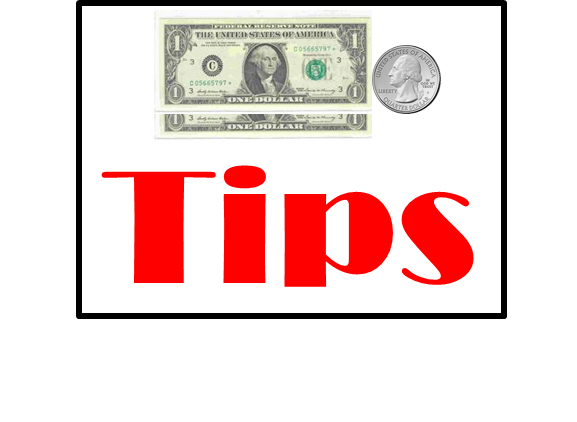 Go Canes!