Yesterday, I wrote a wilder version of what the Carolina Hurricanes expansion draft could entail if Ron Francis made a move to exploit a couple interesting market inefficiencies surrounding the expansion draft. The Monday Coffee Shop also has polls and some interesting comments on the expansion draft by readers.
And if you are catching up and might have missed a few articles, you can find a list of all of the articles (with links) for Francis' off-season work in our "2017-18 Carolina Hurricanes Roster Building Central."
Today's Daily Cup of Joe looks at the basics and a more vanilla version of the Carolina Hurricanes expansion draft week. You can find the schedule and other details for the expansion draft and other key off-season dates HERE. Leading up to Saturday, here are my thoughts on the basics of the expansion draft from a Carolina Hurricanes' angle.
Carolina Hurricanes players exposed for the expansion draft
I am sticking to my guns from my article back on March 29. Despite the fact that most of the broader NHL media continue to peg Lee Stempniak as the Hurricanes player to be exposed and selected by Las Vegas, I continue to believe that Ron Francis should and will do differently. I think Francis should and will decide to protect Lee Stempniak and would therefore need to expose one of younger depth forwards Brock McGinn or Phil Di Giuseppe (in addition to Joakim Nordstrom and a few other fringe AHL/NHL players). If I am right that Francis will protect Stempniak, I am not sure which direction he will go in terms of McGinn or Di Giuseppe. Personally, I just continue to think that Di Giuseppe is a better player than McGinn right now, and I do not see their potential ceilings as much different. That said, I do see pros and cons to each player and would not be surprised if Francis went the other direction.
The Hurricanes will also expose Eddie Lack and Cam Ward at the goalie position and Klas Dahlbeck (in addition to a few AHL players) on defense.
Which Hurricanes player does Las Vegas select?
I will be very surprised if the Hurricanes do not lose a forward in the expansion draft. With teams only able to protect three defenseman using the most common protection scheme, there are some very good fourth defensemen available who are better than Dahlbeck. And at goalie, there are 3-5 goalies who I would rate higher than Ward or Lack. So my projection says that the Hurricanes will lose either Di Giuseppe or McGinn.
But could Francis do a deal with Las Vegas to impact who they take?
While it is possible that Francis could impact who Las Vegas selects by offering a draft pick or prospect, I think this is unlikely.
Trying to resolve the goalie situation early
In an ideal world, I think Francis would like to coax Las Vegas into taking Lack to get the Hurricanes back down to two goalies. But at least in terms of making that happen in terms of the formal expansion draft, I do not think it makes any sense. With each team only able to protect one goalie, there will be a pretty good list of goalies available to Las Vegas. The Golden Knights can do better by selecting one of those goalies (let's say Grubauer) and trading that for a good return. I do not think Francis would be willing to replace the value lost by not taking a player like Grubauer, Raanta or possibly Fleury.
Trying to protect Brock McGinn or Phil Di Giuseppe
Another possibility is paying something in the form of a draft pick to steer Las Vegas toward Dahlbeck instead of a young forward. The question here is how much Francis would be willing to pay to do so. I do not view either player as so critical that Francis will want to spend from the pile of futures that he needs to add a scoring forward this summer.
But I still think there is a decent chance that Eddie Lack lands in Las Vegas
Wait. But I just said that it did not make sense for either team for Francis to pay in futures to get Las Vegas to select Lack, right? Yes. Follow me here. The best thing Las Vegas can do at the goalie position is to select the three best goalies available and then collect value for at least two of them. Smartest would be to keep one of the three selected goalies, possibly the youngest one or the one with the least trade value. If Las Vegas does that, they will ultimately still need a backup goalie. Lack could actually be a good fit. I think Francis would be willing to pay something for Las Vegas to take Lack and the last year on his contract at $3 million. Lack's contract is only one more year, so Las Vegas would not be taking on a long-term commitment. And Eddie Lack would be an absolutely wonderful player to add as an ambassador for a brand new team.
Deals I could see Francis doing with Las Vegas
After the expansion draft, I could see Francis trading Eddie Lack, a third-round pick and a lesser forward prospect (Canes are headed toward having too many in Charlotte) for an inexpensive and solid depth forward from Las Vegas.
Klas Dahlbeck or Ryan Murphy for a mid/late-round draft pick or as part of a bigger deal to gain a depth forward after the expansion draft. If I am correct that Francis will add a slightly higher-end defenseman to the mix at some point, Francis might also like to trade away Murphy or Dahlbeck to make room. Dahlbeck was signed primarily to serve as the experienced defenseman, so the Hurricanes did not have to expose Justin Faulk instead. And Murphy has yet to find his way. Both are on inexpensive contracts, so it is not impossible that Francis enters the season with both, but I think in an ideal world Francis would like to unload one and keep the other to hopefully fill the #7 slot.
What say you Canes fans?
Do we get expansion draft-related deals on Tuesday? How do you think it ends?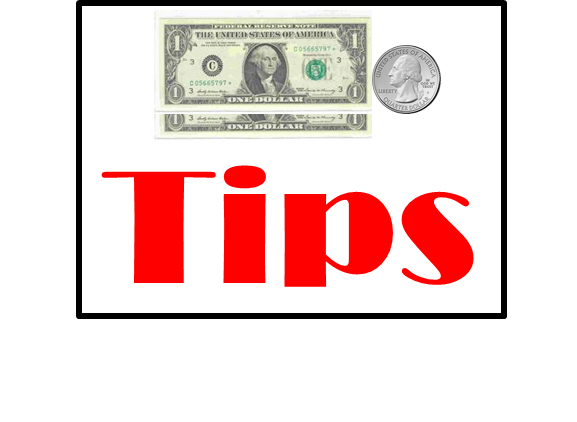 Go Canes!