On Thursday, about 4-5 hours after the rumor of a Carolina Hurricanes sale popped on Twitter, I wrote a fairly detailed article that covered the Carolina Hurricanes ownership and Chuck Greenberg on multiple levels mostly focused on the business impact inside the organization if the deal occurred. 
Since then the Friday work day has passed without any definitive conclusion to the situation.
But we do have new information to consider since the original article. To be clear, I do not have any inside information, nor do I pretend to be capable of predicting the current details or ultimate end point based on a partial set of information that includes significant unverified details. Disclaimer aside, there are new clues to consider that do shed a tiny bit more light on the situation.
Peter Karmanos speaks
Toward the end of the day Thursday only hours after the rumor broke, Peter Karmanos responded in a written statement that read:
"Since an offer has been made to purchase the team, Mr. Karmanos intends to evaluate that offer and also will continue to evaluate his other options, including retaining his ownership of the team."
Matt's take: Most significant at the top level is the fact that Peter Karmanos formally acknowledged that there is a deal on the table. That, in itself, is significant. Exactly what the situation is became murkier (see below), but publicly-known fact that the team is for sale coupled with the fact that Karmanos now has an offer is a necessary start to a deal happening. In terms of the specifics of Karmanos' comments, I guess the "…including retaining his ownership of the team" is an attempt to maintain negotiating leverage on terms if there is only one bidder (which at least in terms of the rumors so far seems to be true). But with the team being for sale in one form or another for years now and undoubtedly piling up losses in recent years, I am not sure that talking about keeping the team buys Karmanos much.
Forbes chimes in with cold water
The genesis of the original rumor was Scott Soshnick on Twitter:
Soshnick is from Bloomberg where a few more details emerged in an article soon thereafter. On Friday, competitive financial media entity Forbes offered its two cents on the matter, throwing cold water on the original Bloomberg information by calling it "fake news."
Forbes had Chuck Greenberg as trying to buy the team and with a non-binding letter of intent in place, so there is still smoke even if maybe Bloomberg incorrectly identified the fire. More significantly, Forbes writer Michael Ozanian said that Greenberg "is not even close to raising the money to buy the Hurricanes. Not even for $400 million."
Matt's take: Who knows for sure, but whereas the original report might have indicated that the deal was close to completed, the Forbes report paints more the picture of two interested parties still with a significant amount of work to do to ultimately make a deal. Without any ability to check out either media outlet's claim, I guess I take the average and say that the the Forbes information today seemed to decrease the probability.
The team schedules seemingly unrelated media availability for Justin Williams at 1pm on Monday
I wrote yesterday that if this deal was completed or really close to being completed, that the appropriate time to announce it would be the front part of next week. Literally half of the local media is in Charlotte right now for the ACC Kickoff which was Thursday and Friday. The team and new ownership group would want as much attention as possible in Raleigh for any ownership change announcement which means next week.
On Friday afternoon, the team announced that it would have media availability at 1pm on Monday with newly-signed player Justin Williams.
Matt's take: On Twitter I joked about this saying:
Odds: 85% Justin Williams live media opportunity/re-introduction…15% interesting way to assemble media at PNC for whatever reason. https://t.co/SqAFHKZbNJ

— Canes and Coffee (@CanesandCoffee) July 14, 2017
Assigning a percentage probability to the more interesting possibility was in jest, but the possibility is clearly more than zero and easily interesting enough that I will definitely be doing later lunch and checking in on Hurricanes hockey when I do. If a deal was either completed, close or at least reasonably possible by the close of the weekend, this is the easiest way to schedule the media to be at PNC Arena with a couple days notice even to maximize attendance and media coverage without committing to anything.
A deeper dive on Chuck Greenberg and the financials
The rumors and speculation being bandied around speak about the situation as if Chuck Greenberg is buying the team as an individual. That almost certainly is incorrect. To do so would require something in the neighborhood of (for lack of a better number let's call it) $500 million. In addition, to buy a recently money-losing entity for that amount would require significant other capital to back up the original purchase. Not surprisingly, there are no concrete details on exactly how much of the Rangers Greenberg owned or how much he received when he left, but he was part of an ownership group in that case and then again for his minor league baseball purchase.
My back of the envelope would be very surprised if Greenberg is more than the ownership group leader again. Even if his net worth approaches $500 million which seems unlikely, unless there are unannounced deals, the vast majority of his net worth is likely tied up in his minor league baseball teams.
My best bet is that Greenberg is three things in this deal. First, he is the lead negotiator, deal maker and group leader just as he has been in past deals. He is also likely the intended president after acquisition who for at least a period of time and maybe indefinitely gets slated to come in to run the team. What exactly this means is unclear, but given that he has been a baseball professional of late, the most reasonable bet would be that he leaves Francis and the hockey operations alone and at least initially focuses on the business side of the house. The arrival of Greenberg as a new owner is 10X more scary for Don Waddell than it is for Ron Francis. Finally, Greenberg is the front man for something bigger.
So who might the ownership group be?
In detail, this is another who knows. But when I think of generalities, I sort of lump things into three possibilities of wildly different levels of positivity.
First is what I think is the most likely scenario in which Greenberg is leading a group of people that are part of his group from over the years whose commonality is ties to Greenberg and not so much geography or anything else. Greenberg is not at all the story of the rich software (or other non-sports businss) tycoon who made his money in business and now wants to use some of it buy cool stuff. Greenberg is a career professional sports entertainment investor, deal maker and executive. He has ties that date back more than 20 years doing deals like this. There is a good probability that a significant portion of the ownership group are similar sports entertainment investors without geographic aims or necessarily even a hockey bias. I think this is the absolute best scenario. As I said in my previous article, at the end of the day the Raleigh market needs to (re) prove its viability as a profitable (or at least break even as franchise value grows and debt is paid off) hockey market. If that proves to be impossible, it does not matter who owns the team. The huge positive with this scenario is that such a group would enter Raleigh with a positive bias toward figuring it out and making it work. It is way simpler not to move a professional sports team and way less expensive in terms of both direct costs to move like lease and contract buy outs but also just start-up costs in a new market.
Second is similar but with a bit more of regional or geographic bias. Greenberg has been in Texas for a long time now and many of the deepest pockets that he became associated with over the years would likely have Texas ties. Again, just because an owner is from somewhere does not mean their aim is to move the team there. And I would in no way interpret a Texas-heavy group to mean that the team is destined for Houston. But if the majority of the group shares geography and with it a strong combined network of business and other connections, the group does probably have a greater ability to launch any kind of business where those common ties are strongest. So where I think a group heavy on geographic commonality comes into play is if the new ownership comes in, makes changes to solidify the business and fails. At that point the chance of trying to pull the struggling business to a place where the group had more ability to leverage their connects rises by some amount.
Last and most scary is the version that has Chuck Greenberg serving as a Trojan horse. Greenberg has taken on many roles over the years, but at his core and from his start he is a deal maker getting his start brokering two Pittsburgh Penguins deals. IF the group from Quebec that maybe has been rebuffed by the NHL and Gary Bettman and maybe even Peter Karmanos received a message that they could not buy and move the Hurricanes but was gutsy enough to push forward anyway, could Greenberg be a pawn in that game? Basically the bet would be that Greenberg plus some other ownership help would at least paint the picture of a sincere try to stay in Raleigh. At that point either it works and they make a profit or it does not in which case they gain some ability to push for a move. I put the odds of this final scenario as low, but I admit that the first thing I will be looking if a deal is announced is an understanding of who is part of the ownership group beneath the surface.
Another try for local Hurricanes ownership
Mostly for fun, let me finish with a couple more positive musings closer to home.
I have said for years that despite what seemed like tepid if any interest from local buyers, that there really was no way to assess this situation until the team was legitimately for sale in way that also transferred control. Jim Goodmon from Capitol Broadcasting Company was part of the minority ownership group in 2011, so at one point he at least had a toe in Hurricanes hockey though it is unclear if he was one of the investors who exercised a right to pull out in 2016.
Interestingly and significantly, Goodmon was the previous owner of the Myrtle Beach Pelicans team and sold that team to Chuck Greenberg giving the two a connection point.
As a bit of an aside on Goodmon, he is largely known for his time in the media industry, but the Durham Bulls play as much as anything turned into a massively successful real estate play when his company bought up what was previously massive amounts of dilapidated, inexpensive real estate and built it into what is now the thriving American Tobacco Campus area. Goodmon's son is tied to the NC Football Club soccer team's MLS bid which seems to come with a Raleigh downtown stadium. There are a gazillion what ifs, puzzle pieces and moving parts, but there are enough big chunks of land in reasonably favorable places to build an entirely new section of downtown Raleigh just like Goodmon did in Durham. Might a more amenable and business visionary owner like Greenberg be just what it takes for Goodmon to up his ante to gain some control and influence that helps him both with the Hurricanes but maybe more significantly with broader related business opportunities? One can dream…
So how does it all end?
For as long as Peter Karmanos has been trying to sell the team with seemingly minimal interest or progress, I would be shocked to see this opportunity pass without closing. My wild guess is that the ownership group that Greenberg is leading will be a fairly large and diverse group that logically includes some of his group from other deals but also an untapped local contingent that has been waiting for a fair entry point. While the Justin Williams press conference on Monday is definitely interesting my wild guess is that this leaked a little bit prematurely and will test Hurricanes fans patience as the process drags out mostly in quiet.
What say you Caniacs?
Given that at least negotiating seems to be validated, is this a sure thing? Did the lack of activity and the Forbes article on Friday dampen your hopes?
What is your wild guess for the makeup of the ownership group? Do you think it will include a sizable local contingent possibly with current minority owners upping their stakes?
If you think a deal is imminent, what is your wild guess for a closing date? I am saying another full week while Karmanos tries to haggle from an unrealistic starting point?
Please help fill the tip jar or we will try to leverage the $500 million number being bandied around by the team to put Canes and Coffee on the market for a nice percent of that. 🙂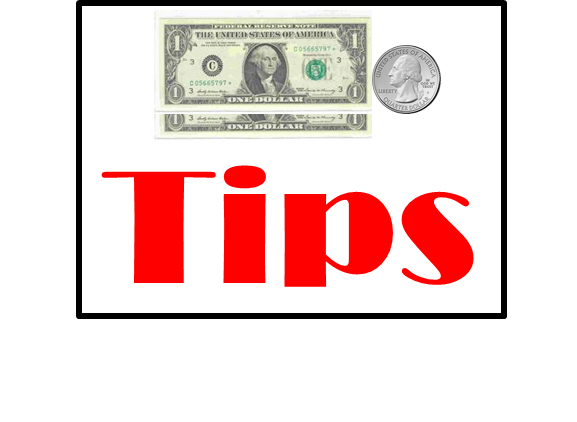 Go Canes!